Here is a simple easy repair that I just did on my wife's '93 YJ's rear axle. I replaced it & took a few pics along the way. For anyone who has little mechanical experience & has never done this repair, it's very simple and will only take a few minutes.
So you have a lug stud that is broken or has damaged threads. How do you replace it?
First you jack up the rear axle & remove the wheel & brake drum.
Make sure the wheels are properly chocked, the Jeep is properly supported with jack stands, and the parking brake is
OFF.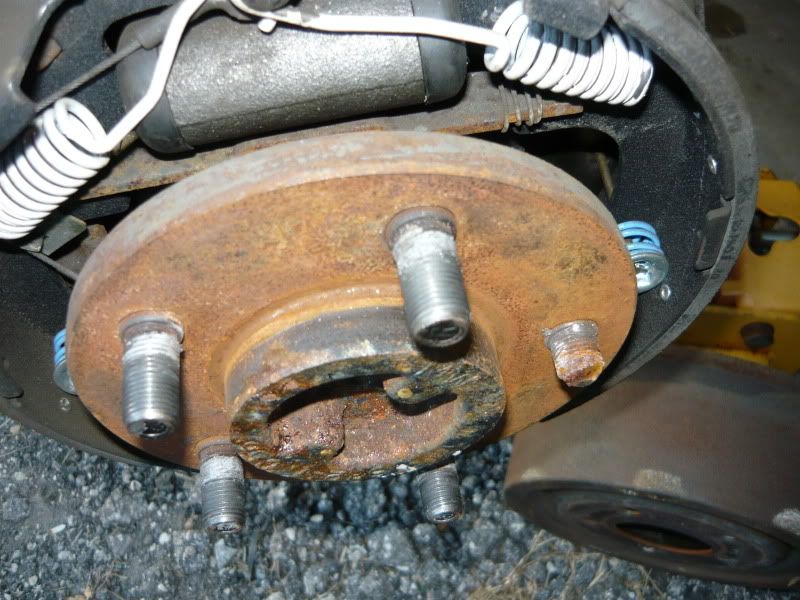 Rotate the axle until the lug stud you are replacing is at the 3 or 9 o'clock position (depending on driver or passenger side) so that the damaged stud is closest to the front of the Jeep. This will keep it from damaging the brake components as you drive it out. Use a large hammer to pound out the offending stud.
Make sure to retrieve the old stud if it ends up landing in the brake springs & hardware like this one did.
Spray a little WD-40 (or any type of light oil) on the new stud & insert it from the rear of the axle flange. Use a larger nut as a spacer between the axle flange and lug nut & tighten the nut until you can see the stud seated into the flange.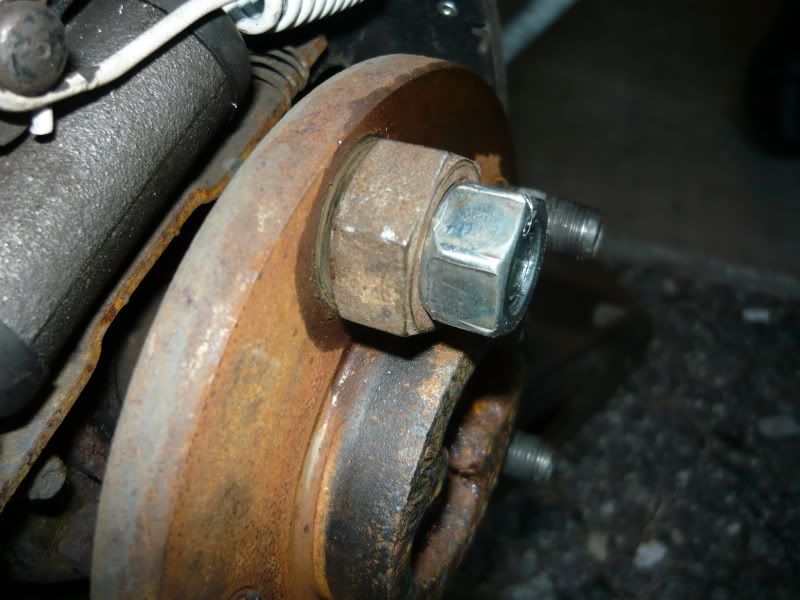 Here's some tips.
1) Get at least an extra lug nut or two. You will likely damage the one you use to pull the stud into place during the repair. Use a regular style lug nut that is open on both sides.
2) Use an impact gun if you can. I have a 110 volt impact gun that I bought from Harbor Freight for about $39.00, and it worked like a champ.
The parts store can look up the proper lug stud by model application. The YJ's use a 1/2" X 20 size lug stud.
Max