My wife's '93 YJ had developed an issue with wandering lately, so I decided to check the alignment. Jerry (JeepsOLot here on JF) came over to the shop & helped me out today, so we took some pics to show you how we did it.
We jacked the Jeep up & checked over the front end components for excessive play. Everything checked out fine, so we moved along to setting the "toe" adjustment.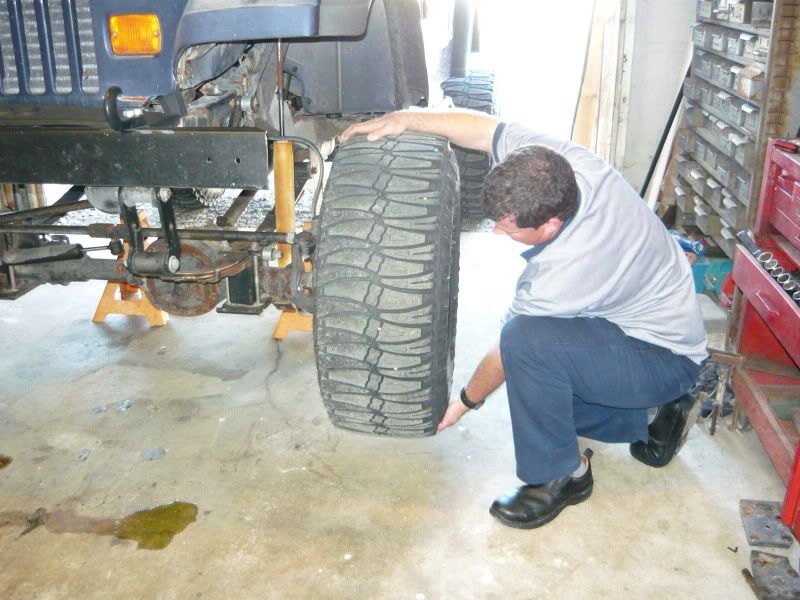 Here's the main component of my high tech, state-of-the-art homemade alignment machine.
Yes, it really is a chunk of 2X4 with a 16 penny nail driven through it & then bent over a bit.
In this picture, the wood was moved back until the nail lightly contacted the tire, and then the tire rotated
AWAY
from the nail for a full rotation.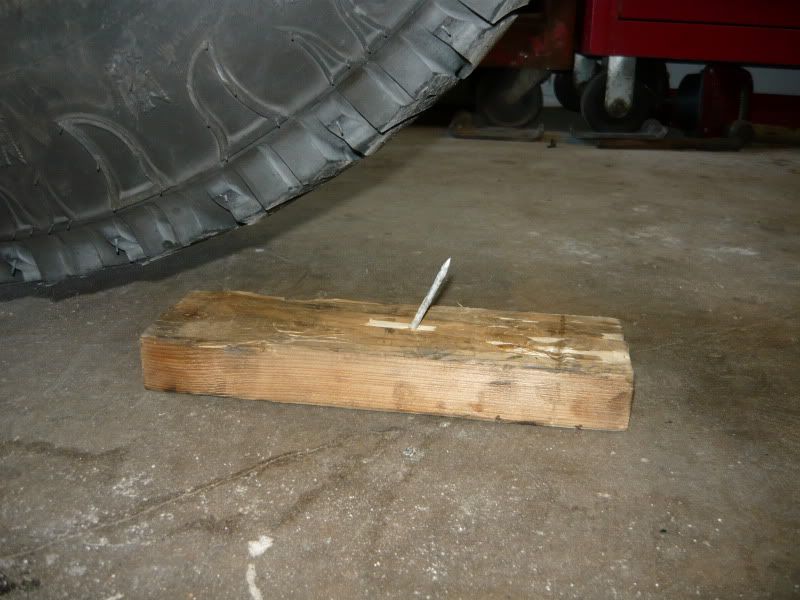 You will get a nice thin line completely around the tire like this one. Do this on both front tires.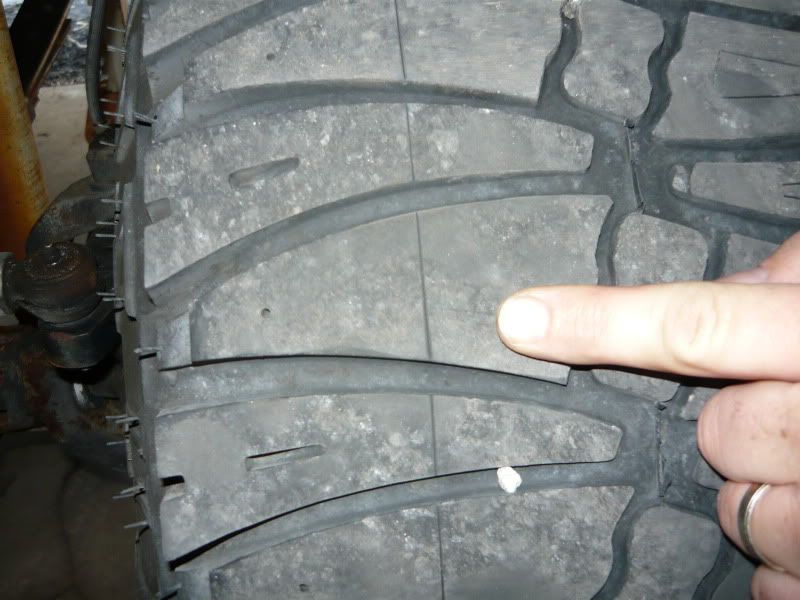 Now measure the distance from one tire mark to the other. Measure on the front of the tires, and again in the rear. I usually measure right at the height of the leaf springs, so I know I'm measuring in the same place each time. It makes no difference what number is, only that you get an accurate measurement. Adjust the tie rod until you have 1/16" to 1/8"
LESS
in the front. This one measured the same front & back, so there was no toe-in at all. I adjusted it to 1/8" toe-in & it completely changed the way it drove. No more wandering, and the wheel returns to center (after turning) promptly.
I have a Rocky Road OTT high steer kit on this YJ, so I didn't go into making the adjustments in this thread, as the steering linkage is quite different than the stock setup.
I hope this helps!
Max