Quote:
Originally Posted by
ctm
Is there also a write up on how to clean out the steel ball mechanism in the seat belt. As I understand it, that is how it locks.....when the steel ball moves due to vehicle deceleration it pushes up on the latch to lock the belt. If the ball is dirty it will not move properly. Anyone have pics of this?
I am having trouble with my p. side not locking (didn't realize until I checked the other day after owning it fro a year and ferrying the wife around in it sometimes.... My bad!)
Anyway, the "ball" looks more like a tiny bucket and the latch can get very sticky and cause things to jam open, thus stopping it from locking. I got a couple of snaps for it.
This is the mechanism with the main cover taken off. I drilled the rivet out.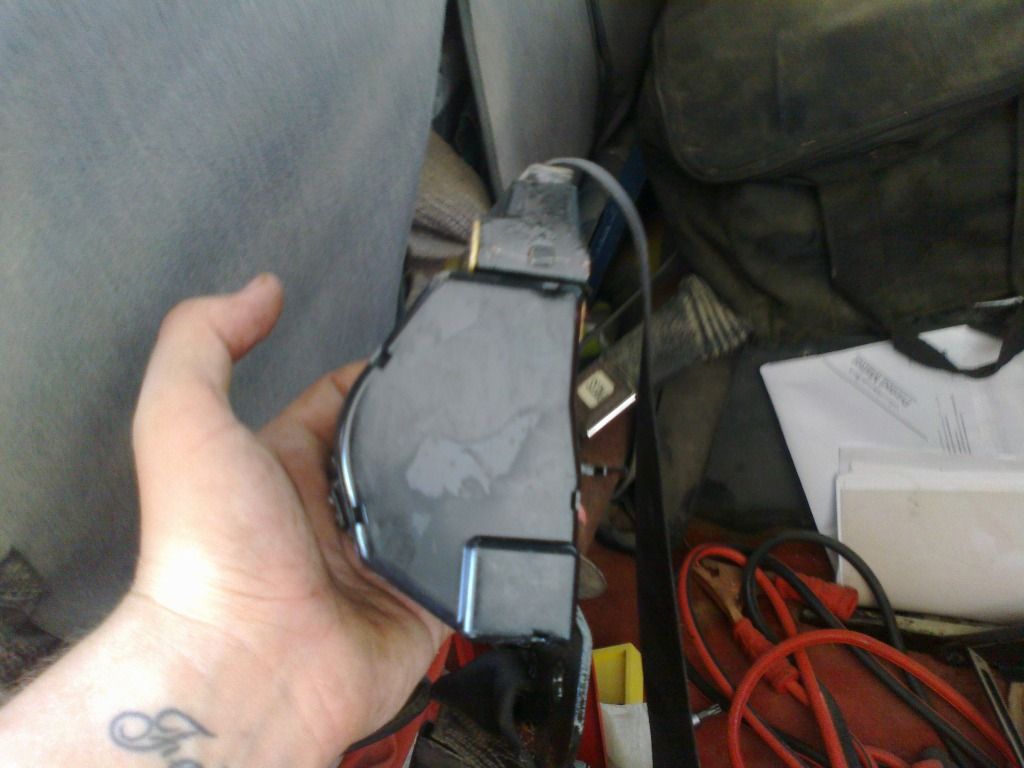 This is the inside with the casing opened up. The little silver thing with the yellow top is the weight which activates the lock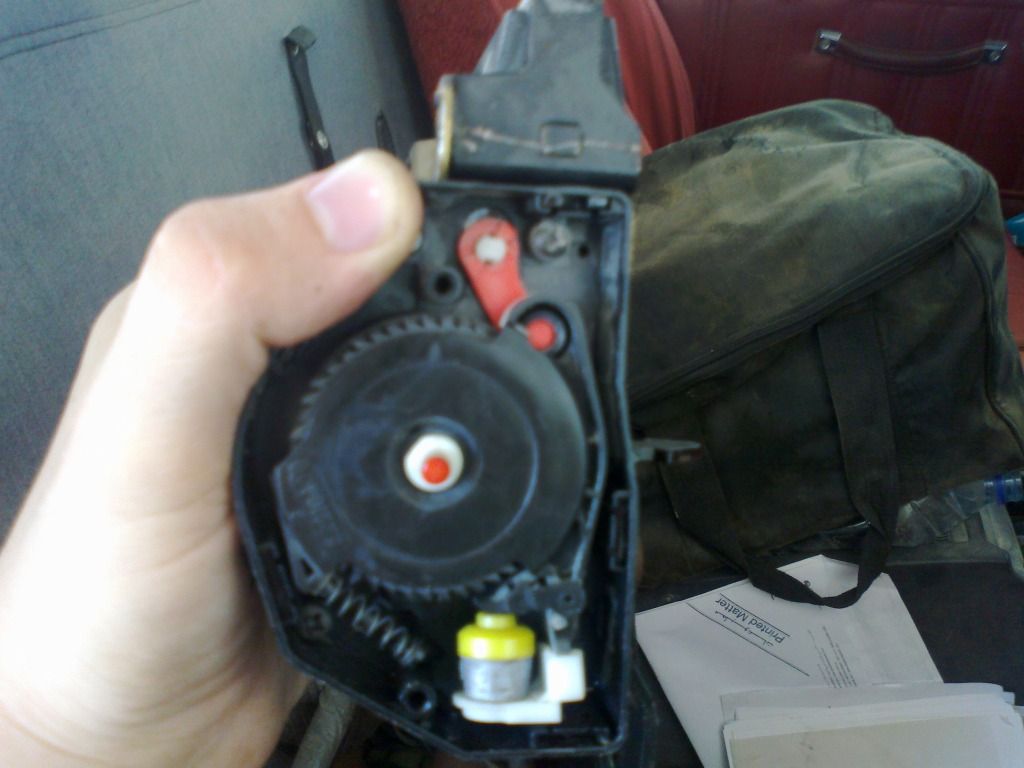 This is a close up to show you what is inside. It scares me a little to think that the teeth and the locking part are all plastic. No chance of rust but they are very fragile!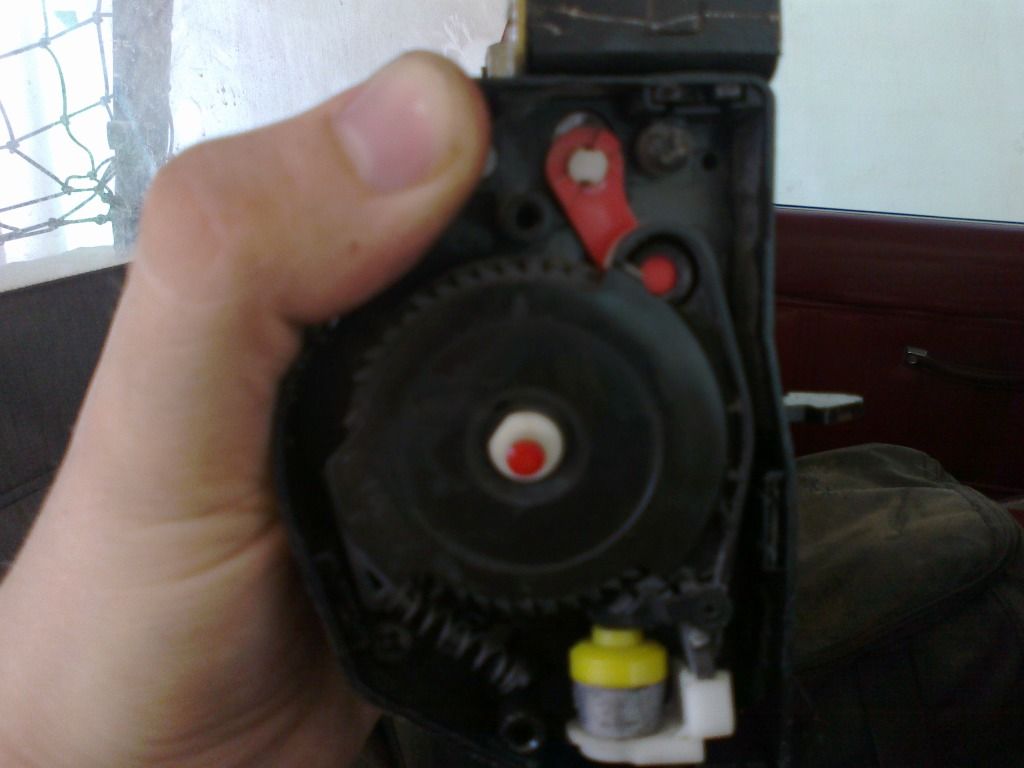 I think something has broken out of the weight as it appeared to be hollow, but some left over stuff was in there, as though it had been filled with something.
The latch seemed to only be operable if the ball was full of stuff and was putting pressure on both parts holding it in. Otherwise it would just fall out easily when the casing was opened.
I will try to fill it with something, like RTV silicone or even some gum just t check if that helps. If so then there is a fix added. If not, I need a new seat belt!