Basic Maintenance - Seat belt reel service
---
Okay, so your seat belt "locks" while you're trying to extend it to put it on or lean forward, then it fails to retract when you remove it to get out of the Jeep.
So then you priced new belts & fell over from sticker shock.
RELAX!
There is a simple fix that you can do to prevent the frequent locking & restore the enthusiasm in the retraction spring.
I fixed mine today, so I'll walk you through it.
Start with a quality Torx T-50 driver. I used a 1/2" drive bit that easily removed the rusty bolt that attached the reel to the body.
The attaching bolt can be located at the bottom of the seat belt reel.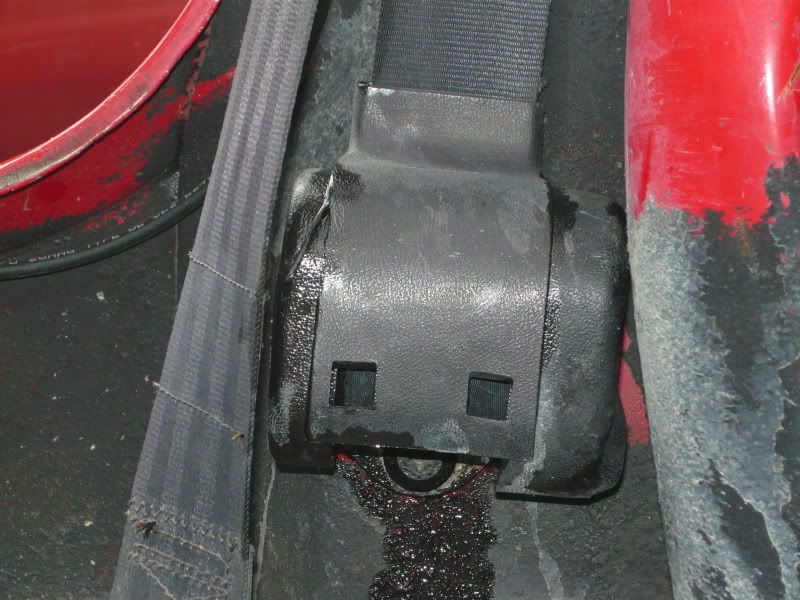 Remove the bolt & then hold the reel perfectly upright and fully extend the belt. Hold the reel assembly in a fashion that will prevent the belt from retracting.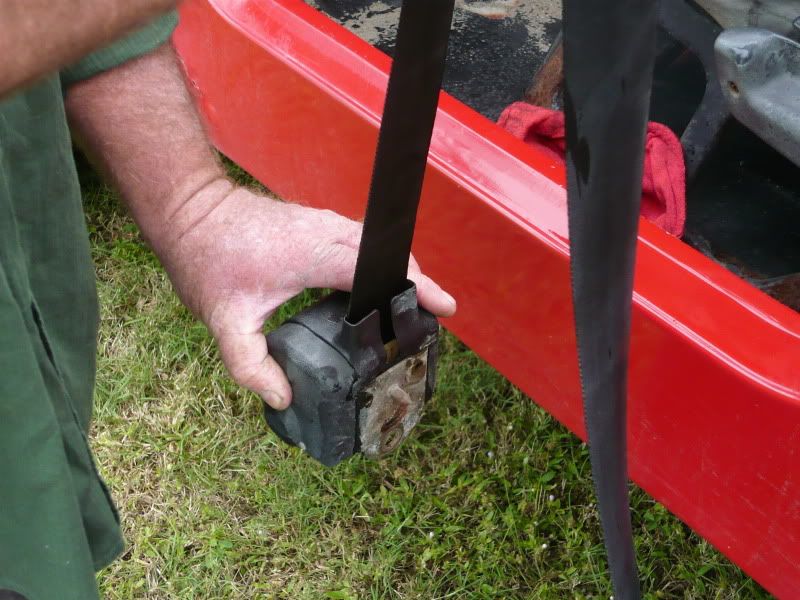 Once the belt is held in the fully extended position, turn the assembly over and you'll see part of the ratchet mechanism that locks the belt.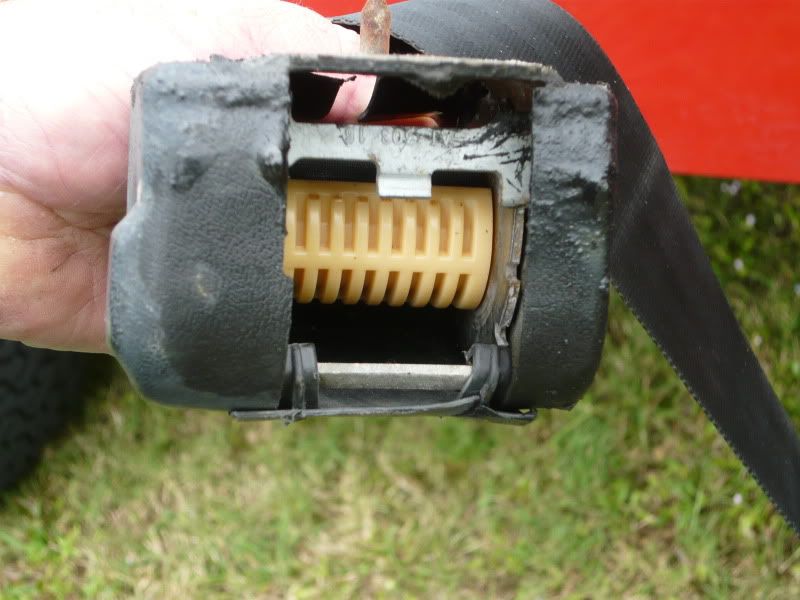 I use a spray lubricant that has a penetrating quality, and then also leaves a fair amount of lubricant after the solvent ingredient evaporates.
I found this Tri-Flow at my local Ace Hardware store. This is the first time I've used it and it seems okay.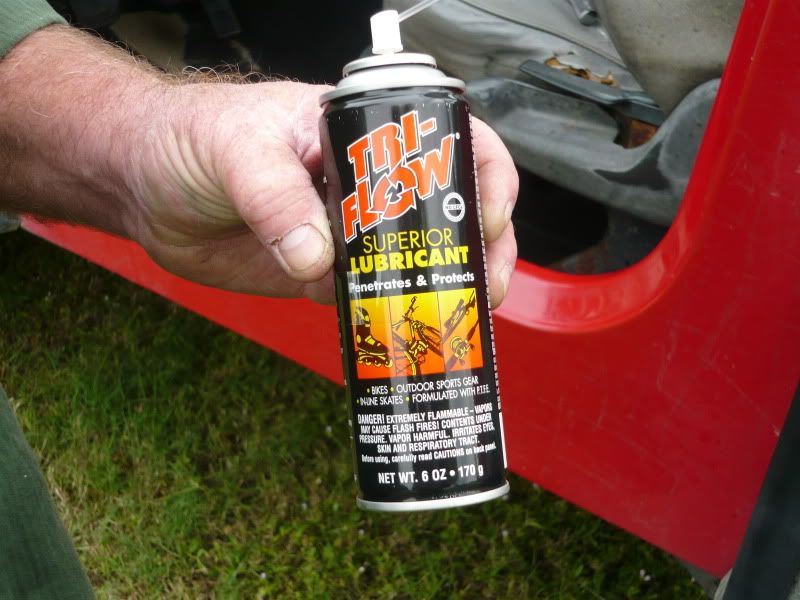 Liberally spray the entire assembly.
Use the straw on the spray tip to get the lubricant inside of the assembly. The old adage of "MORE IS BETTER" is the perfect strategy here.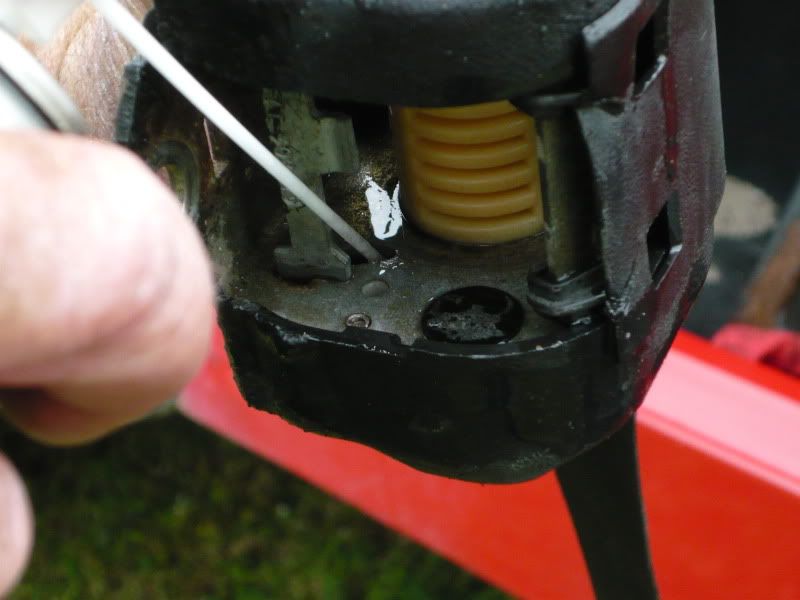 Grab your trusty container of "Anti-Seize" and liberally coat the attaching bolt threads and then reattach the reel to the body.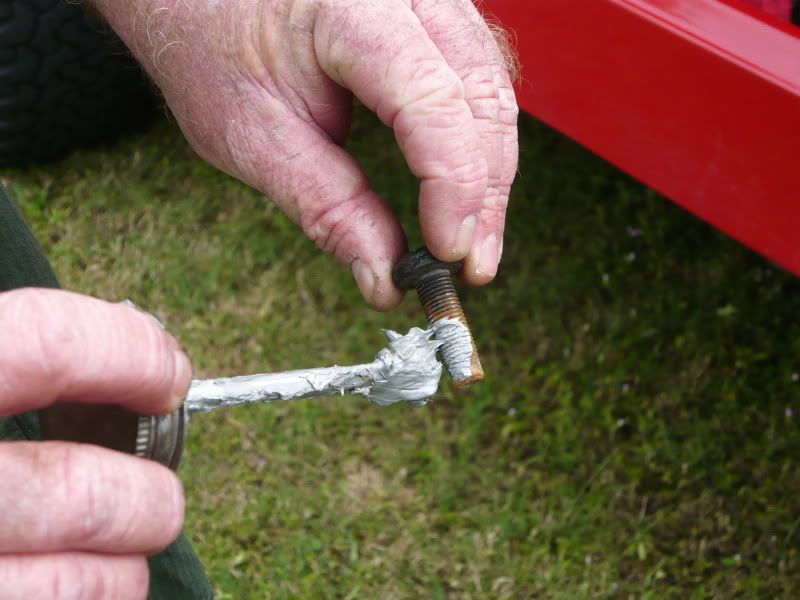 Now your old seat belts will work just like new!
For those that may be completely removing the reels & belts in order to Herculiner the tub or swap roll bars or whatever, DO NOT mix up the belts from left to right. They are different part numbers and are "side-specific" and they will not perform properly mounted on the wrong sides.
Max
---
Last edited by Mean Max; 01-03-2010 at

11:38 PM

.