Basic Maintenance-removing shifter knob
---
Since
Mean Max
pioneered the "Basic Maintenance" series of threads for the YJ Forum, I figured it best to keep the trend going (or should this be "How To" ?). This particular chapter may be felt to be rather weak, but I have seen a number of posts asking about this, with stories included about busting off the threaded portion of the shifter shaft by brute force, etc while trying to twist it off the shaft.
Removal of the shifter knob or reorienting the knob so the shift pattern doesn't read upside down or sideways is pretty straight forward. This of course can be done in the Jeep, I just took mine off so I can take better photographs for demonstration purposes.
The technique is identical for the shift knob on the Transfer case shifter.
The goal is to get from here:
To here: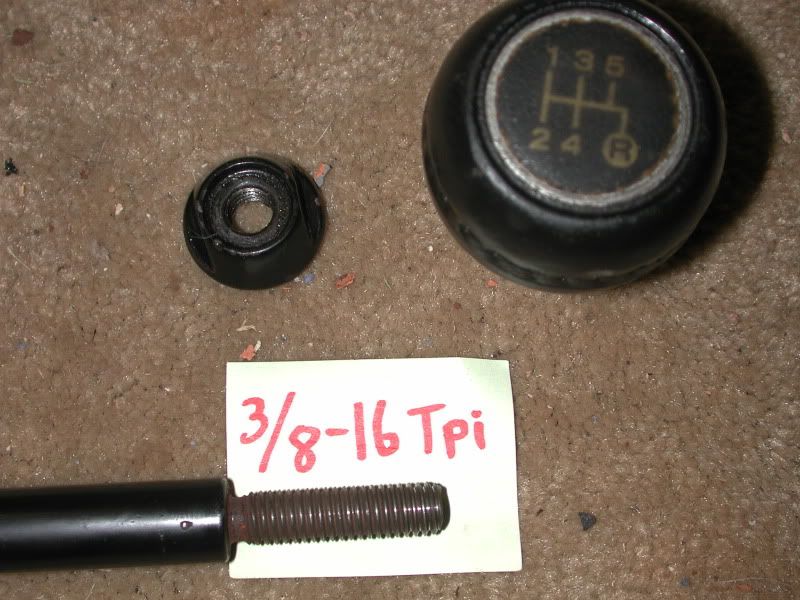 There is a jam nut, or locknut if you prefer, that locks the knob itself onto the shaft once the knob is threaded on. The Jam nut has 2 flats cut into it that a 3/4 open end wrench or a medium sized adjustable wrench will fit across.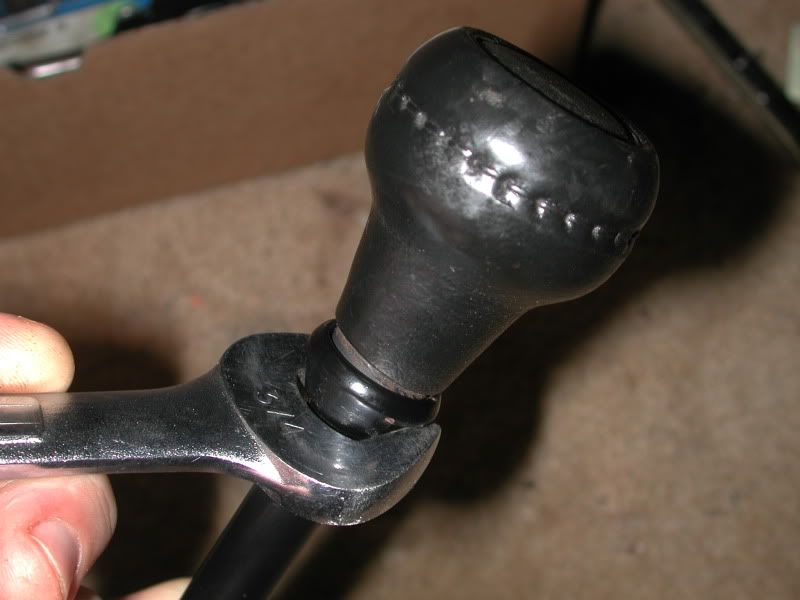 You need to un-Jam the nut by turning it clockwise down the shaft (as if tightening it) away from the bottom of the shifter knob, while holding the shifter knob still, and/or turning the shifter knob simultaneously counter-clockwise. If you find that your Jam nut is tight against the shoulder on the top part of your shifter shaft, then your goal is to hold the Jam nut still with your 3/4 open end wrench, while you can then turn the shifter knob counter-clockwise/lefty-loosey up the shaft.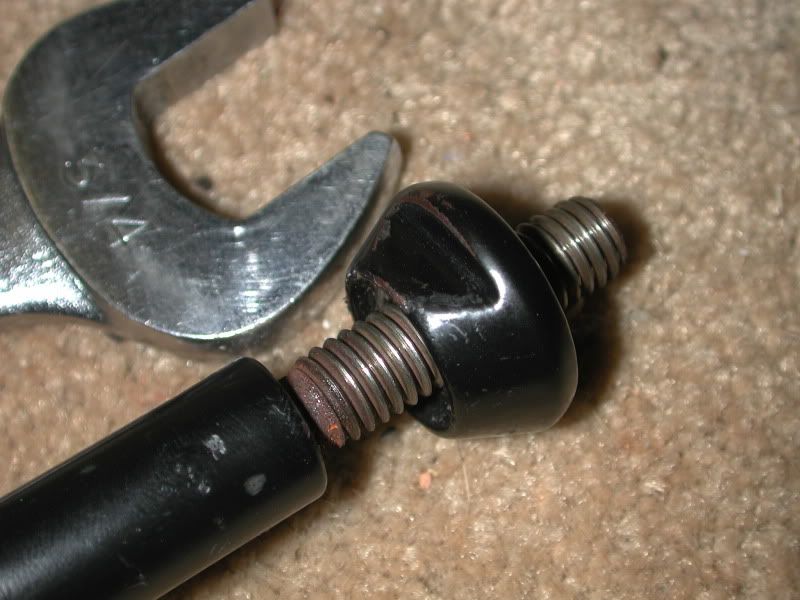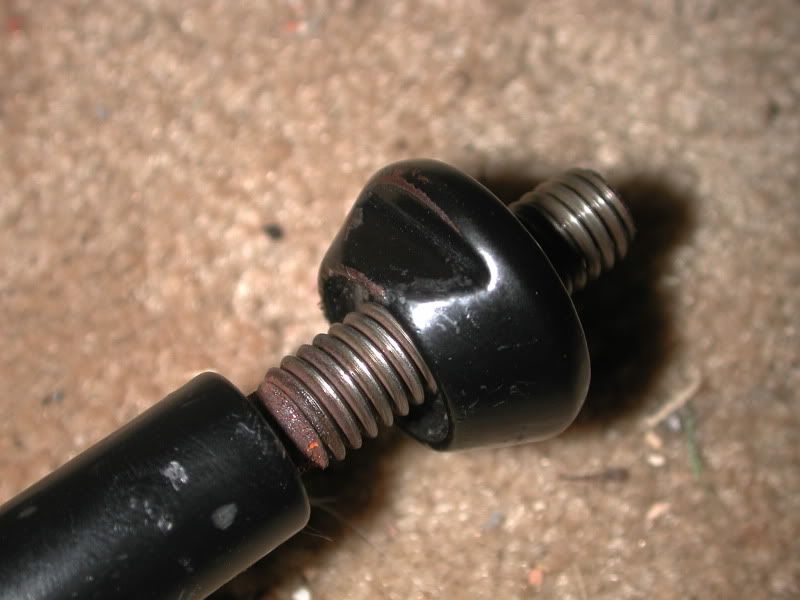 Installation is the classic "reverse of disassembly" but I suggest as in all things Jeep, put a dab of antiseize or bearing grease on the threads. This does not take a lot of force, but consider a squirt of PB blaster first if you find things rusted or frozen. Re tightening the Jam nut also should not require a massive amount of torque either, just thread the jam nut to about a half turn above the shoulder on the shaft at the bottom of the threaded portion, spin the knob down to it, then hold the knob in proper orientation shift-pattern wise, while tightening the jam nut up against the base of the shifter knob.
---
....I'm not smart, but I can lift heavy things.......
Fill out your PROFILE, and don't forget to look in the FAQ for writeups
I'm stuck on da Rock
http://kamfamily.wordpress.com/2009/...waiian-limpet/
Quote:
We will be going Metric every inch of the way.
Quote:
yes I'm a some guy and have always put gasket sealer on my surfaces before mating
Quote:
You should go to Pirate. I hear they are real smart over there. You'd fit right in.