Basic Maintenance--Headlight Switch
---
If your headlights suddenly go out on you at night, you have to toggle your dash switch a few times to get them to turn on it might just be your Headlight Switch. Remember to consider the headlight grounds, faulty wiring or loose connection but if you need to ultimately change out your headlight switch, here's how to do it. Only tool required is a Phillip's head screwdriver. Disconnect your neg cable at your battery first.
Everyone can recognize their Instrument cluster bezel, so no photo here. There are 2 screws below, and 4 across the top. Remove these, carefully pull off your plastic bezel and this is what you get.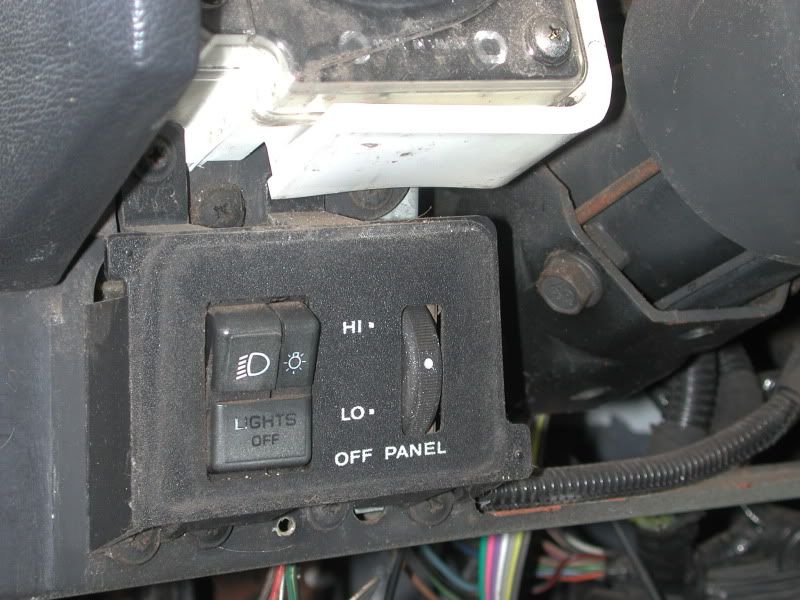 Three screws here on the cover over the switch, take them out and remove the switch plate cover: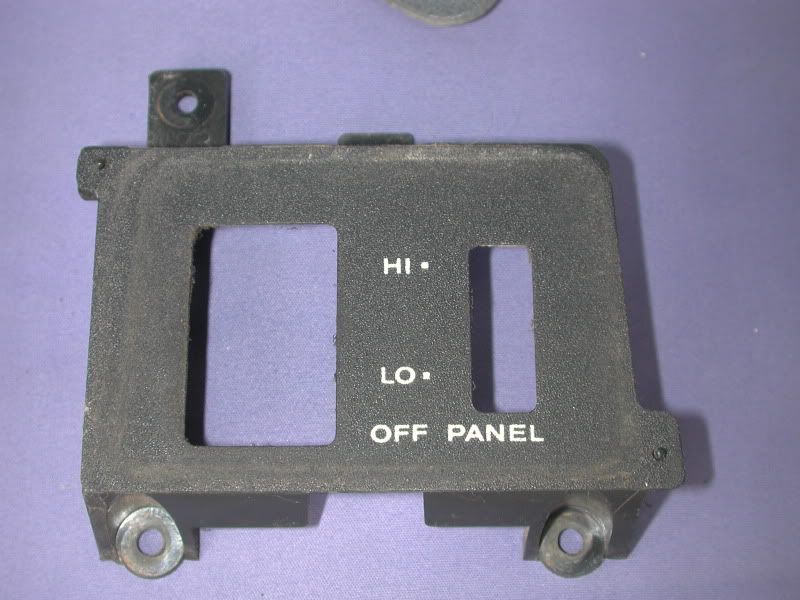 You'll have this to look at then, maybe yours won't be quite so fuzzy.
Two screws hold in the Switch itself-top and bottom-remove these and you can pull out your switch with wiring harness.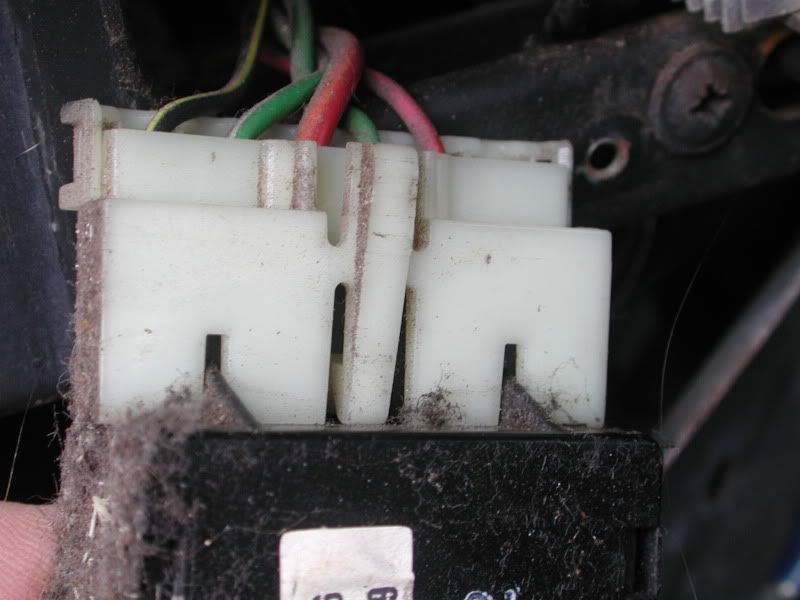 Depress the "keeper" on the plug, and it pulls straight out from the Switch.
The new switch looks like this.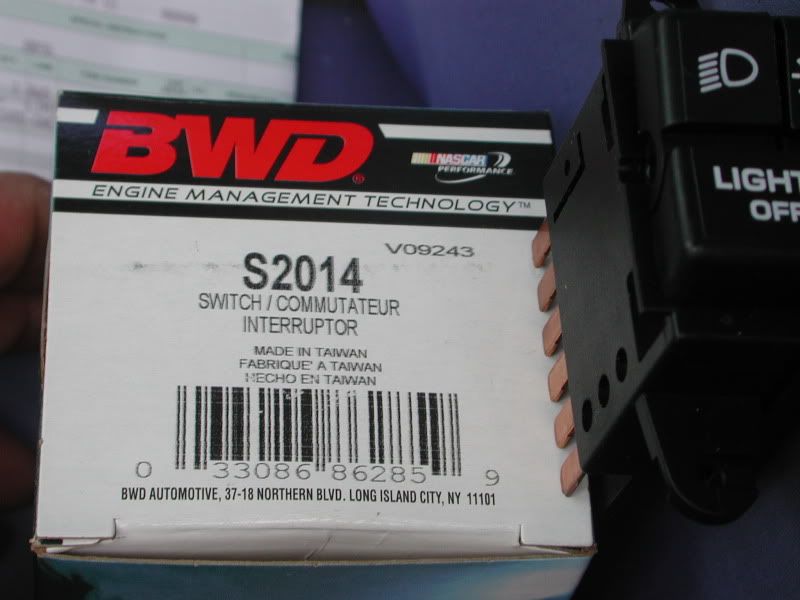 Plug it in....don't press hard against the "ears" where the screws will go, they can snap off.
Old switch numbers, etc.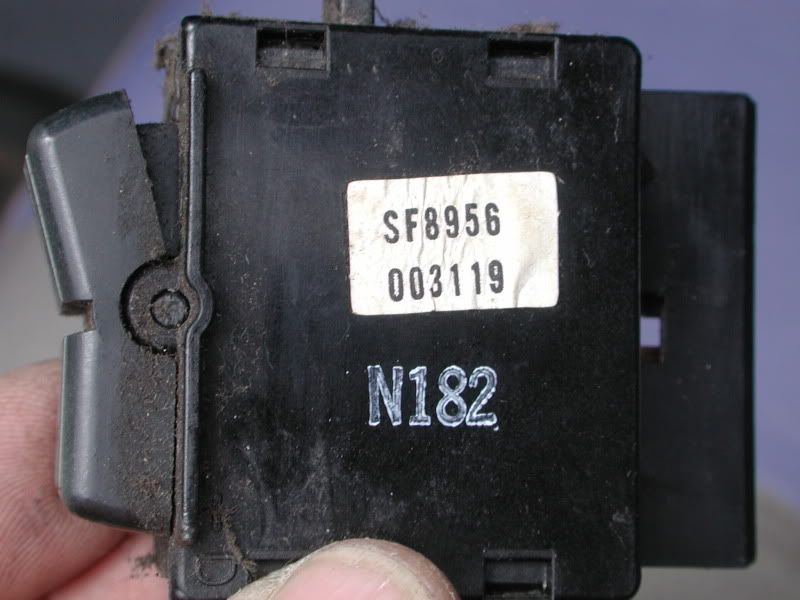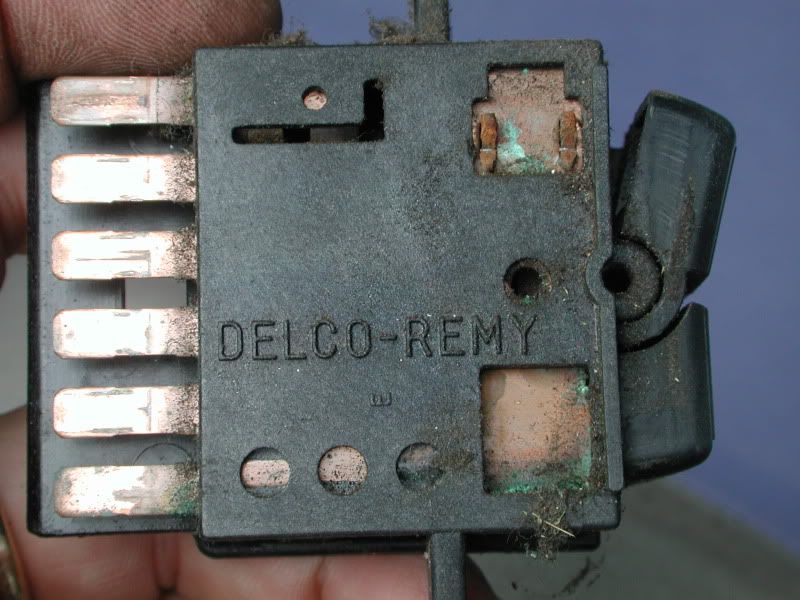 I would have preferred to replace with Delco-Remy, but I have to go with what I can find on this island. I'd rather go with what I bought than have my headlights going out on me in the night. Replacement switch shown made in Taiwan, $23.30 at Checker's/O'Reilly Auto parts. Part number S2014 if you didn't see it in the photo on the box.
You may want to consider other things while you have your bezel off, the idiot lights are accessible now and you can swap out bulbs if you need, it's just a few more screws to remove that particular unit. You can vaccuum out the dead bugs and spiders, mouse condos, etc while you're in there.
Hook up your battery, test the light switch functions, reassemble the pieces you took off, smile and go drink beer.
---
....I'm not smart, but I can lift heavy things.......
Fill out your PROFILE, and don't forget to look in the FAQ for writeups
I'm stuck on da Rock
http://kamfamily.wordpress.com/2009/...waiian-limpet/
Quote:
We will be going Metric every inch of the way.
Quote:
yes I'm a some guy and have always put gasket sealer on my surfaces before mating
Quote:
You should go to Pirate. I hear they are real smart over there. You'd fit right in.