Basic Maintenance - Engine Oil Change
---
I did an engine oil change on my '91 4.0L YJ today with the help of my daughter. Here's how we did it.
Start by getting 6 quarts of oil. I change mine often, so I just use the Wal-Mart store brand 10W-30 motor oil. It comes in 5 quart jugs & 1 quart bottles. I also use Marvel Mystery Oil (MMO) as it seems to help my sticky lifter situation, and it makes up for the larger capacity oil filter I use.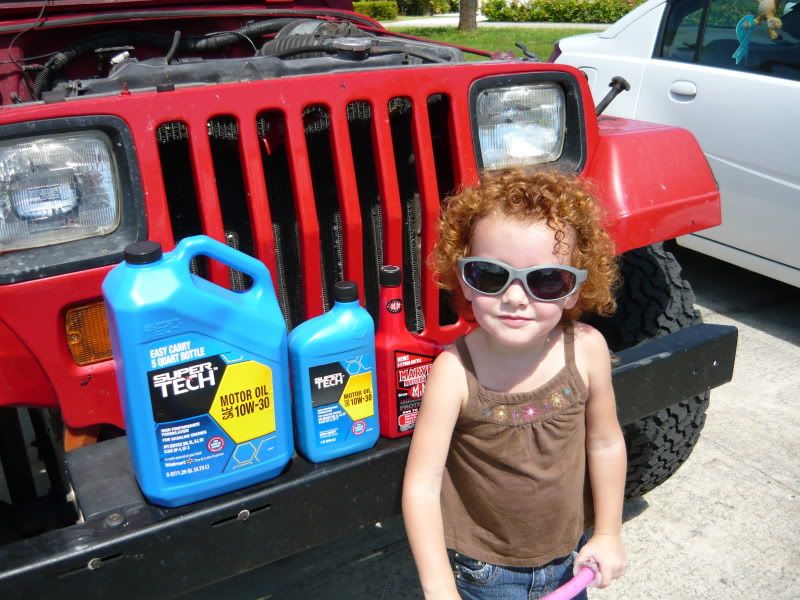 The factory specified oil filter for my '91 4.0L is the Mopar MO 090 oil filter. I use the Motorcraft FL-1A oil filter because it has the same 3/4 X 16 thread pitch mounting plate, the same diameter seal, but more filter area and a larger capacity.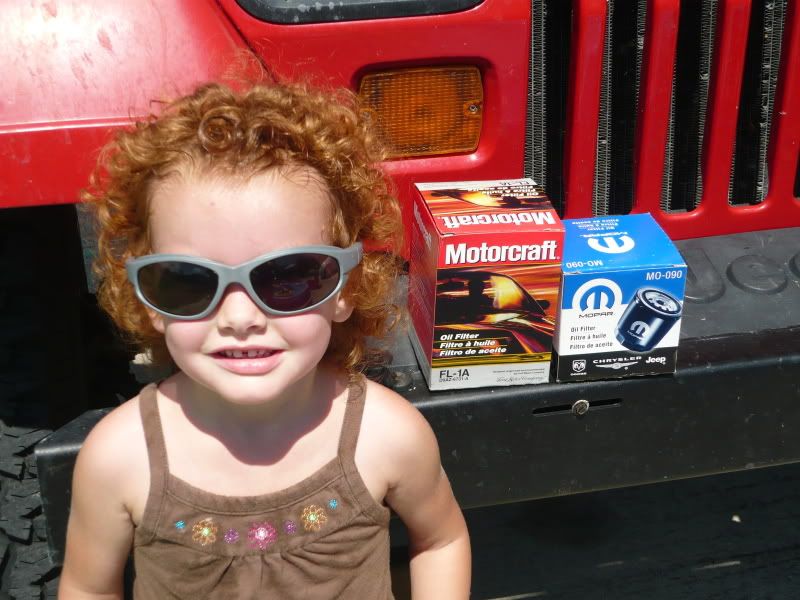 Basic hand tools are all that are required.
I always start with a warm engine. I had driven the Jeep around town today prior to the oil change.
Remove the oil filter first. This will allow the oil from the filter to drain back into the pan, much like removing your finger from the tip of a straw filled with soda. Also you should inspect the sealing surface to insure that the sealing ring from the old filter isn't stuck on the block.
Now drain the oil from the pan. In this case, a 9/16" socket was all that I needed.
Do not reinstall the drain plug until the oil stops draining in a steady stream. Once the stream turns into a drip, you're okay to reinstall the plug.
---
Last edited by Mean Max; 09-25-2009 at

09:56 PM

.