I rebuilt my AX-15 about 3 months ago & refilled it with fresh 10W-30 motor oil, so I wanted to do an oil change to see how things looked since I completed the rebuild.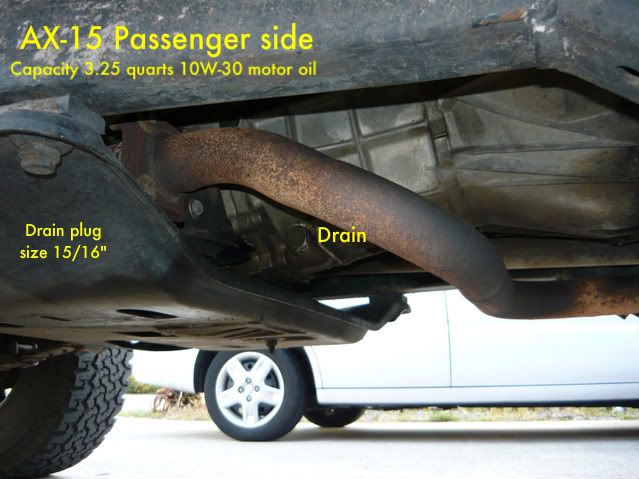 I drained the AX-15 from the drain plug located on the passenger side of the gearbox. A 15/16" wrench or socket will do the trick.
I use a piece of old cardboard to deflect the oil away from the skid plate.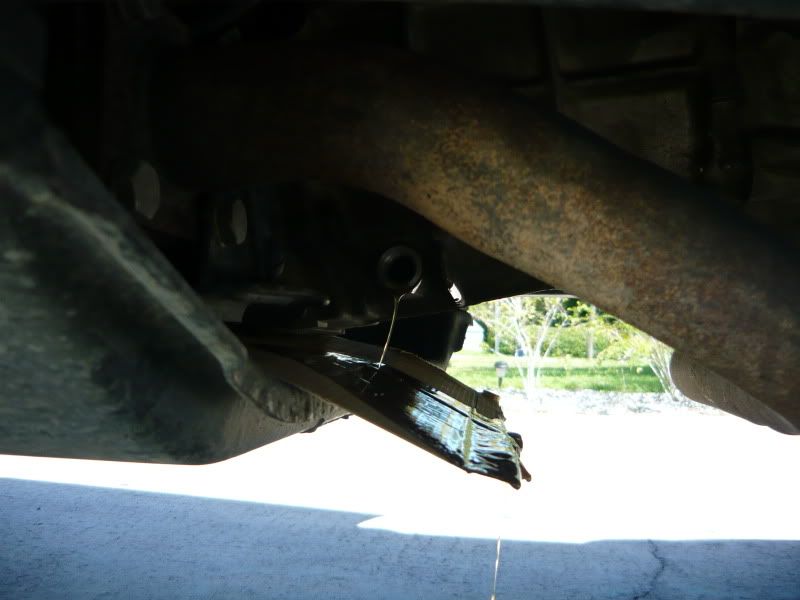 While the transmission is draining I remove the T-case shifter knob & unbolt the shifter boot.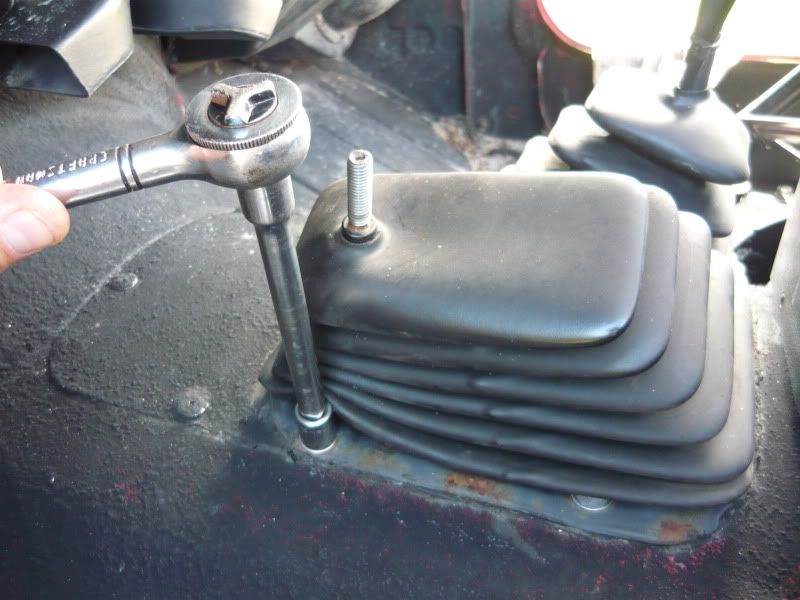 Next I remove the transmission shifter by depressing the lock ring & turning it counterclockwise to unlock it. Just pull the shifter straight up & out, then lay it aside until later.
Reinstall the drain plug on the passenger side of the transmission & tighten it securely after the oil has all drained out.
Remove the fill plug from the driver's side of the transmission & use the same piece of cardboard under the fill plug.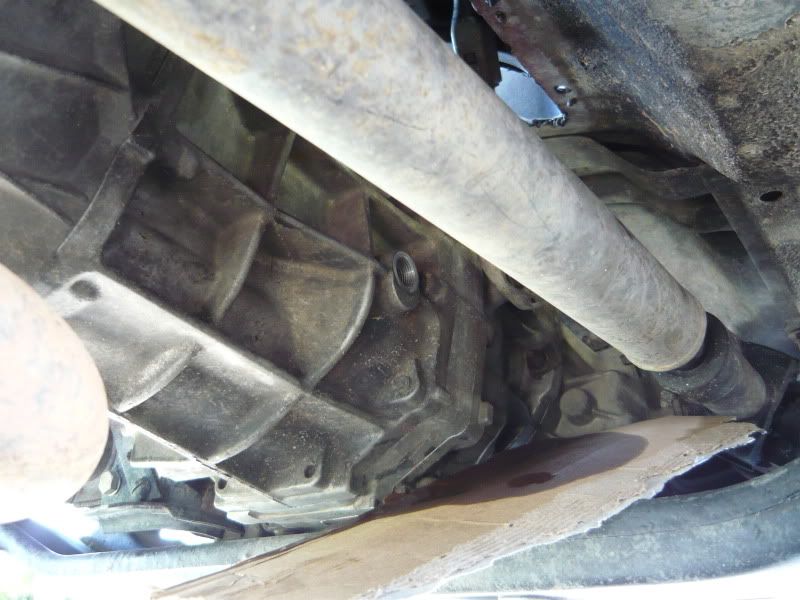 Refill the transmission by pouring the 10W-30 motor oil into the top of the transmission where you removed the shifter.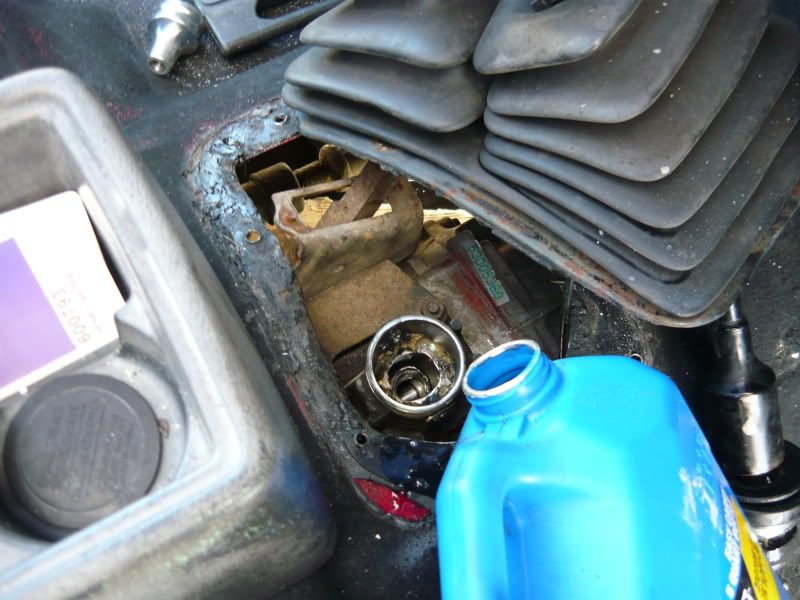 Fill the transmission until fluid runs out of the fill plug opening. After the excess oil runs out of the opening, reinstall the fill plug & the shifter.
BE RESPONSIBLE!
Always reclaim & recycle all used oil products properly.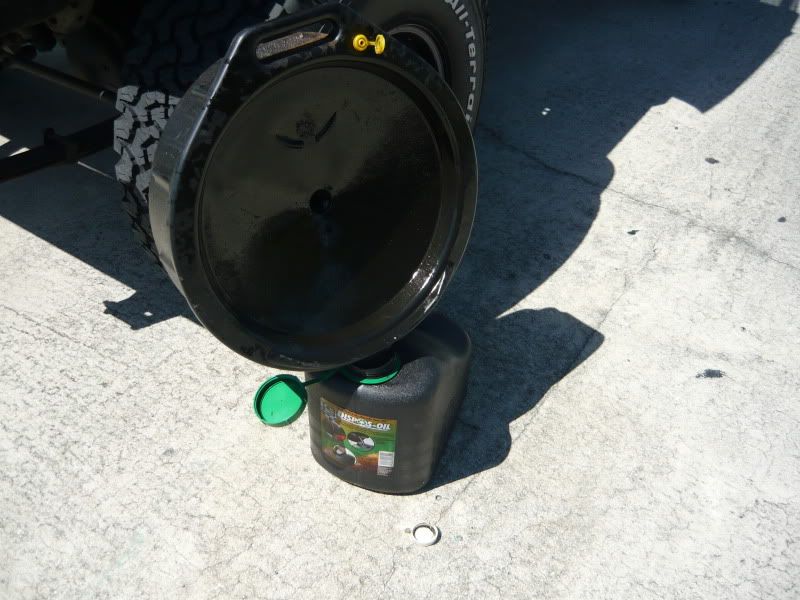 Max