Basic diff lube maintenance
---
Okay, so most of us think that basic maintenance is no big deal. But, not everybody has a lot of experience, and may be intimidated by even the simplest of tasks. So, I changed my Dana 30 front axle lube today & took a few pics along the way.
First, check to make sure that you can remove the fill plug. After you've removed the cover & drained the lube, it's a bad time to find out that you can't get the fill plug out!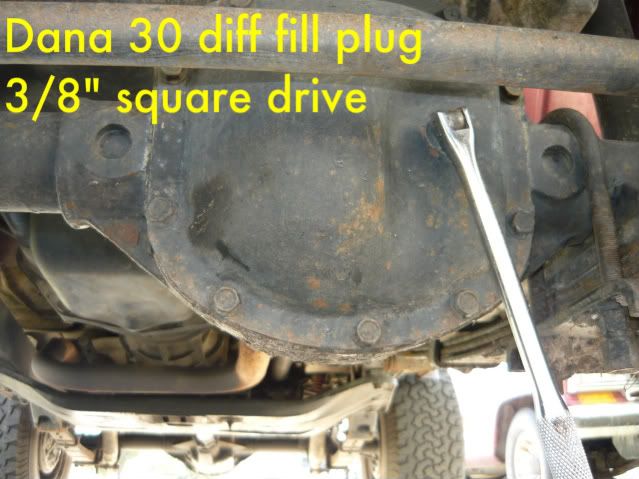 Next, remove all the diff cover bolts, with the exception of the one at the very top. Loosen the top one, but leave it threaded in the axle housing to deflect the fluid into the drain pan.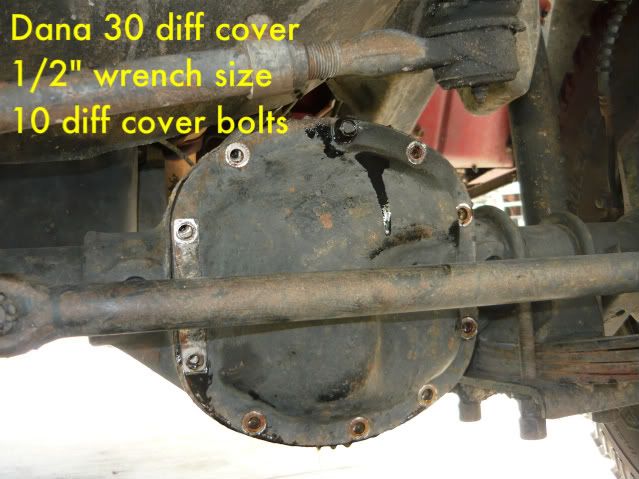 Inspect the inside of the diff housing & cover for metal shavings, and also inspect the gear teeth for chips & pitting.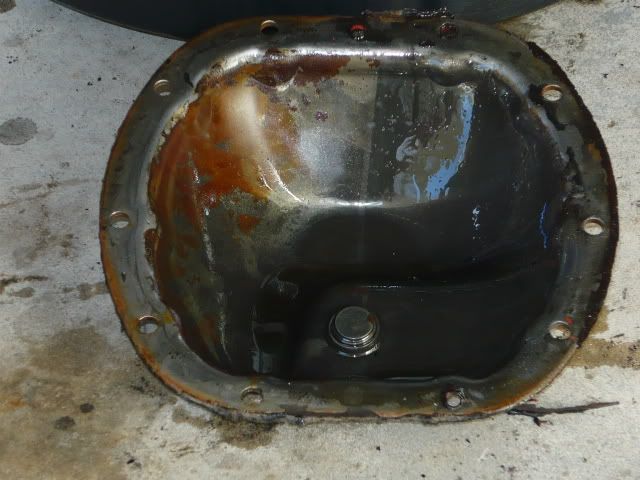 Clean the cover & housing gasket surfaces. I used a Lube Locker brand reusable gasket.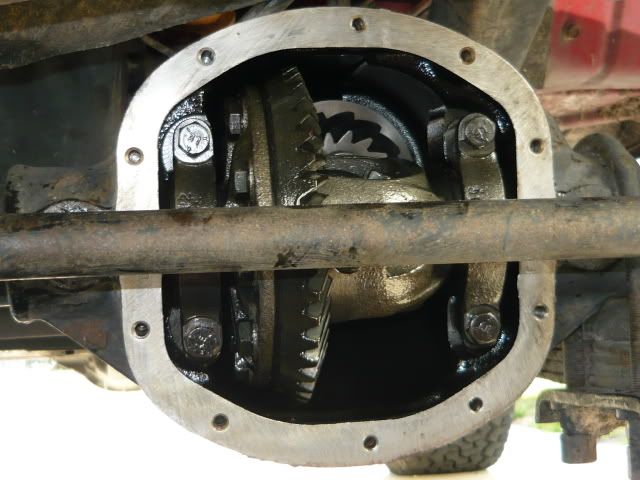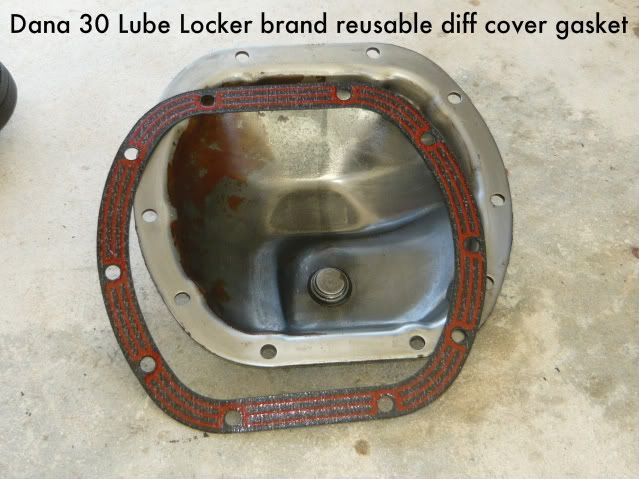 Reinstall the cover & tighten all the bolts. Then refill the diff housing with lube until it is filled to the bottom of the drain plug opening. Test drive & check for leaks.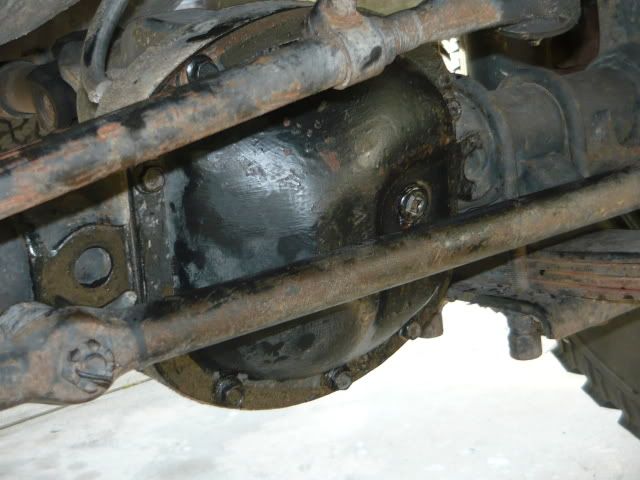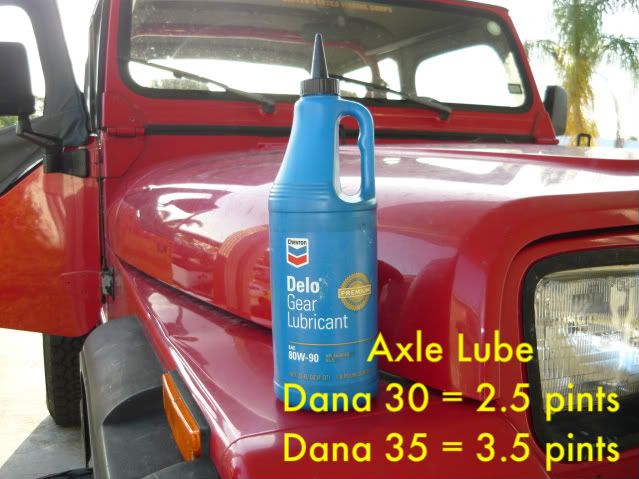 NOTE!
Lockers & limited slip equipped differentials may require special lubricant. Check with the manufacturer of the locker or LSD unit for additive requirements.

Per Ford, the 8.8 requires the use of 75-140 synthetic lube and if it has a limited slip differential it also requires the addition of limited slip additive.

The 8.8 with a typical pinion angle for SYE takes about 4 quarts of fluid, well OVER the stock fill hole level, in order to keep the pinion lubricated when rotated up for the SYE and/or lift. An aftermarket cover with high fill hole is pretty much a requirement unless you left the ABS sensor hole open for filling purposes. You can use tall jackstands to lift it, or you can park on one heck of a slant!
Max
---
Last edited by Mean Max; 09-01-2009 at

04:52 PM

.