Any given time there are axle build questions going on JF. Lets talk about rear axle as the venerable Dana 35 is often the weak link in the drivetrain.
I like 8.8`s but not necessarily the Explorer versions. They are a bit narrow and the pinion is offset from the TC output. A better choice IMHO is an 8.8 out of a Ford pickup, E150 van or maybe even a Crown Vic. A wider axle that you can cut down to match whatever your running in front. Plus center the pinion to match your transfer case output. As an added bonus the wider 8.8`s often have bigger disc/parking brakes then the Explorers.
Dana 44, 60`s Ford 9`s etc all have possibilities but again the width can be an issue as many of these desirable axles are wider then our YJ`s. Or we have changed the front axle and now need something to match in the rear width wise.
Like to offer up a project I just finished on my YJ. Hoping that it might be of some benefit to others as it is rarely ever covered or talked about.
The drivetrain I am running lead to a nominal driveshaft operating angle of 21* with the 8.8 that was in there. While the Jeep drove well and was reasonably free of driveline vibration it could be a lot better. Final choice was a Currie RockJock which is loosely based on the HP Dana 60. Good beef and the pinion was moved up 2 5/8 inches over the 8.8, flatting out the DS angle at bit.
http://www.currieenterprises.com/ces...jrockjock.aspx
Getting ready
Running a 78/79 Ford HP44 in the front that has been narrowed so I wanted the rear to match. Was running the Moser 7750 ends and their 31 spline axles on the 8.8 but wanted a bit more beef with the RJ. Enter the Moser Hobby Stock Circle Track axle kit.
http://www.moserengineering.com/cata...tock&x=54&y=14
35 spline then the shaft necks up from 1.5 to 1.75 with the larger set 80 bearings.
Bearings getting pressed on
Thick 1/2 flanges that Moser offers with this package in your choice of bolt patterns. I picked the Ford big bearing Torino bolt pattern on the ends to reuse the 8.8 brakes in a 5 on 5.5 to match the front.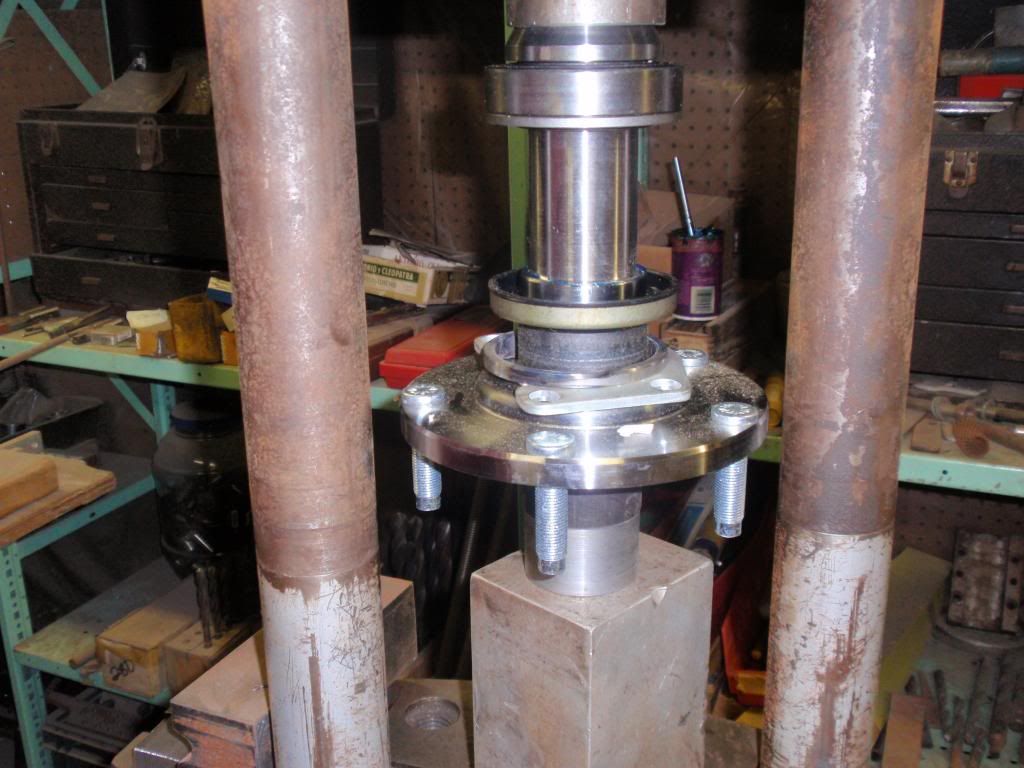 Moser has discounts and with a little searching you can find codes. Customer service and turn around was great. But think for a moment what your getting. Chromo axles in your choice of length, spline count and bolt circle pattern. Thick flanges, bearings, seals, hardware, housing ends etc. Everything you need to make up your own width axle and no C clips.
Kevin at
http://www.allkustomdesignmachines.com/index.html
helped with the setting up of the housing ends using an alignment bar that referenced off the carrier main caps. Not to mention letting me use his hoist for a few days. AKDM can do most anything so if you need work done they are a great choice.
Finished product ready almost ready to go. Need to redo the brake hard lines as the piece I got was a bit short.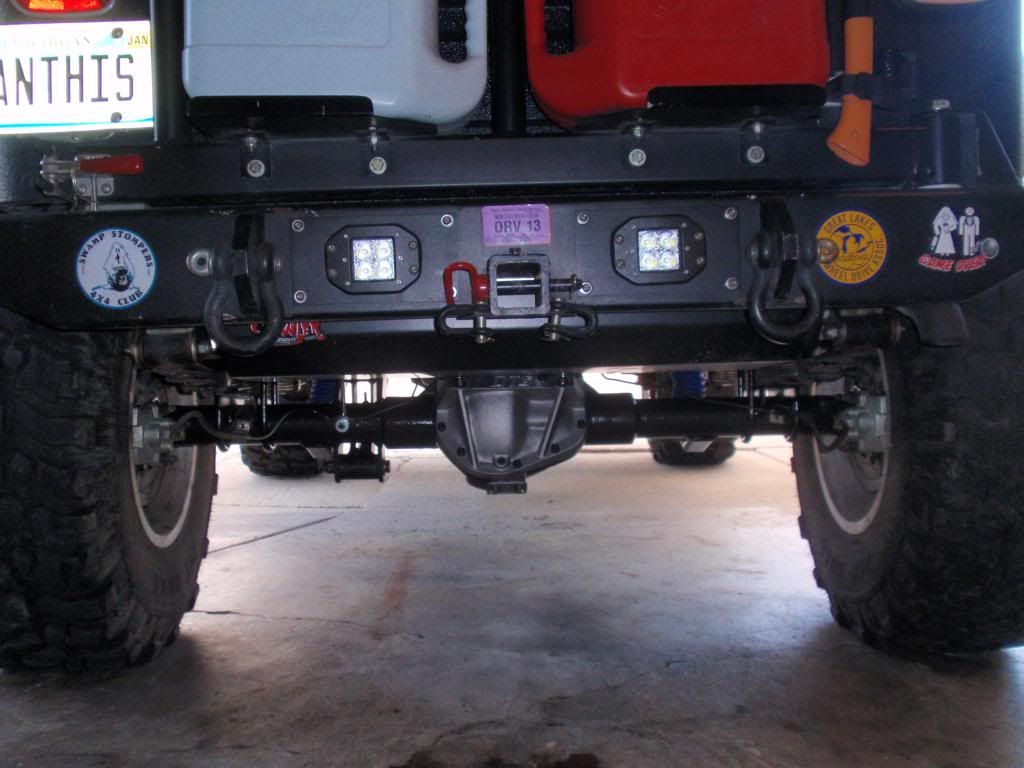 End result was lowering the DS angle to 16* and adding a lot more shaft and bearing to the Ford design.
Again, if you have found an axle you want to use and the width is not what you want or you want to add some beef the Moser stuff is worth a look. IMHO