AX5 Vent Discovered
---
The 5 threads that you get searching "AX5 Vent" were inconclusive. Some guys even claimed the AX5 had no vent.
The FSM does not address this. After my last submarine adventures on the trail I changed all my fluids and got a nice milkshake out of the transmission. Time to deal. I pulled the shift boot and cover plate and sure enough, there it is on the front of the shift tower. Some Jeeps evidently have a hose installed but my rig just has a little metal breather cap.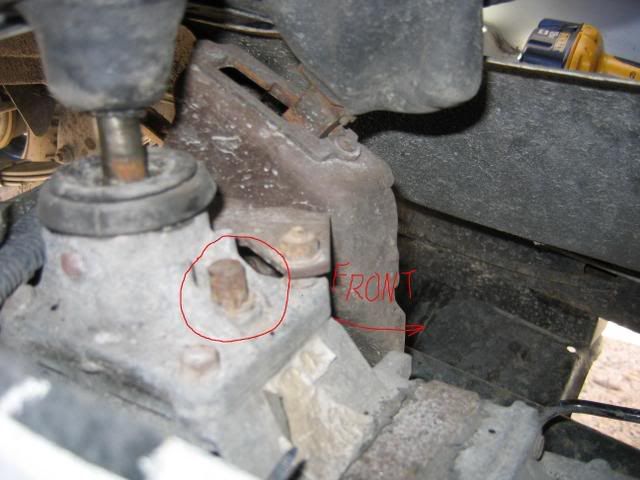 Sorry paint job, I know...
Anyway, the job now is to get that cap off and install a hose leading up into the engine bay. The cap spins freely but doesn't seem to want to come off. Has anyone here done this fix? What's holding the cap on? Is the fitting underneath usable as a hose mount?
Your input is encouraged, I'll post the eventual results.
---
Last edited by Feetwet; 01-29-2009 at

02:59 PM

.