First, thanks for the write up! Guys like you make new Jeepers like me able to tackle jobs we didn't even know we could handle.
I got my bushing over at 4wd.com for $5.99 with free shipping (
http://www.4wd.com/Jeep-Drivetrain-J...pn=CRO4864226X
). I ended up taking off the whole shifter tower by removing the 4 bolts that hold it to the transmission and doing the bushing swap at the workbench. I found that the original retainer on mine had both of the little tabs that lock it in broken off, so it just bounced around down there! (Found the source of a rattle I noticed). You can see the little tabs I'm talking about on the retainer in the illustration below:
I looked online, but only found that I could buy the whole shifter assembly for around $200 and not just the AX-15 retainer. I ended up getting a shifter repair kit (Omix-Ada 18884.32 Manual Transmission Shifter Repair Kit) designed to fit the T176 and T177 transmission in a 1980 to 1986 CJ.
The new kit was only $10 and included a spring, spring cap, locking cap, and boot. The retainer fit great on my AX-15 even though it was for another transmission. I just used the new retainer from the kit along with my original retainer spring. The new dust boot from the kit even fit pretty well (my dustboot was gone too).
First I took apart the upper and lower shifter using the guide here on JeepForum from Opihi59 (
http://www.jeepforum.com/forum/f12/s...hifter-513891/
), then slid all the new parts on. I didn't have to heat the bushing in hot water like some people mentioned. Hint: I found using a bent nose pliers made it easier to lock/unlock the retainer into the shift tower.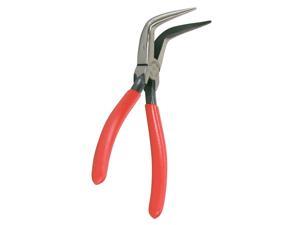 After all that, I definitely notice a better feel on my shifting! Thanks to all for leading the way for me to get this done!
Standing on shoulders of giants etc. etc....