Ok, here's what I did:
In this picture you can see the feed line going into the radiator cooler, I decided to run my trans cooler inline with the factory one. Acording to Hayden this will provide the most cooling: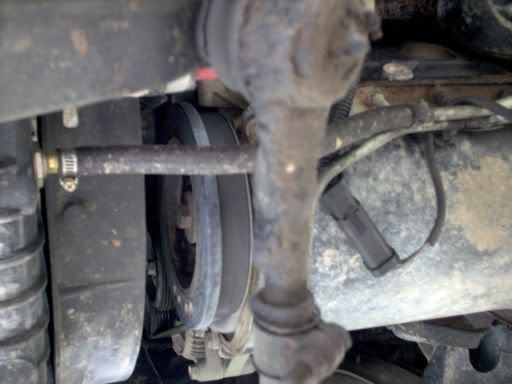 Here you can see I ran the hose out of the factory cooler and into the Hayden unit, you can also see that my return line is leaking, which I need to fix here shortly as well: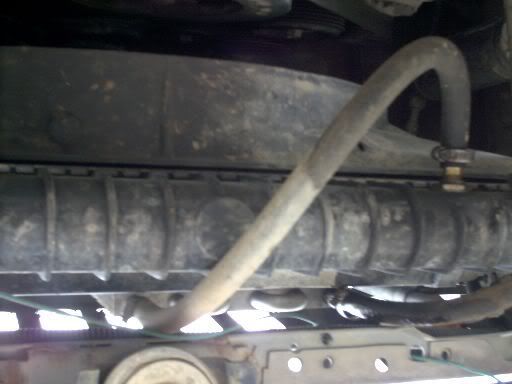 Here is the return line coming from the Hayden cooler and connecting to the factory hardline: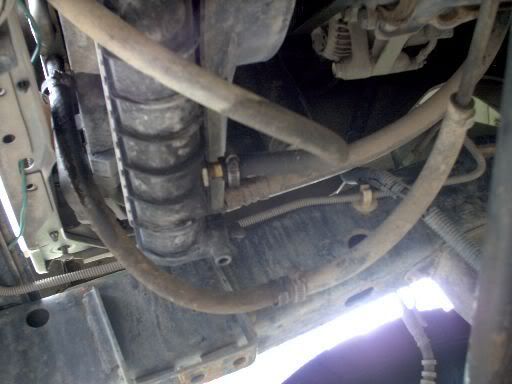 Unfortunately I cannot remember if the brass fittings came with my Hayden kit or if I had to find them in bulk. Also, I have started switching over to bulk power steering hose instead of fuel hose. The reason for this is a higher pressure rating and it seems to withstand the elements a bit better before it starts getting spongy and soft feeling.
You might also want to put a small flare on the end of the factory hard lines to help prevent leaking, but this is not required. Also, stay away from regular hose clamps and they tend to bite into the hose and damage it. As you can see I have yet to swap mine over to the "Fuel Injection" style of hose clamp.
Feel free to shoot me some more questions if you have any!