Hey guys, I have a 3.5" lift coming in next week and need to figure out how I'm going to have it setup.
It's an 89 auto with 3.54 gearing, dana 35 non C clip in the rear. I'm running motorcraft 2150, nuttered with ignition system upgrade. My concern is running 33s with 3.54 and the 4.2l
Currently I'm on 1.5" lift with 1/2" shackles for a total of 2" lift sitting on 31s with a very agressive offset 15x9 wheels. I don't know if running 3.5" of lift will look silly on 31s, so the plan is to go with 33s.
I also have a set of C&C fab front tube fenders with 3" flares along with rear tube fenders to go on the jeep. Having enough clearance for 33s shouldn't be a problem if I combine the 1/2 boom shackles with the 3.5" lift for a total of 4". Then slap the tube fenders on for full flex.
Jeep is used for occasional short commutes to work and mostly as a weekend toy. What do you guys think? Is this going to work or would I need a new rear end and regear the front.. TIA, I'm tight on the budget so pls keep that in consideration.
As it sits today with 2"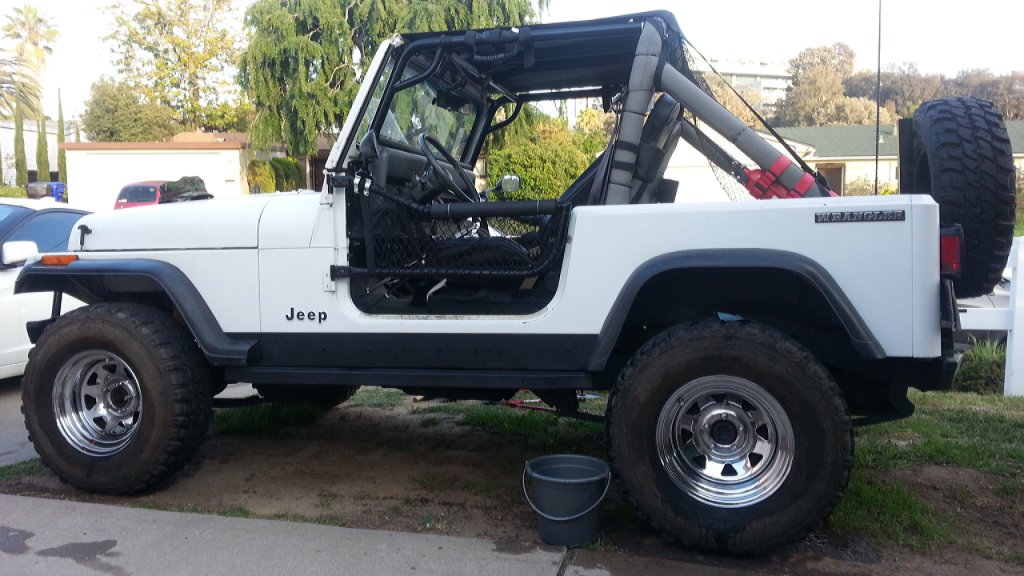 Full flex with 2"