Just so happens I have my 91 with me today.
All measurements are taken above any seam sealer where the tub edges are, flat against the metal.
The female seat belt bolt-holes are approximately:
From below the seat belt assembly spool on the driver's side of the Jeep, the hole is 21.5 inches inward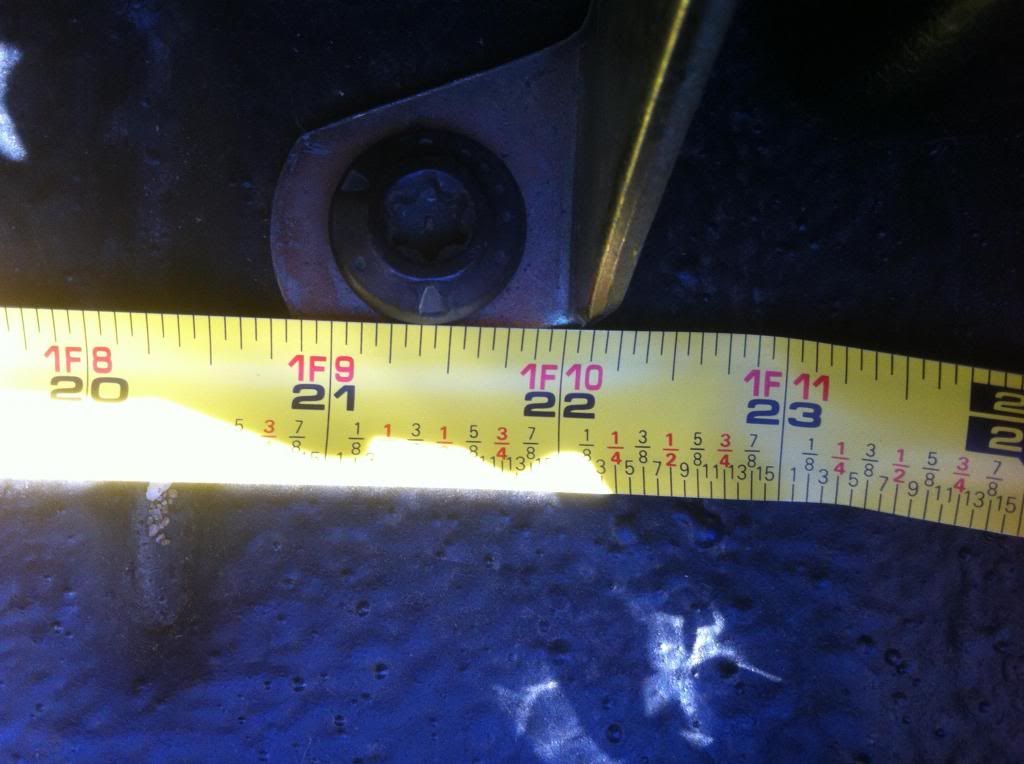 From the rear step towards the front of the Jeep the hole is 6.75 inches inward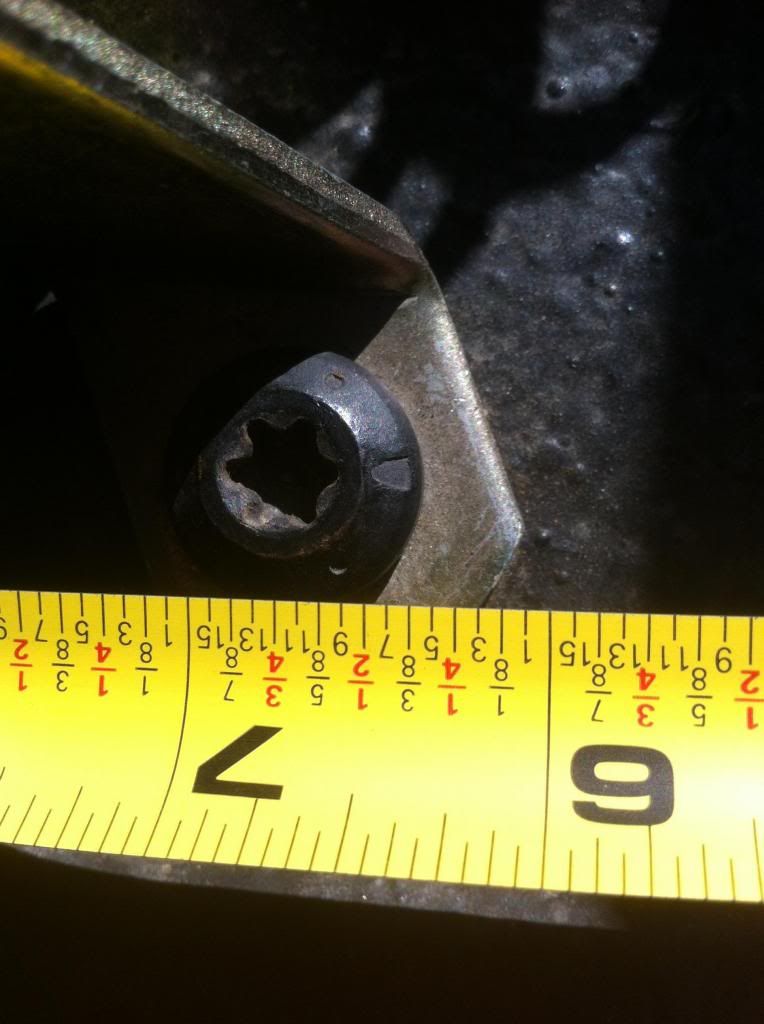 I assume the same for the passenger.
My seat belt connects to the pan on the opposite side 4 inches from the rear step of the tub and about 1 inch from the side.
Hope this helps
__________________
♔ 91 YJ "Alice"
2.5L, AX5, 2.5" OME 36Rs, Revolvers, 32" Yoko ATs, 4.10 D30/35 Aussie Lockers F/R
Busted Knuckles
YJOTM Someday
♘ 05 LJ Rubicon "Ghost"
♠ Luck Favours The Prepared ♠