Registered User
Join Date: Jun 2013
Location: kiel
Posts: 8
anyone have a tape measure near there yj wana help me out?
---
So i am just finaly putting my interior back together thanks to simple rotten floor boards project that turned into rocker replacement also then new graphic red paint outside and spray raptor liner the interior but anyways............. i did not drill the holes in new floor pans for the seat belt bolts as i didnt want the treads sprayed full of bed liner. i wrote down the measurements to bolt hole from the step up to back floor and from the rocker panels. well sometime over the last 2 weeks i lost my note with the measurements... the ones i really need are the female ends of seat belts ( near center counsel) could also use measuremnts for the other end of belt that mounts to floor behind seat, these are less important as there is no nuts left under the new floor anyways so i can put where i want (old floors where so bad that this end of belt was just tied to seat frames lol... so yeah if someone wants to be the man that saves my day and measure those for me i would really appreciate it greatly
Electric Chair Operator
Join Date: May 2004
Location: Lexington Park
Posts: 13,496
i did find that in search but it sounded like he is switching to the newer locations... which i didnt know they changed carpet and such in the yj's. mines a 90' also seems like most changes like rool bar and big gas tank happened in 91 or 92??? im not real sure i have always had older cj's
Web Wheeler
Join Date: Jan 2012
Location: Sacramento
Posts: 1,076
Came into the thread ready to help.
Then saw the question and started laughing. I think I have less floor than I have open holes. And that isnt an exxageration
---
Ruined a perfectly good jeep.


OCT '13 & OCT '14 YJOTM 2014 YJOTY
seen 2 tj's with there tops off sitting in parking lots.... where are the yj's parked when i need them
Typical /f12 Hooligan
Join Date: Apr 2012
Location: Corona
Posts: 5,441
Just so happens I have my 91 with me today.
All measurements are taken above any seam sealer where the tub edges are, flat against the metal.
The female seat belt bolt-holes are approximately:
From below the seat belt assembly spool on the driver's side of the Jeep, the hole is 21.5 inches inward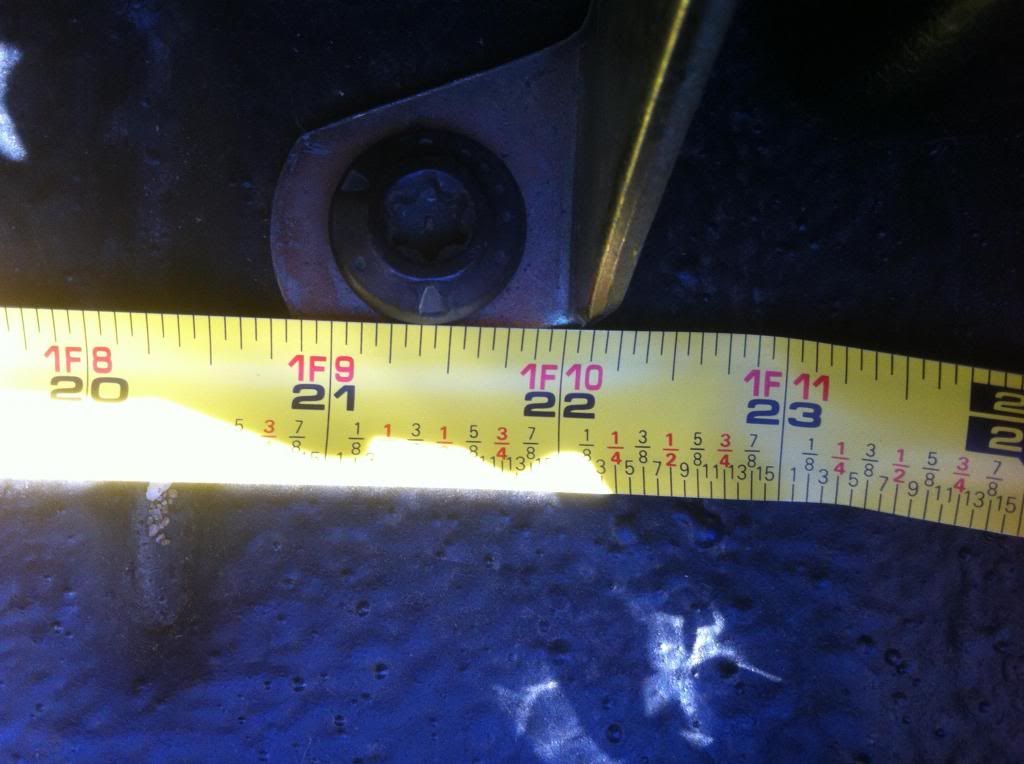 From the rear step towards the front of the Jeep the hole is 6.75 inches inward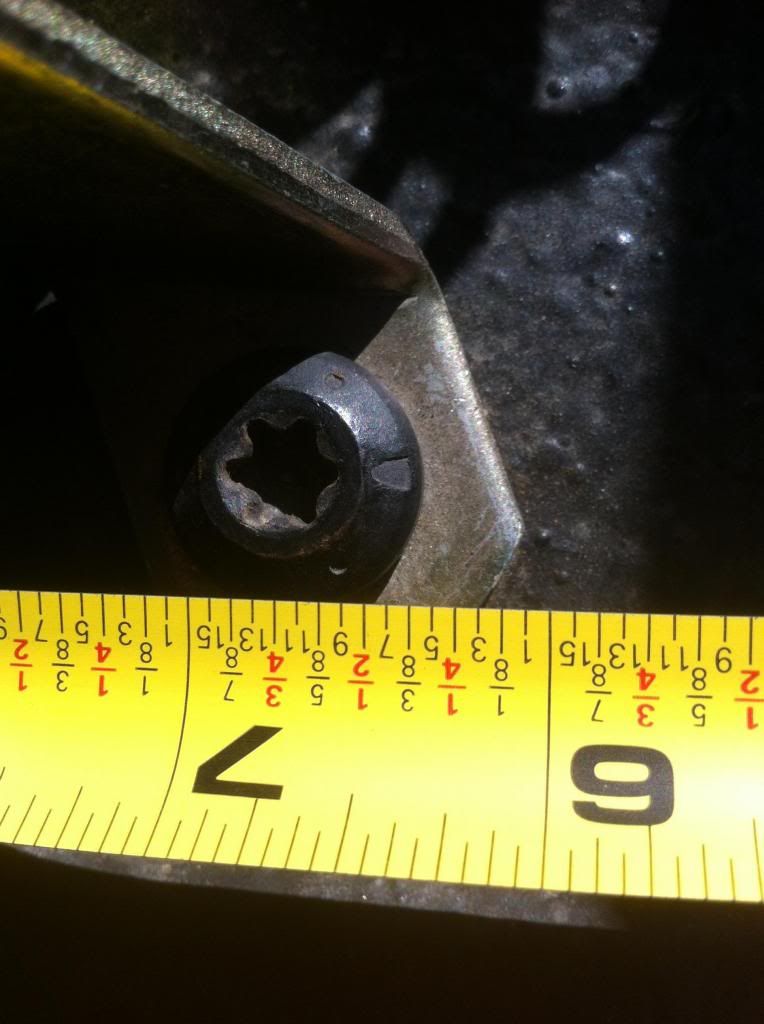 I assume the same for the passenger.
My seat belt connects to the pan on the opposite side 4 inches from the rear step of the tub and about 1 inch from the side.
Hope this helps
---
♔ 91 YJ "Alice" 4.0L, AX-15, NP 231 Flange, Adams Driveshafts F/R, 2.5" OME 36Rs, 5/8" /f12 Booms, 32" Yoko ATs, 4.10 D30/35 AutoLockers F/R
To view links or images in signatures your post count must be 10 or greater. You currently have 0 posts.
YJOTM never
♘ 05 LJ Rubicon "Ghost"

♠ Luck Favours The Prepared ♠
thanks so much! i'll get out and start drillin. just in time since taking a 3 day forest road/ trail cruise and camp trip this weekend. if anyones riding between iron river mi and cooper harbor this weekend lmk if ya wana meet up. i ride it all the time on sleds and quad but this will be the first in the jeep
Currently Active Users Viewing This Thread: 1

(0 members and 1 guests)
Posting Rules

You may post new threads

You may post replies

You may not post attachments

You may not edit your posts

---

HTML code is Off

---