Okay, a few questions. I took these factory rims
Plasti-dipped them to look like this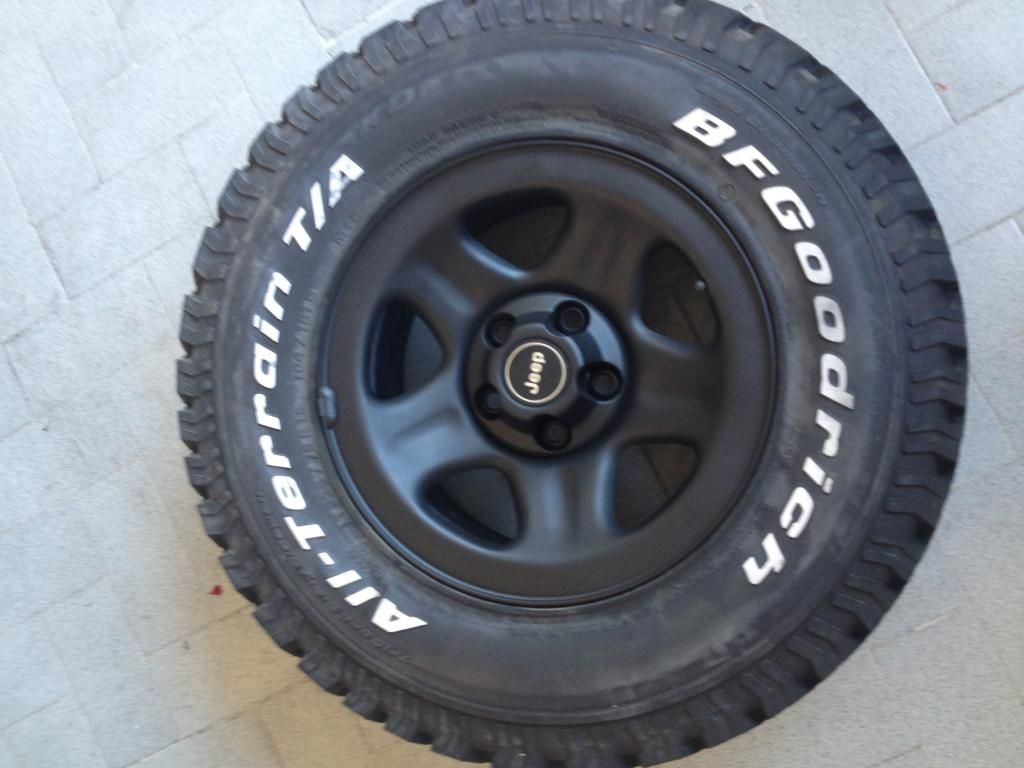 And I really like how they came out
Now I am at a dilemma. I want to put an OME 2.5" on and am wondering the following:
1-what is the width of these rims? I am looking to get 31-10.5-15s
2- will the backspacing of these rims (and the tires I want to put on them) be sufficient so I don't have rubs and can fully turn?
3- if not, are spacers recommended? Or just lose the factory rim idea and go with something with more backspacing?
4-kind of unrelated, but some folks say a t-case drop is needed on a 2.5" and other say it is only needed for a 4" or more. Is there a definite answer?
Really would like to stick with these rims, since I put a lot of work into them and like how they turned out, but I am at a point where my tires are getting really bad, and my springs are almost flat, so I may as well get the lift now so I don't buy tires that I won't be using after the lift is installed. Thoughts?