I went and ordered the RE Hand Throttle Kit and installed it this weekend. I know the pics are big but i did it that way in case any one needed a close up of what i did.
Start of the Project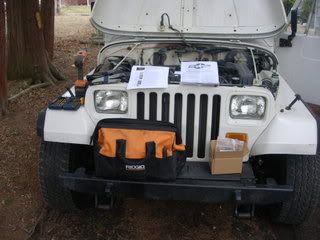 Pilot Hole Drilled For Bracket
Next Is to find a spot of the fire wall to run the cable. I went right under where the wires are comin out on the firewall. The red wire is for my fuse box that installed to run other stuff like cb, lights, etc.
Now go to the inside. Take off you shift knob, and put the Hand throttle on where you want it. Take the cable and cut one of the ends to slide the cable through the casing. Make sure you cut the right end.
I have the cable running down the shifter, along the floor, up the firewall and then going to the engine bay.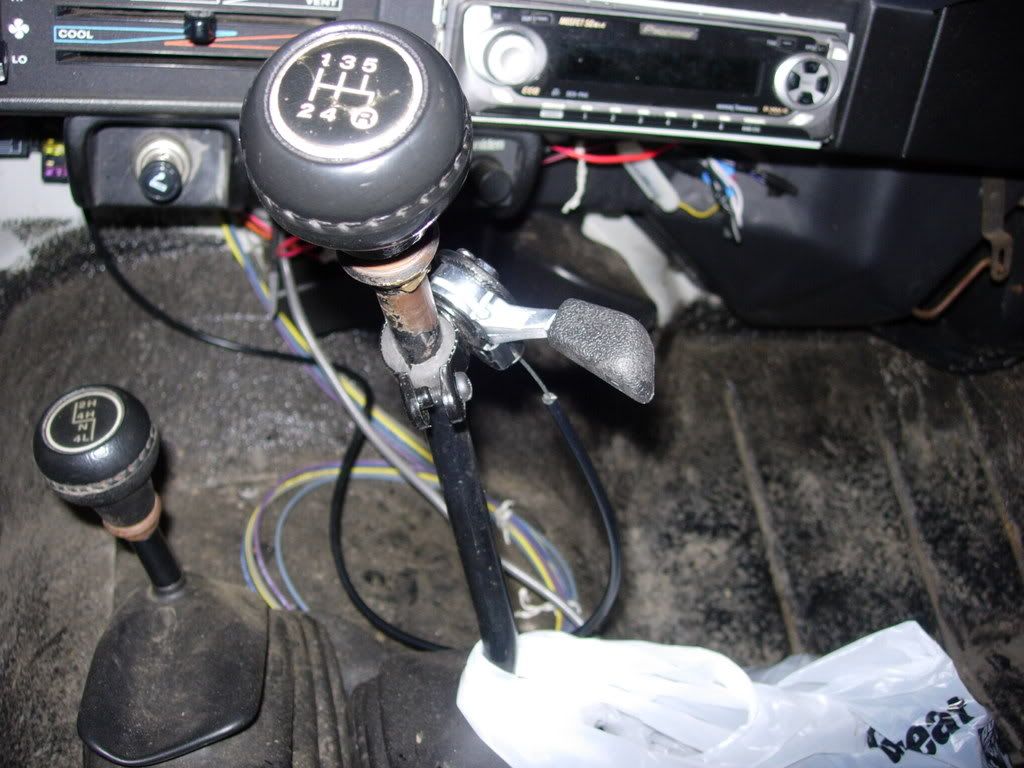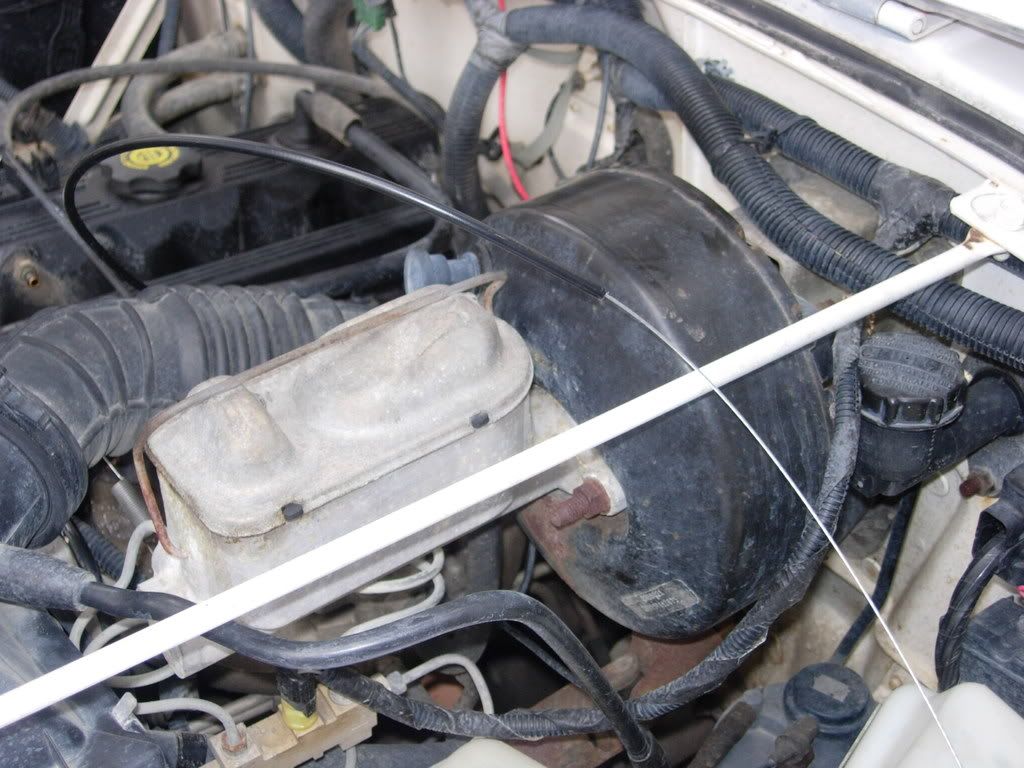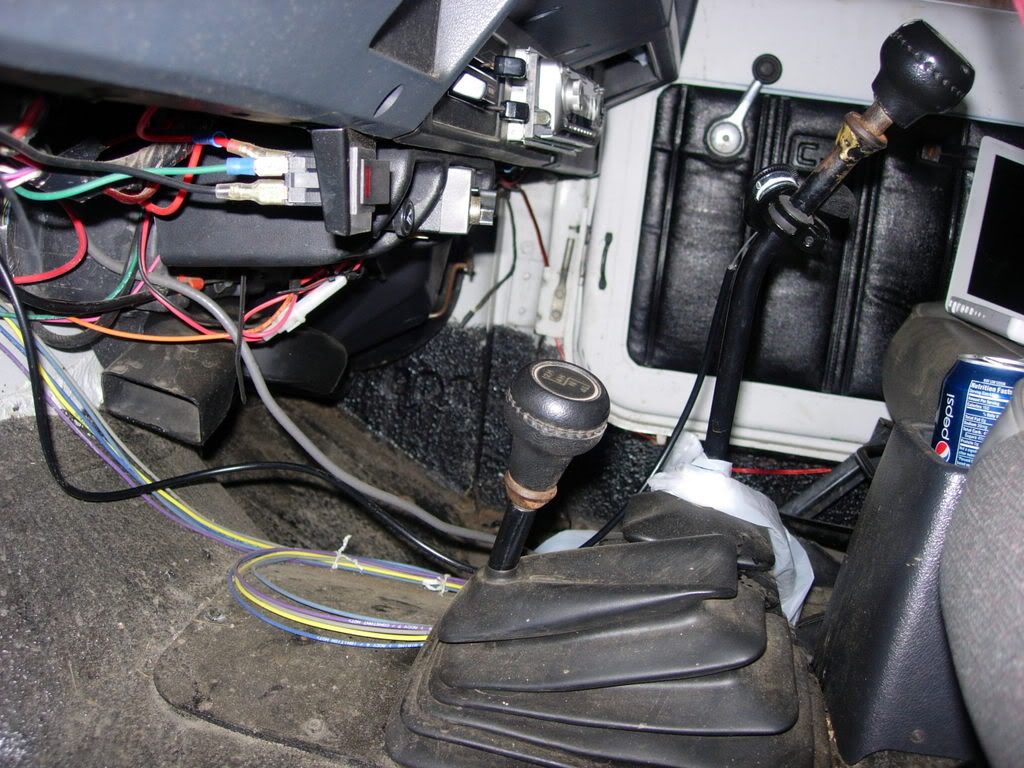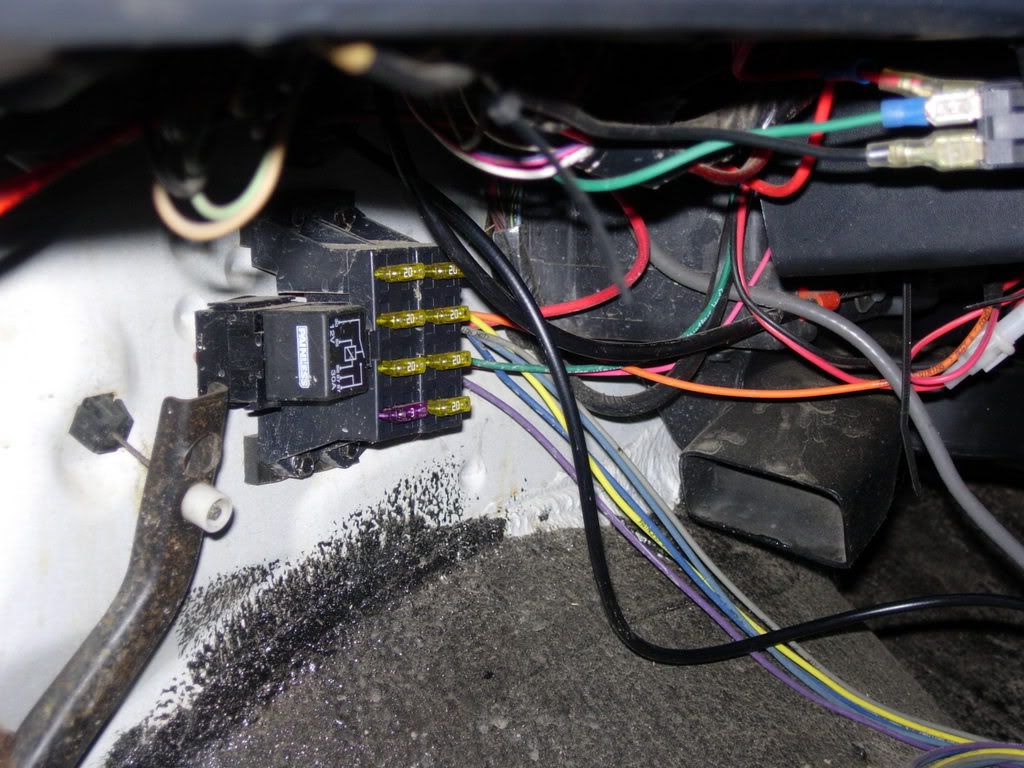 I routed the cable behind the big wire harness on the firewall and around to on top of the vavle cover where the cruise control cable would go.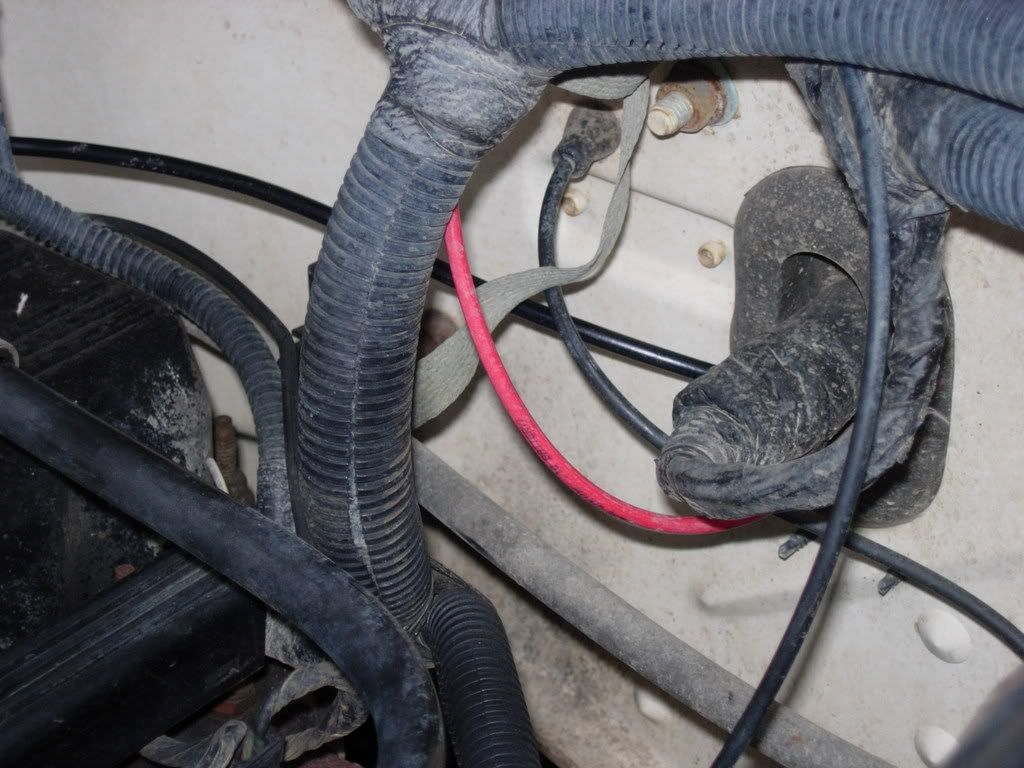 Now go out to the engine bay and mount the bracket for the hand throttle.
I originally had the bracket like this but switched it to the look like in the 2nd pic. You cant really see it but it in one the inside instead of the outside.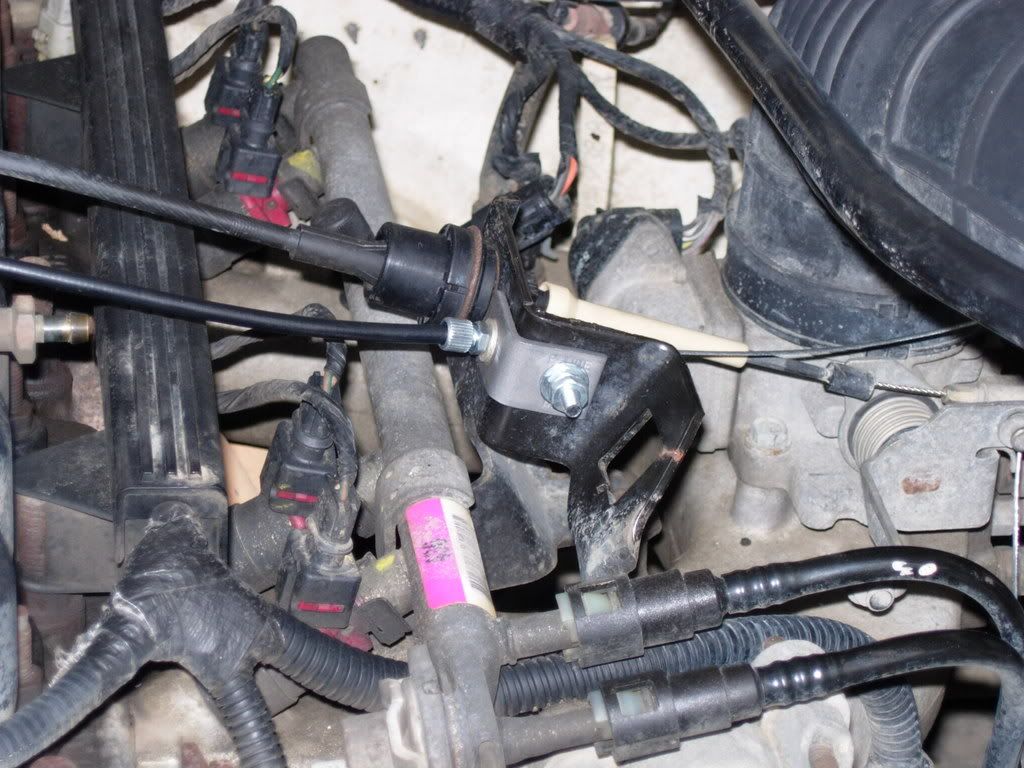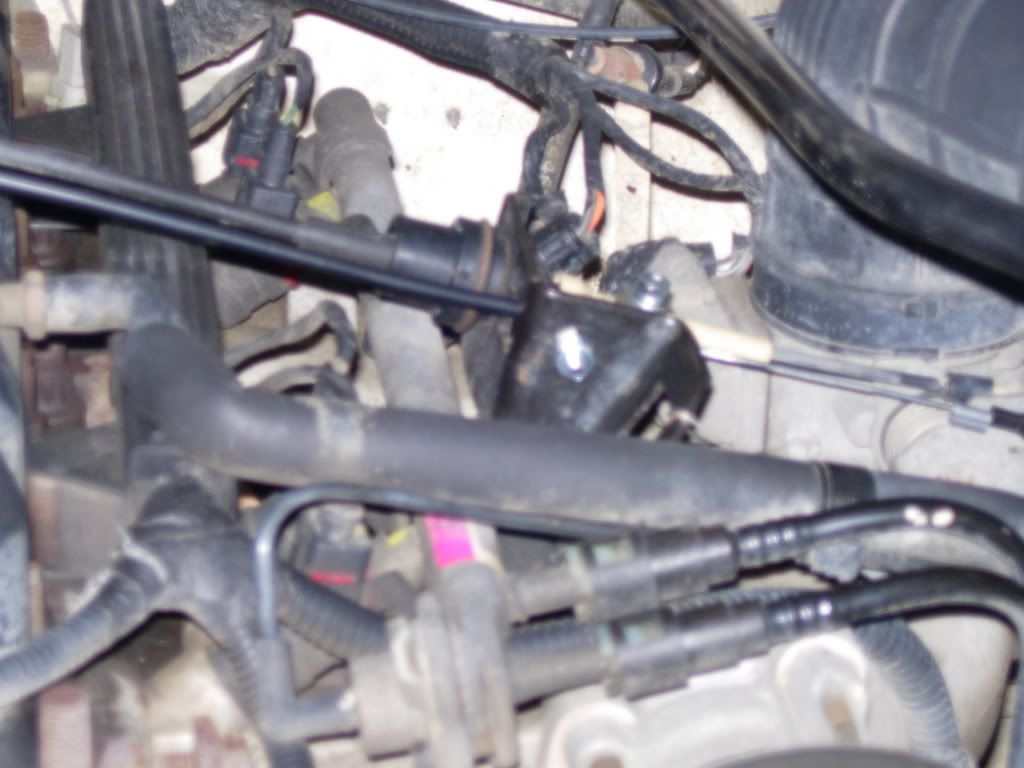 Now instead of wrapping the wiring around the knob opposite of the throttle cable where the cruise control would be and crimping it i stopped by the junk yard and cut a throttle cable on an XJ and used the black plastic end end off of it. I pulled the cable tight and put the crimp on the end of the black piece. This fits right on the knob and will not slip off.
To show you what i mean here is the yj return spring and the end off the xj.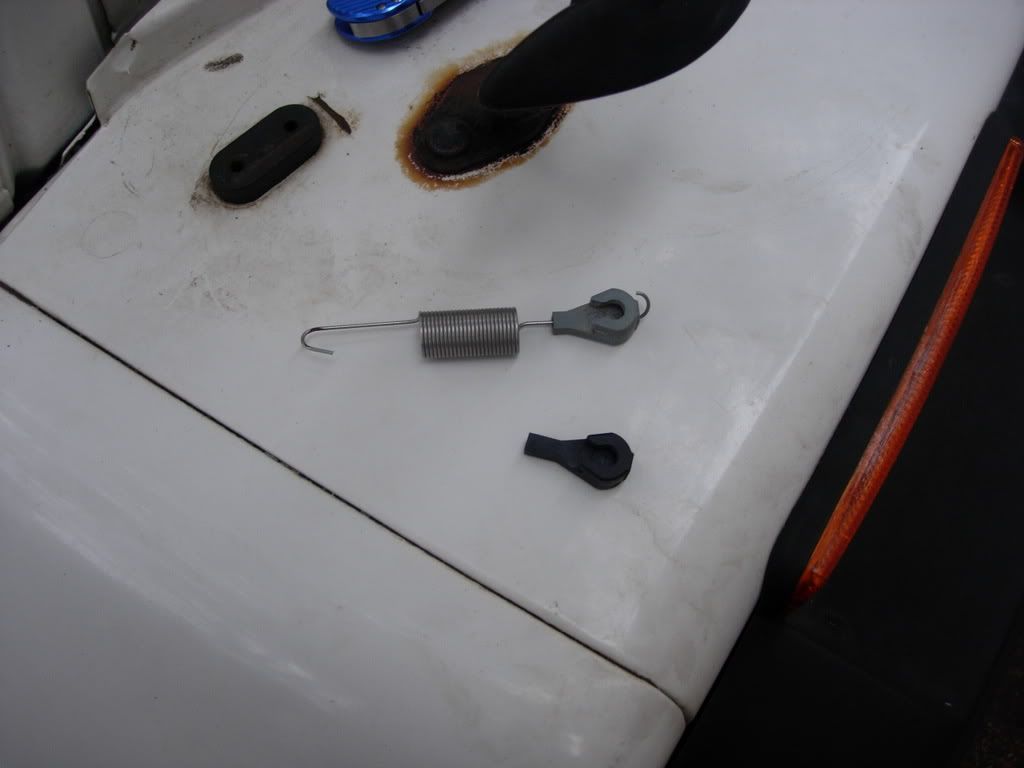 Finished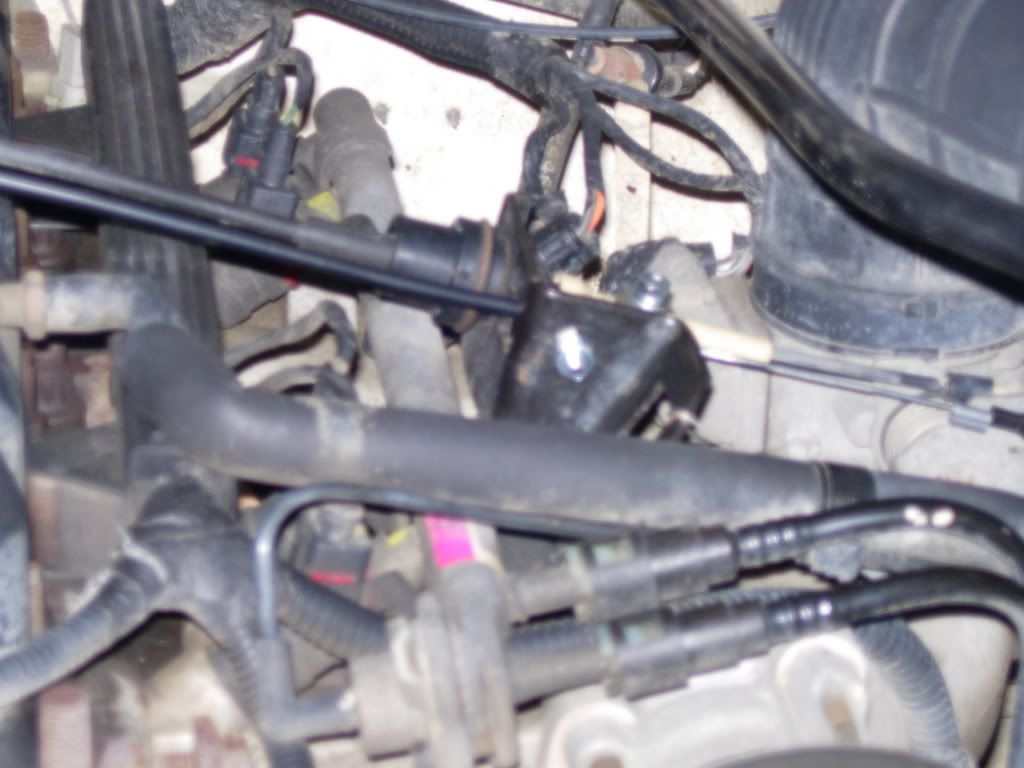 i look at a couple writeups before i did mine and here they are. there are more out there but i used these ones.
http://www.4x4xplor.com/handthrottle.html
http://personalpages.tds.net/~larsonj/HandThrot.htm
http://www.nakedjeep.com/Projects/Ha...hrottle01.html