Alright so I didn't want to post up until I got a chance to look better at the situation but I'm looking for some idea's because I only have a couple left.
I recently just picked up a 95 YJ straight 6, 5 spd. It's pretty much fully mod'd out.
Mod's are : 4 1/2in Pro Comp lift
1" Body Lift
33x13.50x15 Super Swamper TSL's
Front and Rear Aussie Locker's. Full time rear/cable front
Super 88 Rear Axle's and c-clip eliminator
Rear Disc brake conversion
SYE
Drive Shafts are from Driveshaft SHop RI.
When I picked it up I drove it fine down the highway and a few times there after just fine at like 65-70.
After I went out the other day I notice a more noticable wobble in the rear tire when Im driving and now above 55 she shakes like a mofo.
All I have noticed is that I have one broken nut and bolt to bearing holder on axles. Im hoping this is it because only other option's are bad tire and wheel or bent axle.
I will be switching around the rear tire to the front to see if the problem moves or not.
Just wanted to see if anyone knows anything I might not seeing Im new to the game so to speak.
Thanks guys.
This is her anyway on her way to my idea of a wheeling/dd jeep.
Soft Top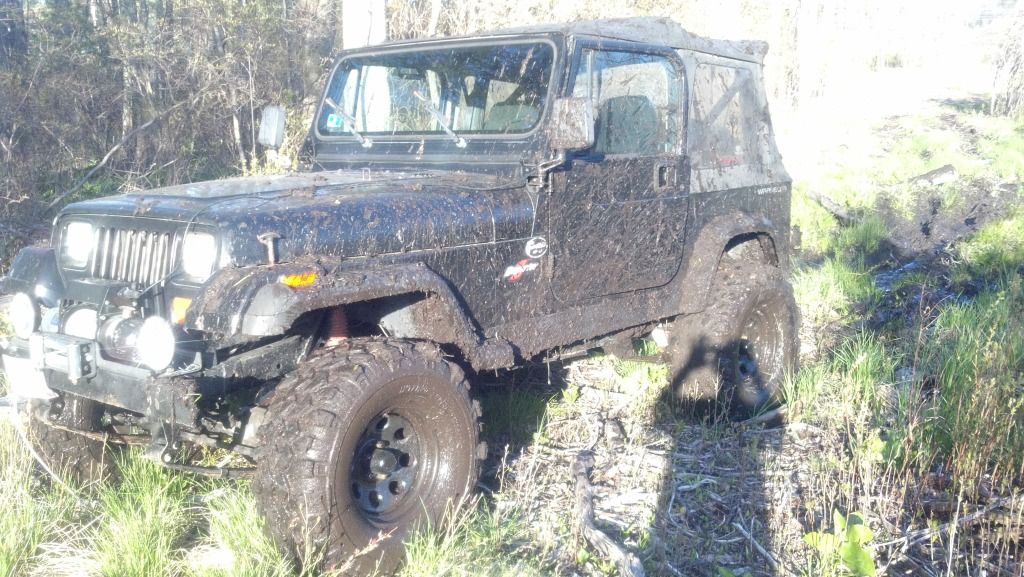 Hard Top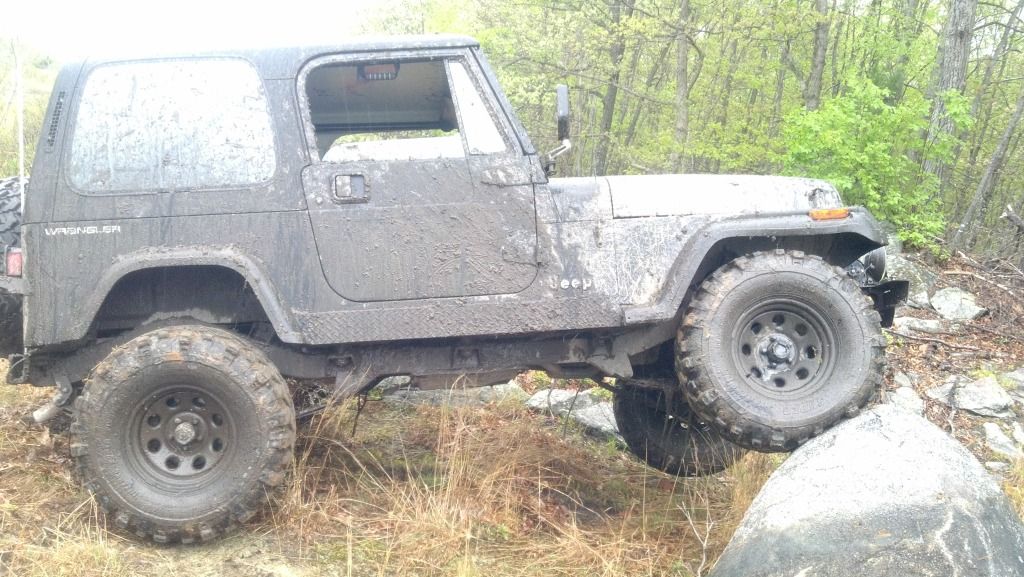 Where I coulda did something...lol