'95 Dual Diaphragm Prop. Valve question...
---
Hi all...
I'm in the process of installing a 1995 YJ DD brake booster/proportioning valve in a CJ5 that I'm building.
Timatoe, on this forum, was kind enough to tell me which lines on this setup go to which wheels on the jeep.
Well, I have another question. The "rear" fitting (closest to the booster) has this cap / plug installed into the threaded hole.
I thought that a brake line installed into all the output holes of the P. valve.
This looks like a factory plug. Could it be that the front brakes were only fed with one line, and used a junction block ("splitter"), like the rear brakes use?
Here are some pics...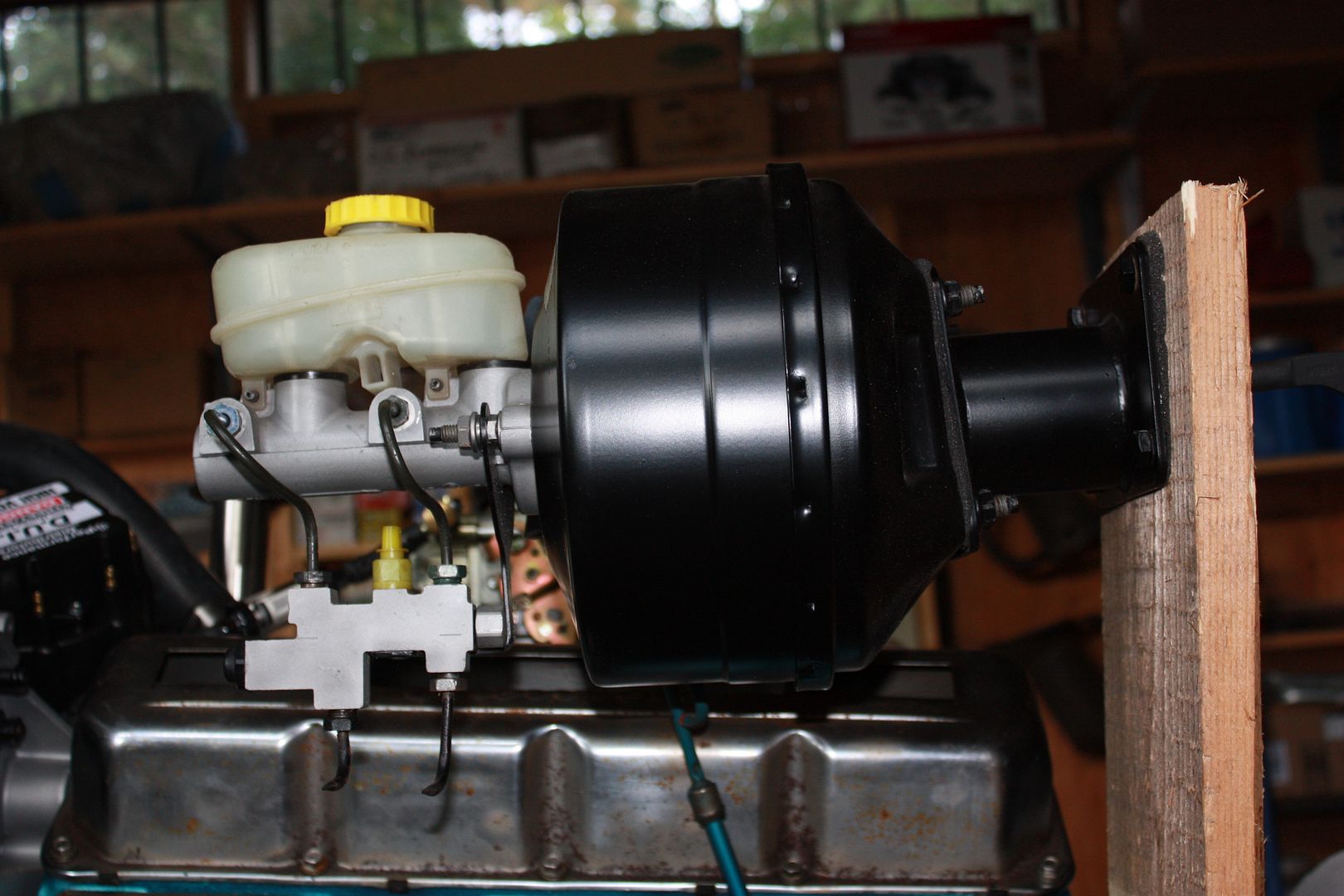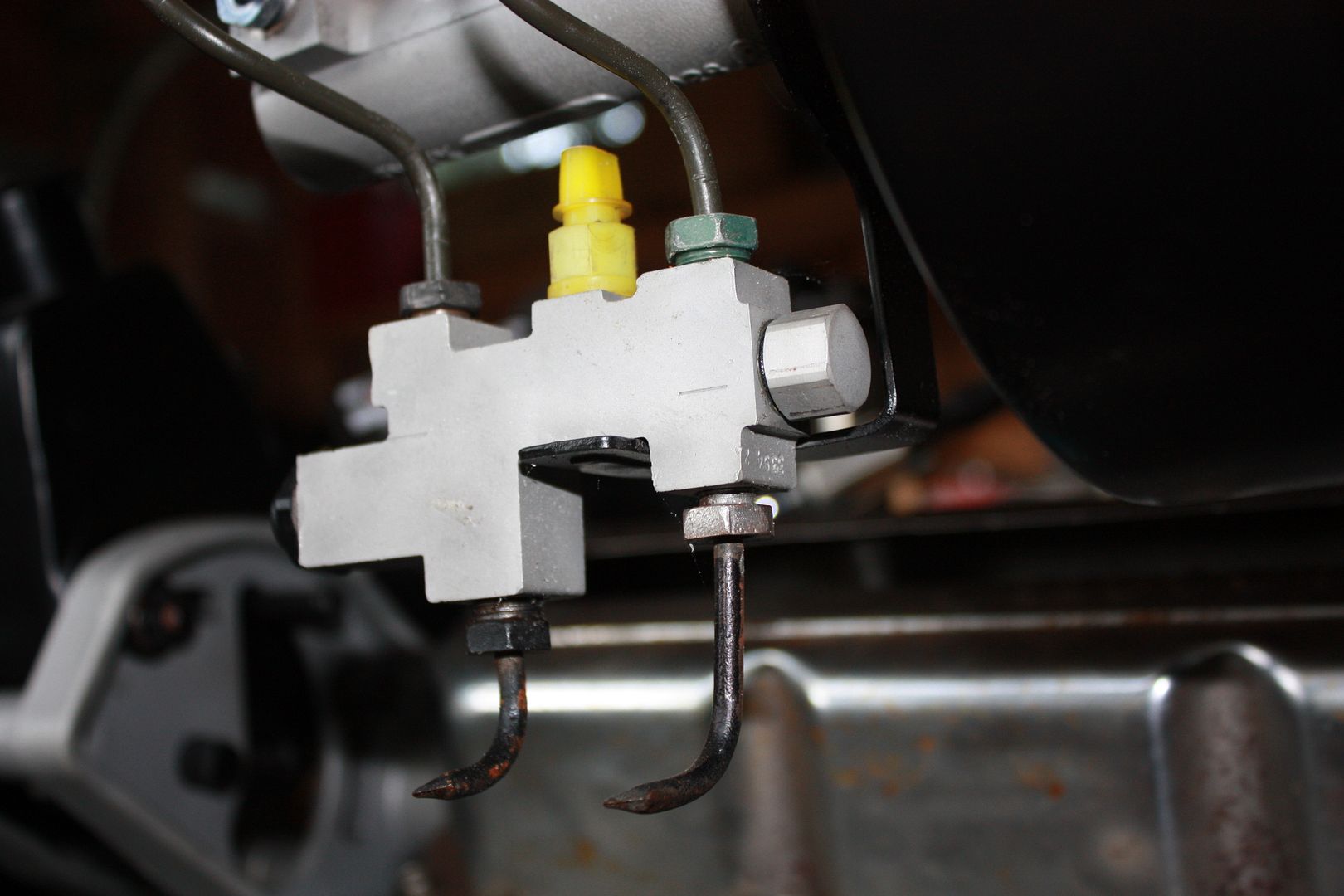 Anybody have any experience with something like this?
Thanks.
Rich
__________________
'79 CJ5, AMC 360, t-18/d20 twin stick, dana 30/amc20(Mosers), Edelbrock Performer intake, Holley 600, ps/pb, DUI HEI, 'glass tub/1pc. tilt nose, 33x12.50 BFG AT's.

There's a fine line between "hobby" and "mental illness".