92 YJ - First Jeep,Build and Blog
---
Hello - After picking up my first Jeep back in March I quickly joined the JeepForum and was immediately inspired by what I saw. So, here is my Jeep story......
92 YJ purchased from the parents of a great friend of mine. This is a one owner Jeep from Florida with 110k to date.
Basically what the Jeep looked like when I purchased her. Although the photo is a few years old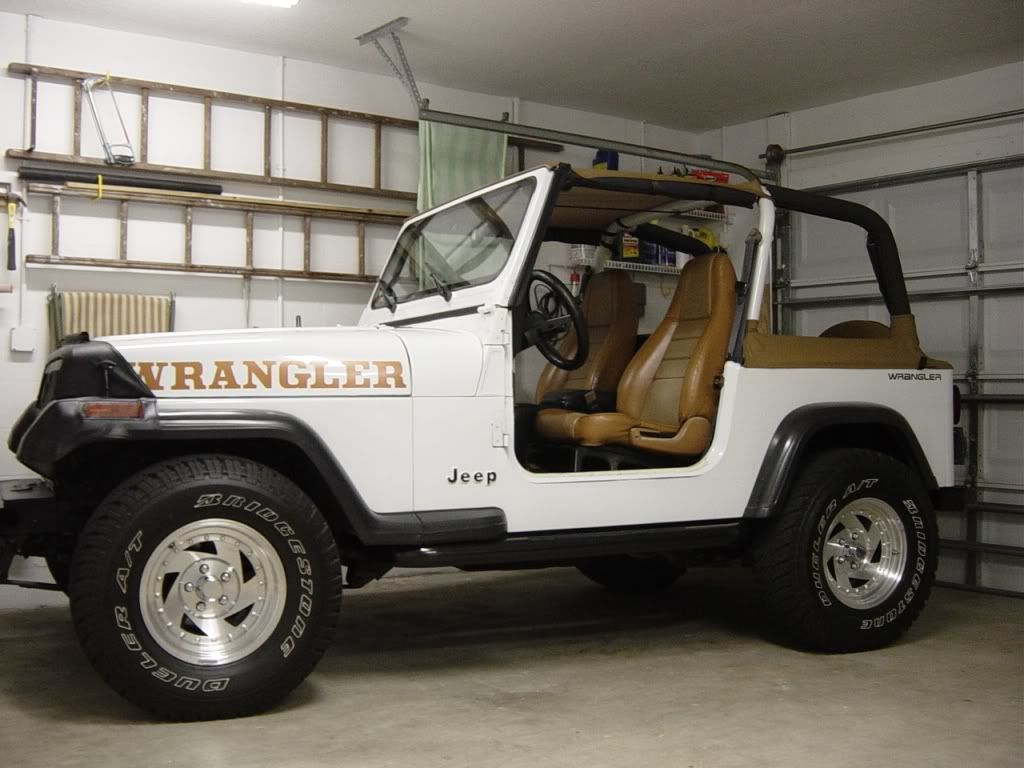 Records from PO, who did the work himself. Notice from Feb 97 to now that only 31k was put on the jeep.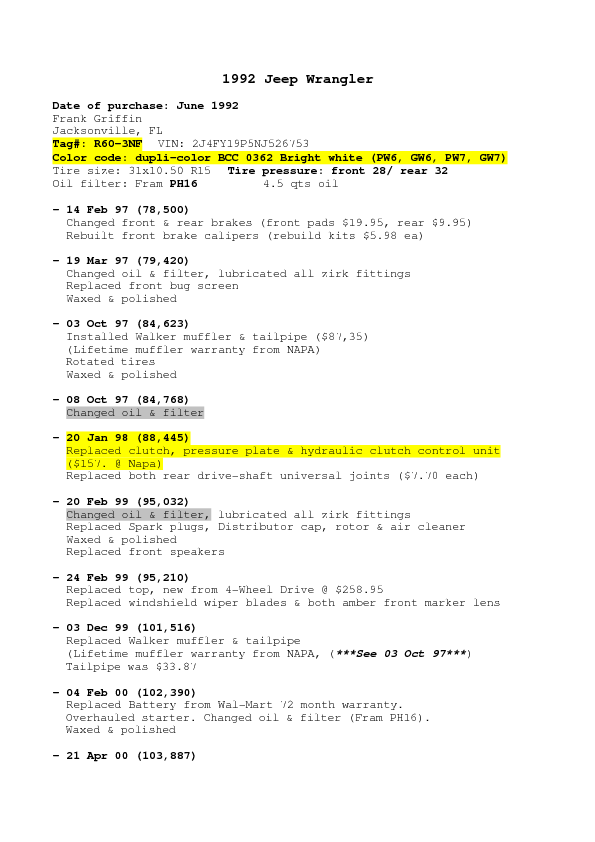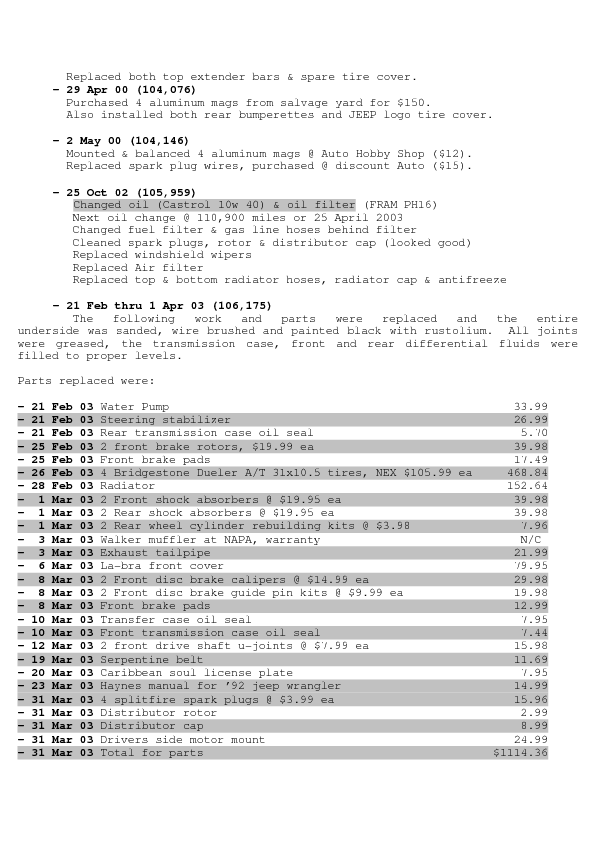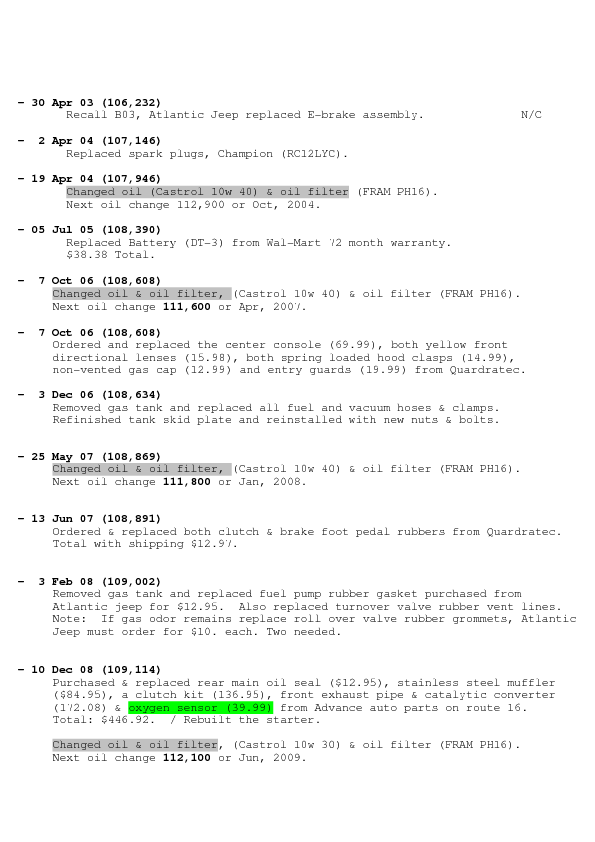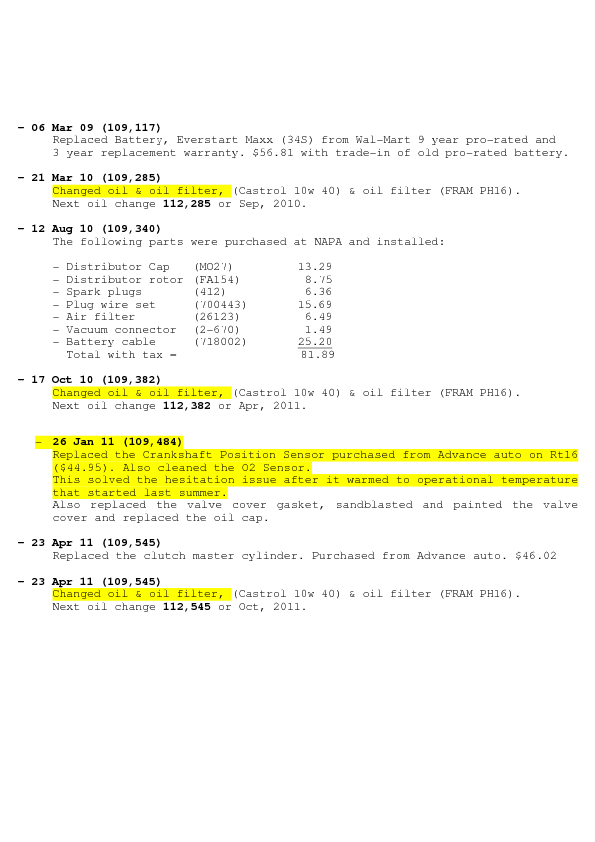 Where my story begins...