Got the rollbars out. I had to drill three of the bolts and I stripped 4 torx bits; Sears ran out of them and is ordering more, so I can exchange the last 2.
I found this underneath the driver's side rollbar...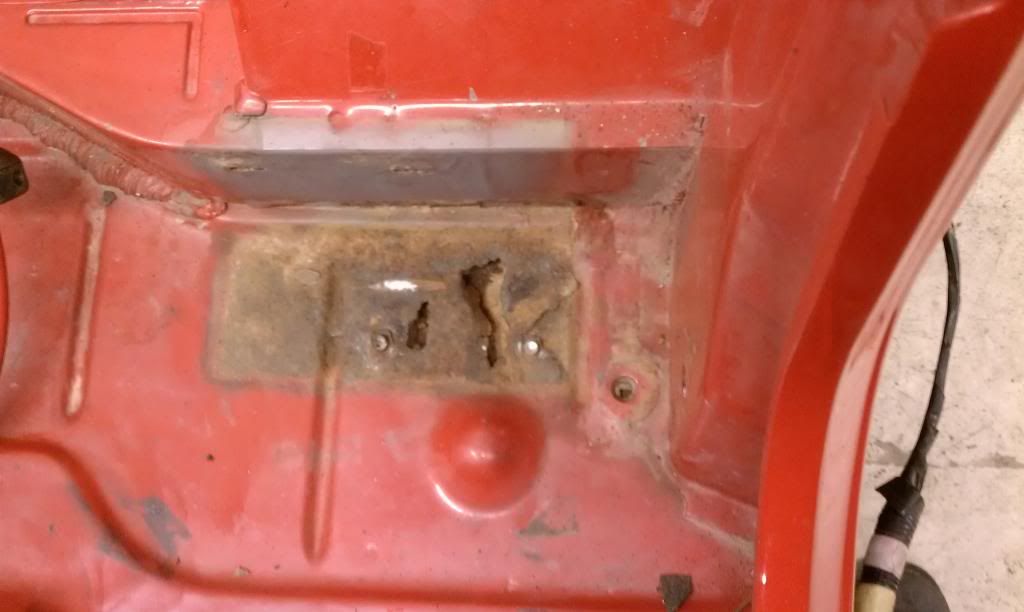 Need to cut and patch this now too.
I am glad I pulled the rollbars instead of just installing Monstaliner over the rollbars.
Hope to weld this up over the weekend. Really want to get this baby back on the road.