Since I have purchased a new windshield frame with good glass I took the opportunity to learn how to remove a windshield using my original windshield frame. It took some doing, but I got the glass out in one piece. I also discovered that this frame may be salvageable. The inside and bottom are prefect. Where the glass sits and around it is rusty for sure, but the steel is solid. I am considering cleaning it up and re-using it, and keeping the one I purchased as a spare for my 89 (which is black so it matches).
The glass was clearly not sealed well the last time I had it replaced and this contributed to the rust. I took some shots of the frame and am interested in opinions...
Here is the front where the rust is...
another shot of the rust...
The inside...
The bottom...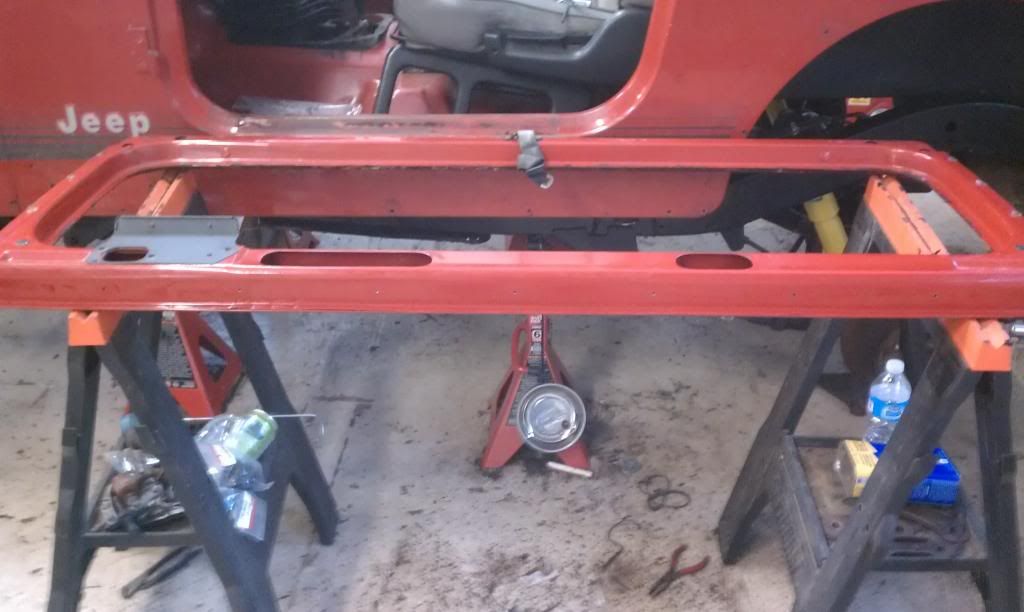 Has anyone had luck re-using a windshield with this amount of rust?
I have a lot of cleanup to do, but it looks doable to me.