Progress is slow, but steady...
After describing my transmission housing cracks to MeanMax I pursued a new/used transmission. I found a 94 w/110k miles on it and an NP231 w/SYE for $300.00. This transmission has an external slave, so I need to purchase one of those now.
I also need to find a buyer for my brand new internal slave and a used internal slave in good condition.
My OME springs have arrived and I am itching to put everything back together.
I just finished painting the frame, axle housings, GTSP, and transmission skid plate w/POR15. I have to apply the self-etching POR15 primer and then the POR15 Chassis black. Once that is done I can start re-assembly.
Here are some shots of the POR15 coat:
axles
frame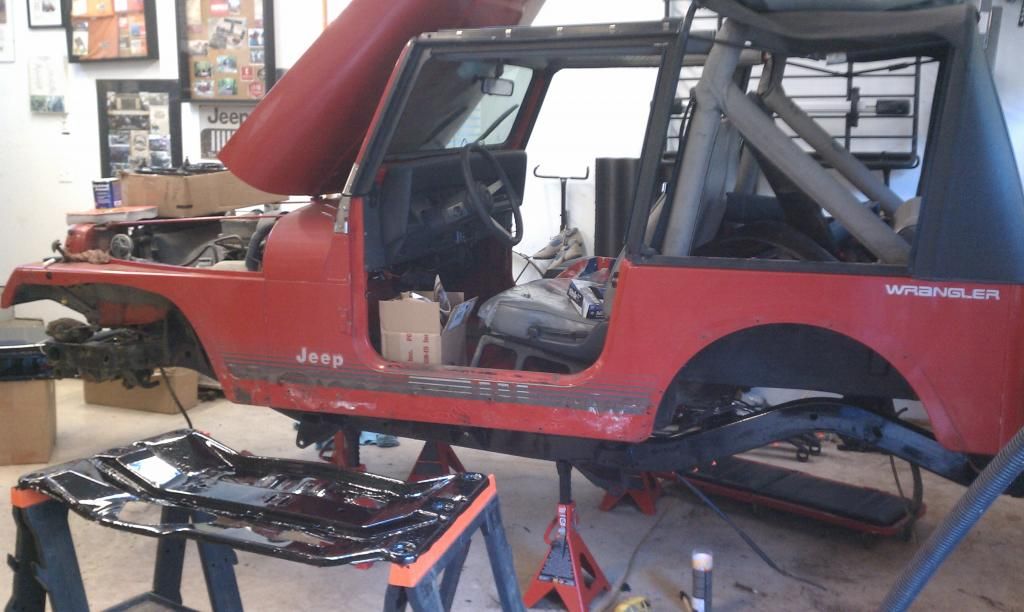 Skid plate
Gas Tank Skid Plate
Hoping to make some headway over the Christmas holiday...