Registered User
Join Date: Jul 2005
Posts: 202
91 TF999 swap to 2000 32RH ?s
---
OK, so I just need a little clarity before I waste too much time. I have a 91 YJ with a TF999 that the converter, pump and seals are going bad etc.....
I plan on rebuilding mine with a few upgrades, but I want to swap in a used good condition tranny for the time while I build mine. I can get a 2000 TJ 32RH for very cheap and just want to clarify what it will need.
The newer tranny has a lock up converter, and i stat the only real differences? My TF999 has the CPS mounted on the bell housing on the driver side top and the standard neutral safety/reverse switch. Do I just need to wire a switch for the lock up converter and everything else stays the same? I am assuming the input shaft for the lock up converter is different than my non lock up so it will have to stay as a lock up. What are the down sides of wiring the lock up to a toggle switch? Can I mainly just use that as overdrive type of situation at sustained high speeds on the highway and leave it unlocked around town with no major wear on the tranny?
I am just looking for a quick swap since time is at a premium these days and pan on building my tranny when time permits....so thanks for the help.
I am looking for a good write up on wiring up the converter is you know of any.
FYI, it's all feeding to a built dana 300, so I know I am needing to get the speed sensor to hook my cable for the speedo to start working too......
The specimen for visual reference now that the wife has OK'd me to keep it even 3 little kids knowing they will never all fit in there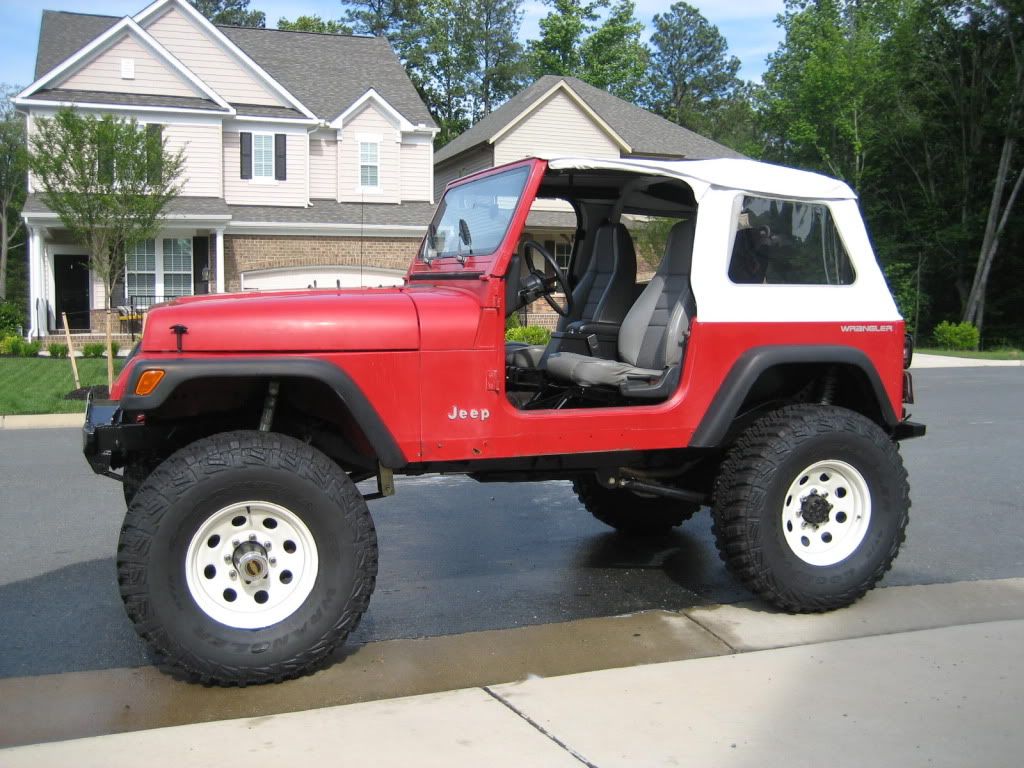 Bump.....anyone know if you even have to wire up the converter to have it just operate like the older tf999?
Registered User
Join Date: Dec 2006
Posts: 5,438
switching to electronically controlled transmissions often presents issues (as well as, I understand, the lockup was the biggest potential problem spot in those transmissions.)
I'd look at Stu Olsen's site (
http://www.stu-offroad.com/index.asp
). He discusses several different auto swaps, and you may get some helpful info even if it's not exactly one he has covered.
---
My toys
'89 Wrangler YJ
'47 CJ2-A

wife's toys
97 Grand Cherokee (ZJ)
87 MB 560SL roadster
Yeah, I've read over STu's info...and as I understand, the 32RH an the TF999 are both hydraulically controlled with the only difference being the 32rh had the lock up converter that is controlled by a relay in the valve body. I am curious if the lock up converter is not wired if it will act as an older tf999 with no lock up???
Currently Active Users Viewing This Thread: 1

(0 members and 1 guests)
Posting Rules

You may post new threads

You may post replies

You may not post attachments

You may not edit your posts

---

HTML code is Off

---