after having my jeep for a year i am just now making a build thread, ill add the pictures i have but i have done alot more than i have photos of
some info about me, im now 18 this jeep is my first vehicle and all the work was and still is a learning experience with my money from my part time job. i was 17 when i bought the jeep and on a very tight budget
to start i found my jeep on craigslist just after i gave up looking. i bought it from a guy about an hour away for $1700. when i got it it ran like crap, had 175k miles and i didnt know anything about engines, heck ill even admit i didnt know what a spark plug was, but that was soon to change
first day i brought her home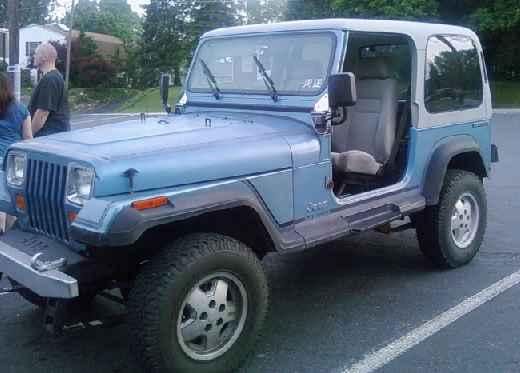 first day i had the doors off, they were a PITA the first time
the first thing i did when i brought it home was change all the plugs/ wires and distributer cap now remember when i started i went into this tune up i still didnt know anything.
after this tune up it still barley ran so i began studying with my chiltons manual. i read the thing front to back many times and still wasn't too confidant.
jeepforum
was probably the biggest help i could ask for and i want to say thank you to all you guys in here.
after this tune up i began tackling some rust ( noting major)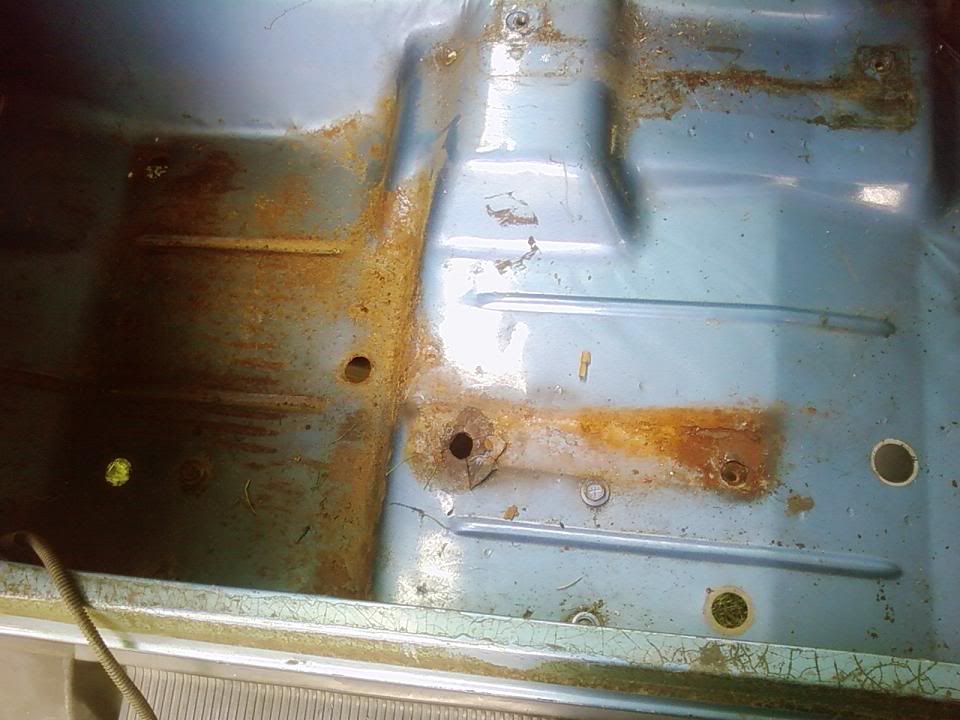 floor board rust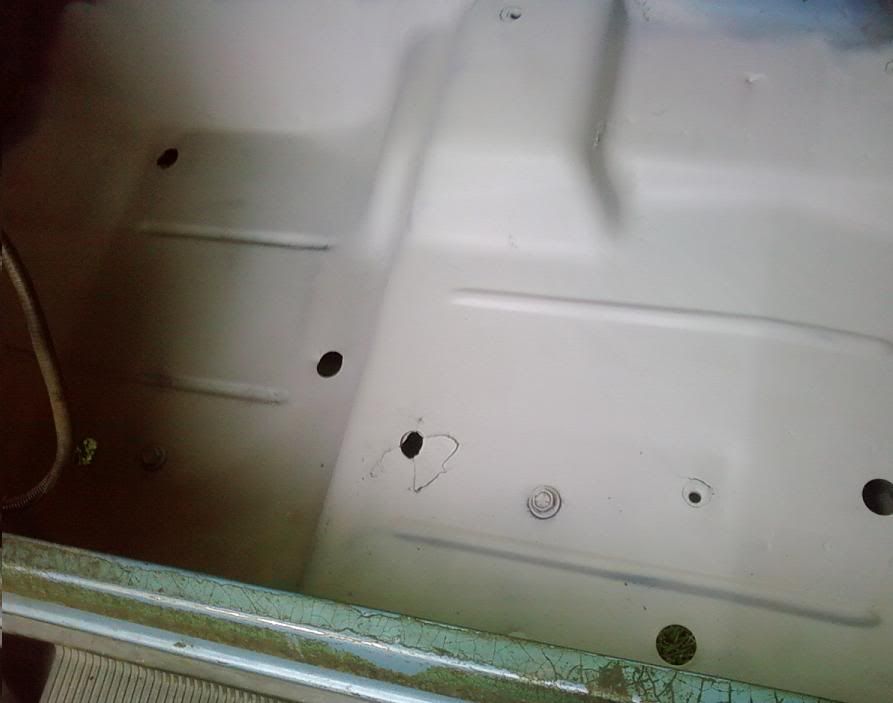 after primer
some rattle can finish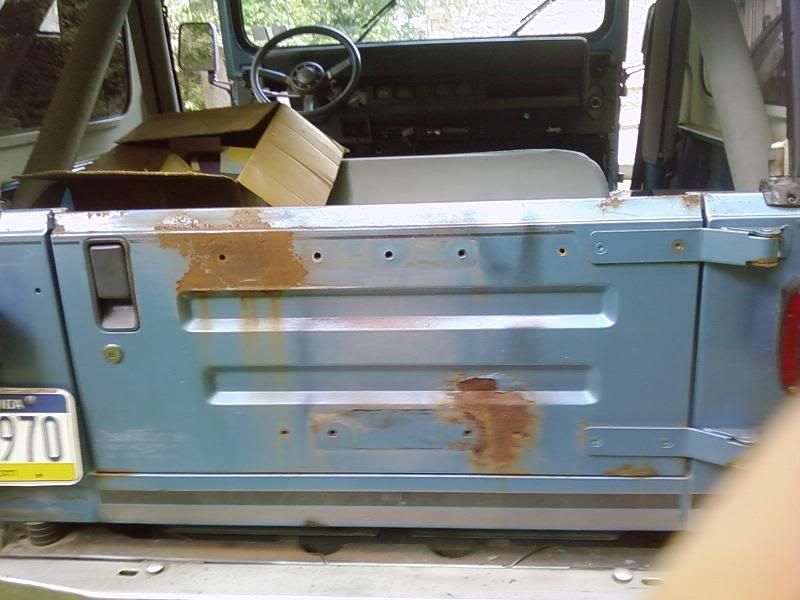 slight tailgate rust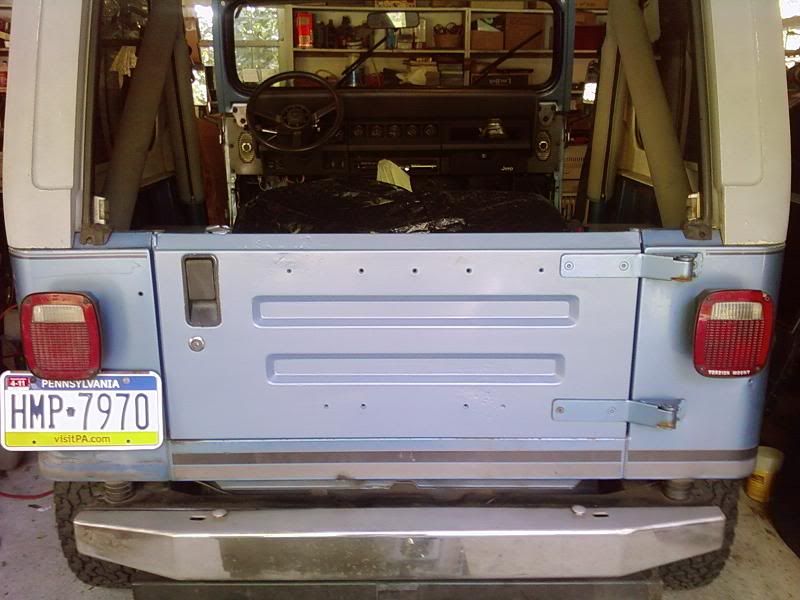 all better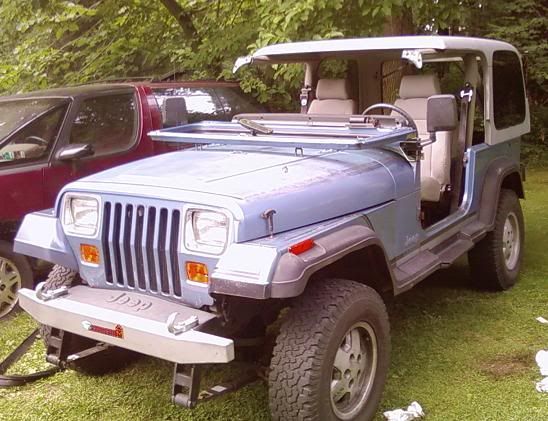 at some point i changed the cowl seal and happened to take a picture
now thost pictures were all from May - July of last year, i lost most the pictures i had from July- January because my bedroom burnt down and my computer was in there. i had to have atleast 50 pictures on there of progress.
ill add pictures of my room after the fire later, they are on my dads laptop.
by october of 2010 i had my jeep running like a dream. i did the nutter bypass first, then i put the pre- smog distributer for an 82 cj in. after that i read up on the tfi ignition and did that with the ford coil and ford cap+wires.
i also found a tag saying my engine was rebuilt in 2001, went back to my tittle search and it turns out the jeep was off the road for a few years at that point and was only 40k miles ago
more recently i replaced my entire exhaust because the old was originall and completely rotted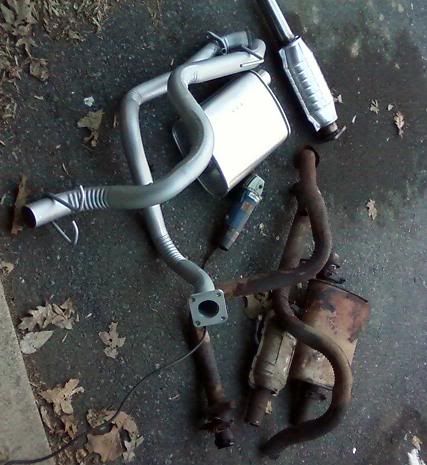 old vs new pic
the exhaust is a magnaflow cat with a dynomax muffler and stock size pipes.
before installing i painted all the components in some VHT silver paint (wich is holding up very well)
i recently replaced the ball joints on the right side.
about a month ago i noticed some leaking from the power steering box, then maybe 2 weeks ago i was loosing about a quart every 2 hours. so i spent my paycheck on a rebuilt power steering box tried to put it on and broke the pitman arm puller. so i got a new pitman arm and tierod end form quadtrack and cut off the old pitman arm. to my luck they sent me a dropped one instead of stock
cutting the old one off was so much easier than trying to pull it off.
im sure im leaving out a lot of stuff but heres some more pictures: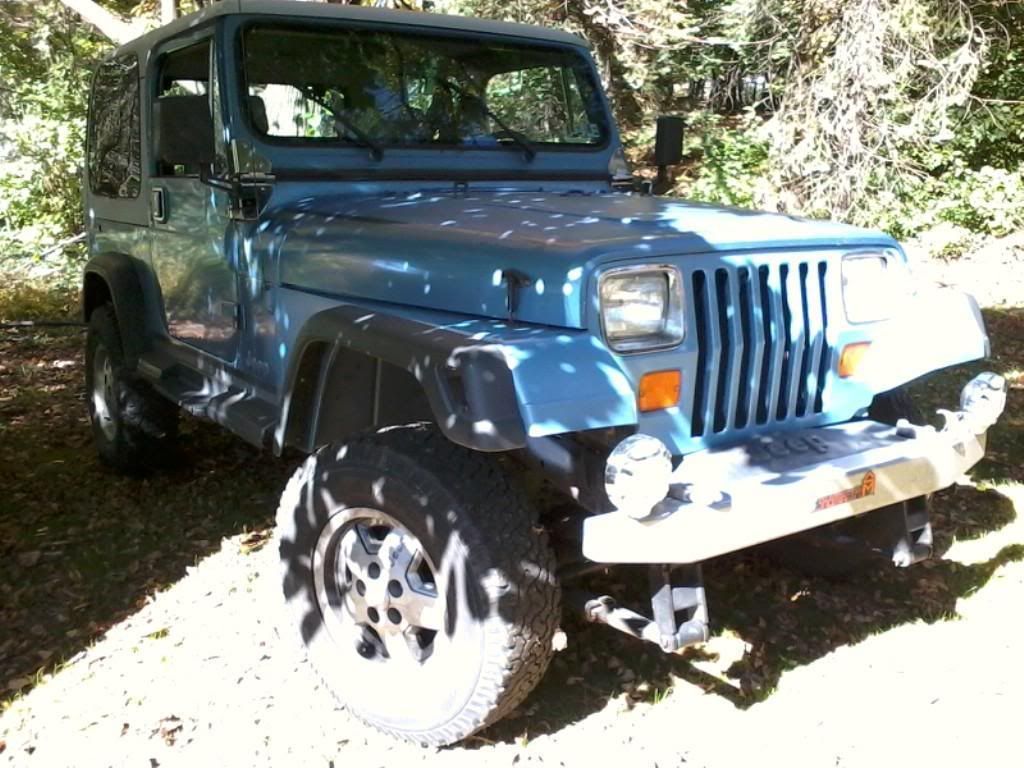 these 2 were in fall 2010 somtime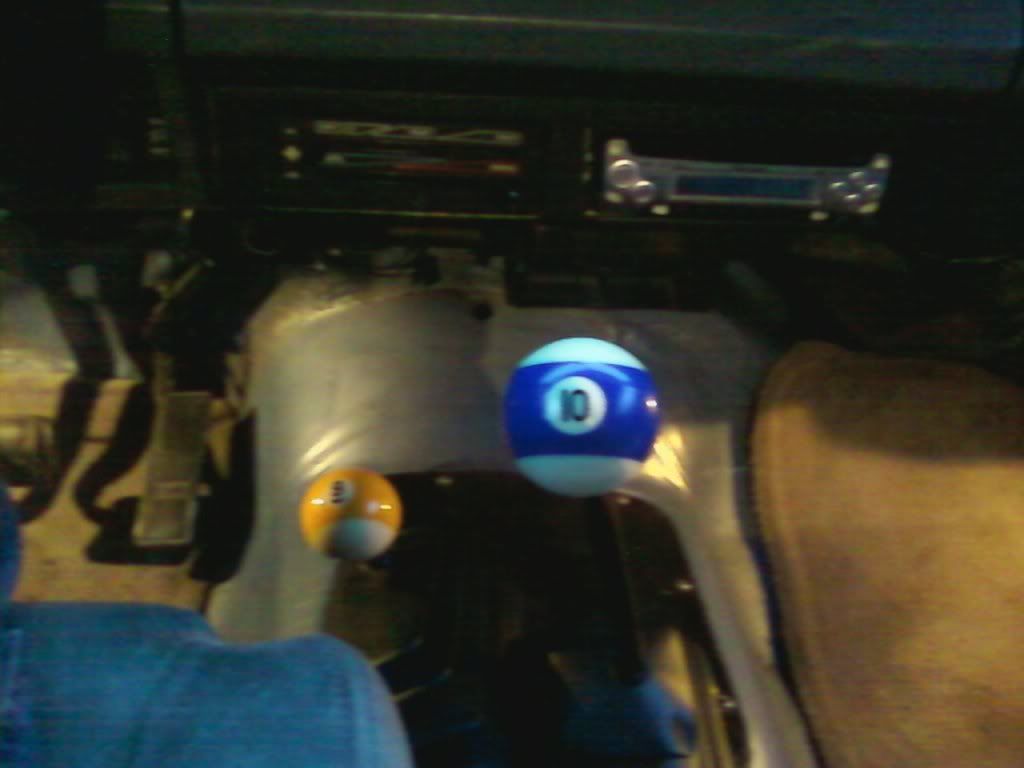 added some poolball shift knobs after the top broke off my stock one
some more recent ones sorry about the horrible cell phone quality on some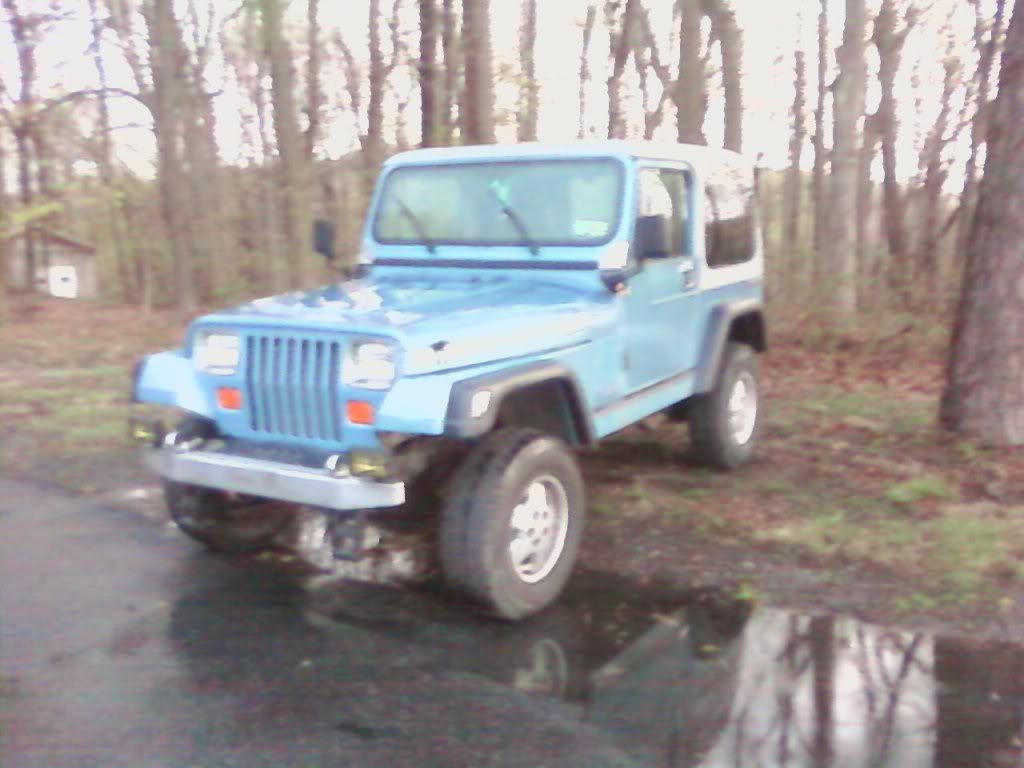 i had to add the yellow foglights because for some reason i decided to go through the car wash one day and it broke off my round ones
well thats about it for now, ill keep it up to date for now on