Quote:
Originally Posted by
88blkyj
and I for sure need the banfo fittings i posted above? I cant just run hard brake line into the calipers?
Regardless, you'll need flex lines right at the calipers. The calipers "float" on the mounts as the pads wear. Flex lines at the calipers are a must.
There is no "only one way" to do it. Here's how I did it, choose your favorite way of doing it.
I just installed an 8.8 in the wife's SOA '93 YJ last week. I used the stock YJ flex line & junction block and mounted it to the axle with the original YJ bolt/vent line fitting. I used a 12" inch long 3/16" hard line on the left & a 40" long 3/16" line on the right & attached them to the calipers using 2 right side Ford 8.8 flex lines. I drilled a hole & welded some nuts to the backside of a section of angle iron for flex line mounting points which were welded to the spring perches.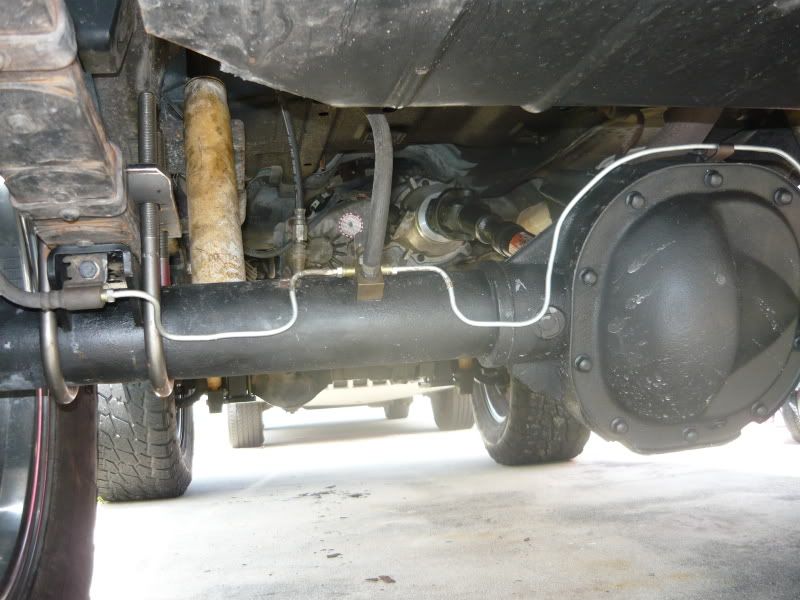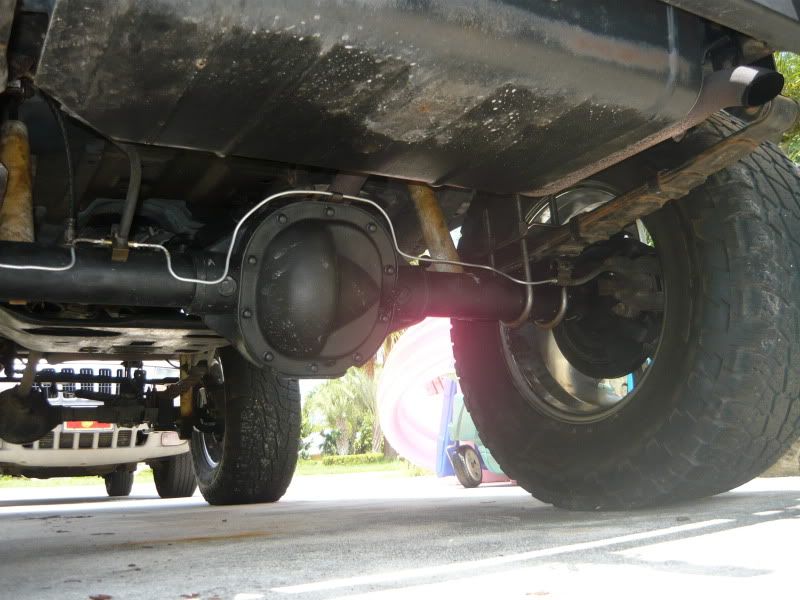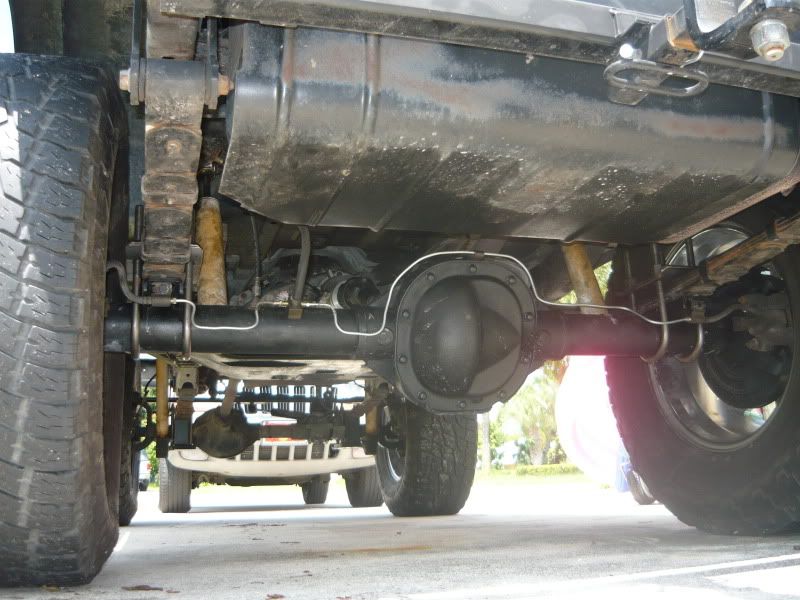 Max