best pic I have. You can see the bracket is cut just to the rear of the header and I flipped the cut off part and welded it so I could bolt it in a different place. Also had to get rid of the stock plastic bushing that holds the end of the shift rod because it was melting.
You can't see it here but I have a pretty strong spring pushing the rod against the brass fitting.
I think I may have had to reposition the bell crank as well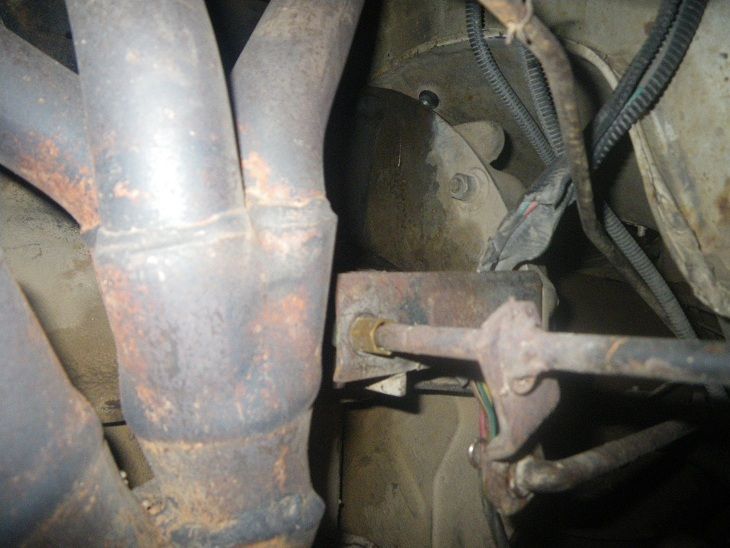 Actually, found a pic with the spring.