Thanks for that i will look into it might just help.
Quote:
Originally Posted by
Que89YJ
You need to post up to your thread here lbsickboy.



If it is all setup correctly and not turning over the first thing to try is to see if you can turn it over by jumpering the starter relay. Look in the PDC. On the starter relay jumper pins 30 to 87 with a short section of wire and the starter should turn over just like you are turning the key. Post back what happens. The AW4 is an automatic trans and has a nuetral saftey switch that must be wired in or bypassed for the ecu to allow it to start. The other issue could be the security disable.
Its not even hooked up yet, ive bean so busy trying to sifer all the circuits out the fsm,. and have bean posting up on this thread,
http://www.jeepforum.com/forum/f11/p...rness-1502423/
because Varnish had the OBD2 set up in his cj and happened to have a thread on the obd2 system, well i should say questions about it.
anyway i started posting there with all my info on what i have done up to now.
so like you asked post op to my thread. sorry i didn't do that early-er
97 xj obd2 system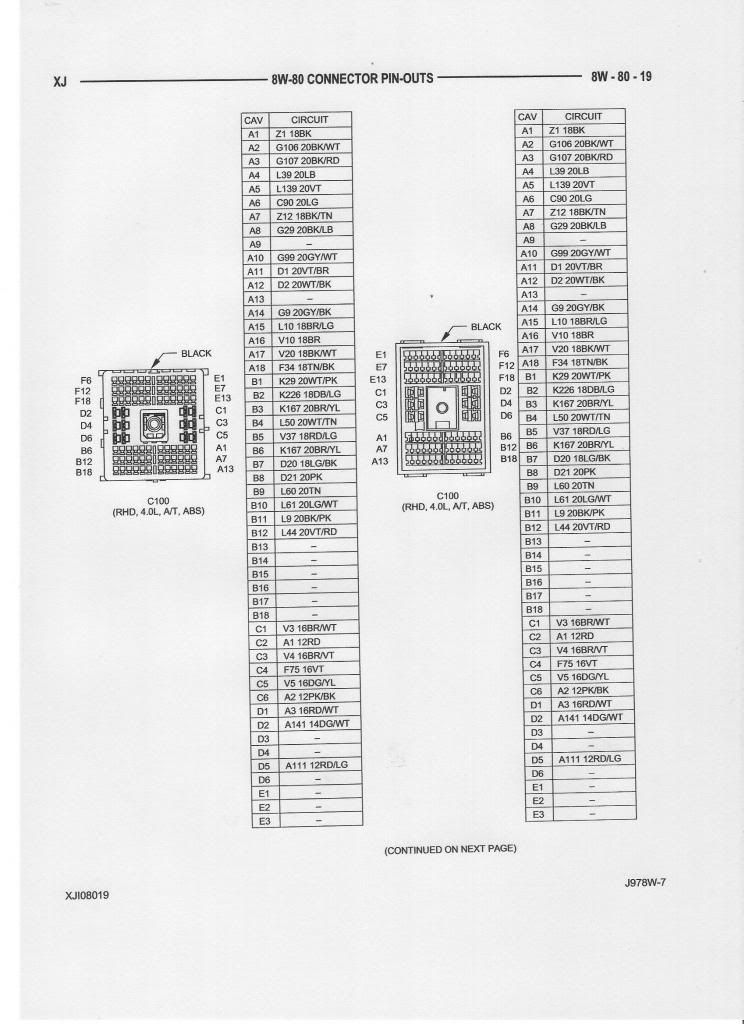 This is what all my wires are circuit first and then functions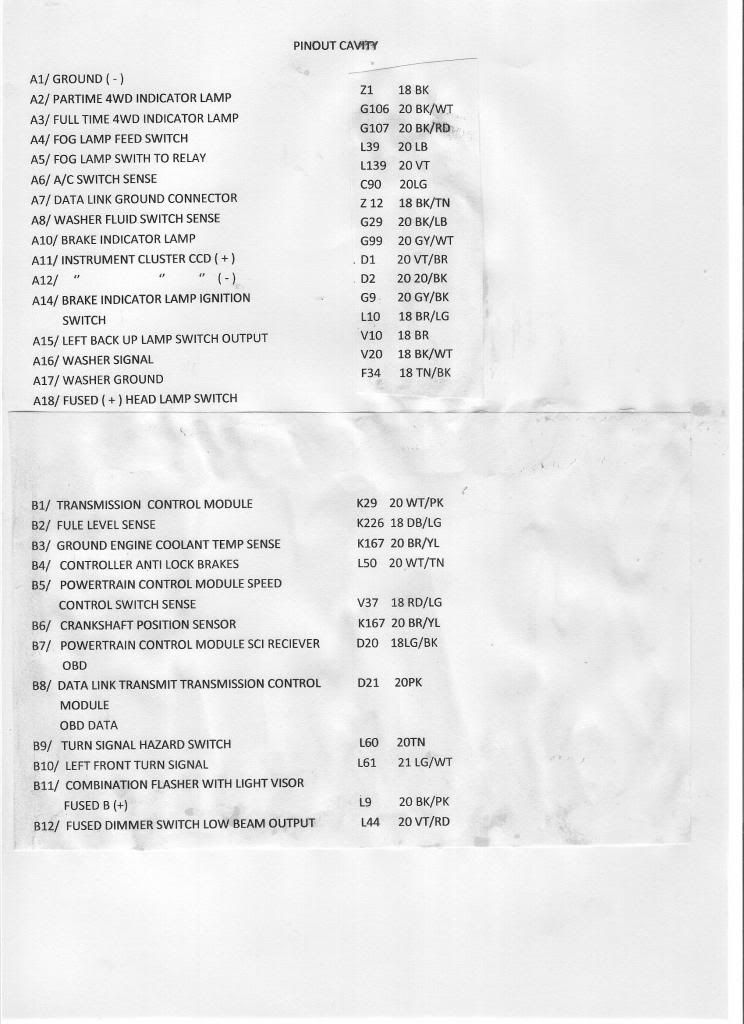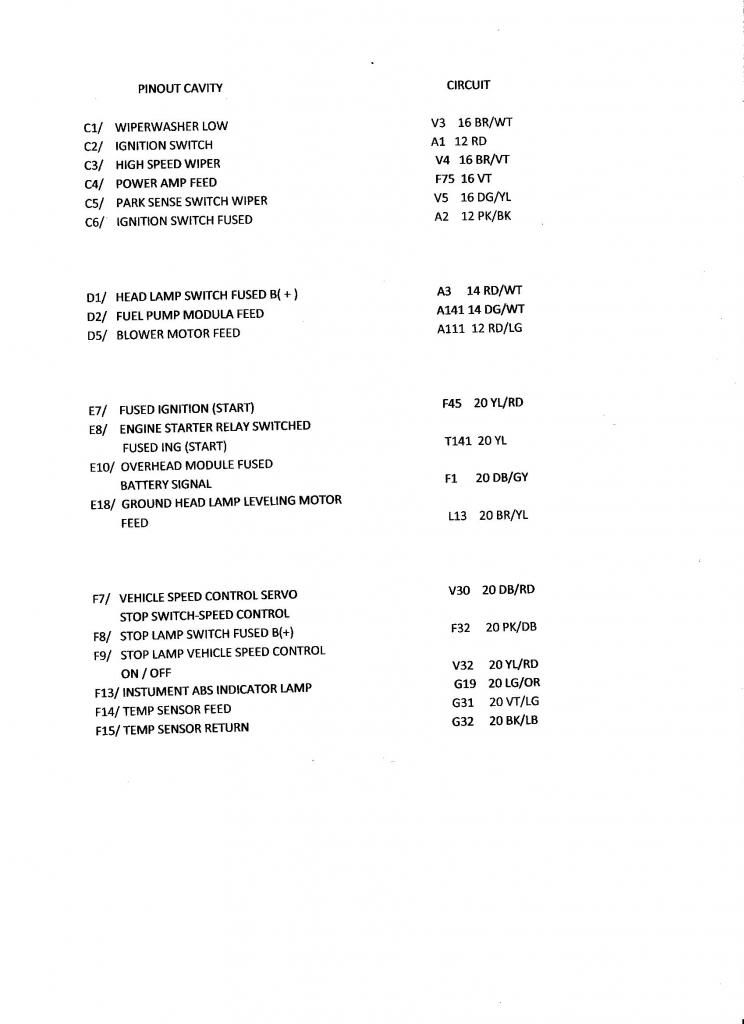 .
This is what i have left over of what i think is needed to hook this baby up,
(note) V6 is a wire that is also connected to the engine bay wire harness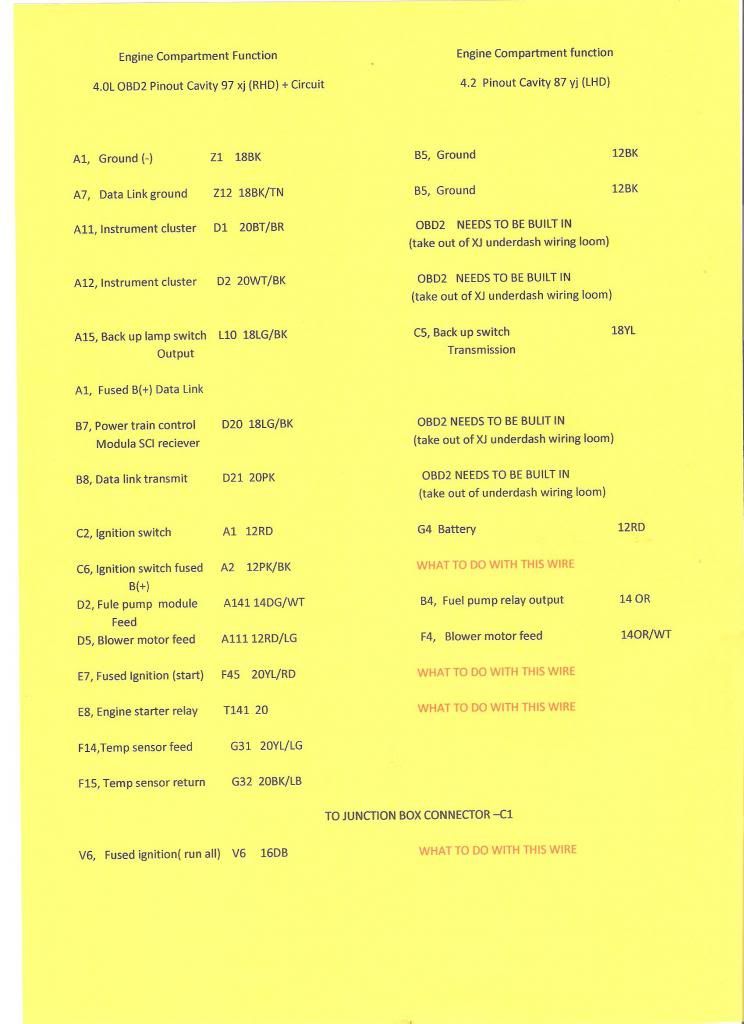 Then I've also got these 2 connectors that go to the junction box C1 & C2
Will i be needing any of these wires, they are attached to the engine pay wiring harness?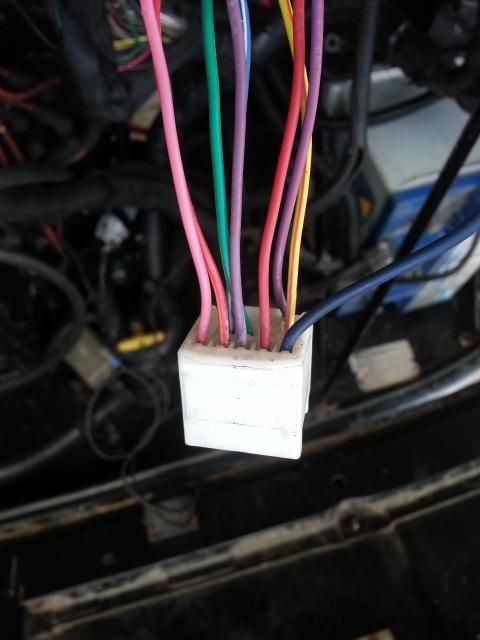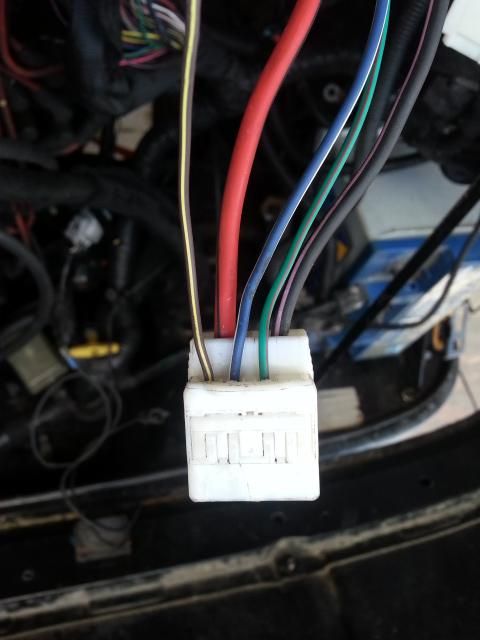 The junction box with the connectors in place. but junction box im dont want to use it.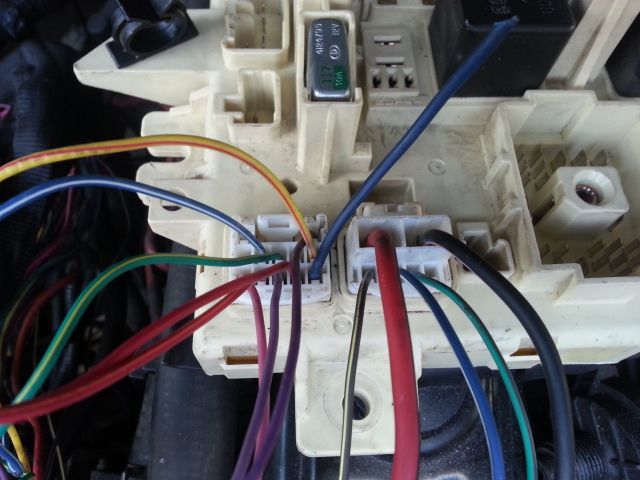 The junction box circuit with function
C4 Connector from underdash harness to junction box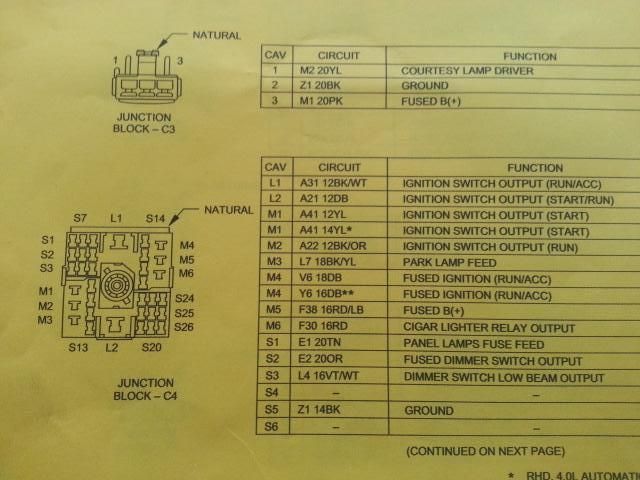 JEEP YJ 87 Bulkhead connector.
i just hope some one can help me uit here please