Registered User
Join Date: Oct 2009
Location: Blossburg
Posts: 334
suscribe lol... let us know what ya decide and ho it comes out... btw has anyone used the 47 v8 out of a dakota in a yj?
---
1995 XJ - Totaled
1998 XJ - Totaled
1994 YJ - Sold
1998 zJ - Current
Registered User
Join Date: May 2008
Location: New York
Posts: 709
Quote:
have a 318(out of a 78 dodge pick up) in my 87 yj thats bolted to the tf999 and stock transfer case dont know if theres any adapters cause i didnt do the swap. but it looks like its just bolted right to the tranny. Ill probably find out when i pull the engine to freshen it up a bit. definatly has good power though even though its just a 2 barrel carb, was looking around for a intake and 4 barrel to swap it out but money is very limited seeing how im planning on rebuilding the rear end or doing an axle swap.
It looks like its the stock radiator but i dont know if they came in 3 row but its cooling exept for the fact that it leaks. bottem casting on rad needs to be moved to the other side of the radiator though.
Have you found out if there are any adaptors between your 318 and your
tf999? do you have any pics? of the engine bay as well as the underside of the jeep where the motor and tranny mate up?
Thanks
Mark
---

To view links or images in signatures your post count must be 10 or greater. You currently have 0 posts.

Registered User
Join Date: May 2006
Location: fond du lac, WI
Posts: 1,217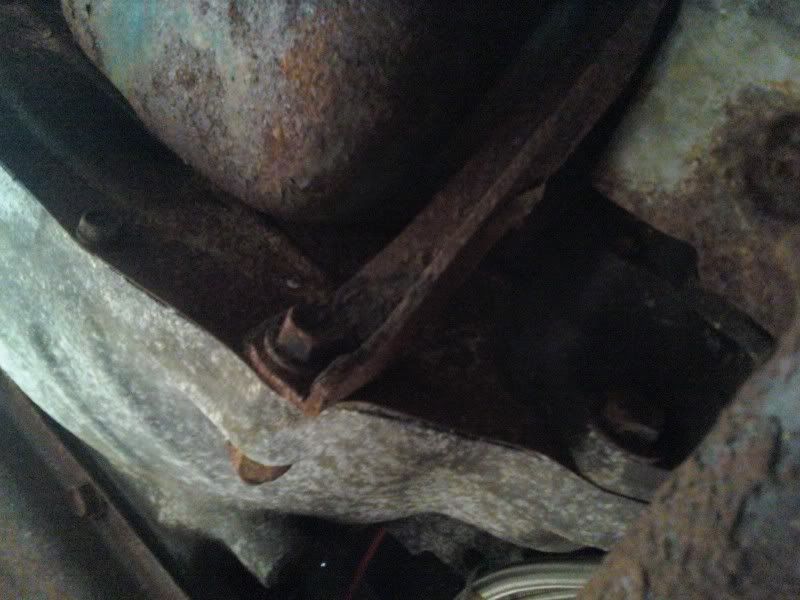 heres the best shot i could do with my cell phone and ina dark garage. starter is on the right oil pan is on the top left. ill get some good pics when i get it on a lift and my digital camera.
Registered User
Join Date: Oct 2008
Location: Seabeck
Posts: 53
Quote:
Um, this isnt anything to even be concerned with. All dodge autos had drivers side drop t-cases, even the 1941 WC21(weapons carrier half ton) my boss owns lol!
my '76 dodge w100 powerwagon has a 318, 727 with a passenger side drop t-case fyi
Currently Active Users Viewing This Thread: 1

(0 members and 1 guests)
Posting Rules

You may post new threads

You may post replies

You may not post attachments

You may not edit your posts

---

HTML code is Off

---