Thanks for all the support and kind words.
To Nick for coordinating the YJOTM/Y contest and Keith for hosting JF.
It is truly a honor and privilege to be supported by the JF membership. Thank You very much.
Without the help of the many contributors to JF the building of my junk would not have been as successful. Truly a talented group of folks and friends.
This YJ is a labor of love and I try to maintain, upgrade and modify it on almost a daily basis. Even if that means something as simple as a bottle of oil that day.
It is also an evolving project. At this time the entertainment system and navigation equipment is being upgraded.
Future plans include upgrading the rear axle to a TruHi9 center with an aftermarket 9 inch axle housing. Raceline 17 inch beadlocks and Black Magic brakes.
Nick, you asked for a dirty picture
Have to be honest and say I do not have many. A hard drive crash wiped out most all the pictures I had of any action shots. In defense I can offer up the trailer and the tow rig pictured in the background with the trailer pictures posted above.
Did find this one
Here is another with the CC`s mounted up. Poser shot.
Stroker, OBA, Hydroboost etc. Since this picture was taken the entire YJ has been rewired from front to back. The rat`s nest at the battery is cleaned up and an aux. power supply added in.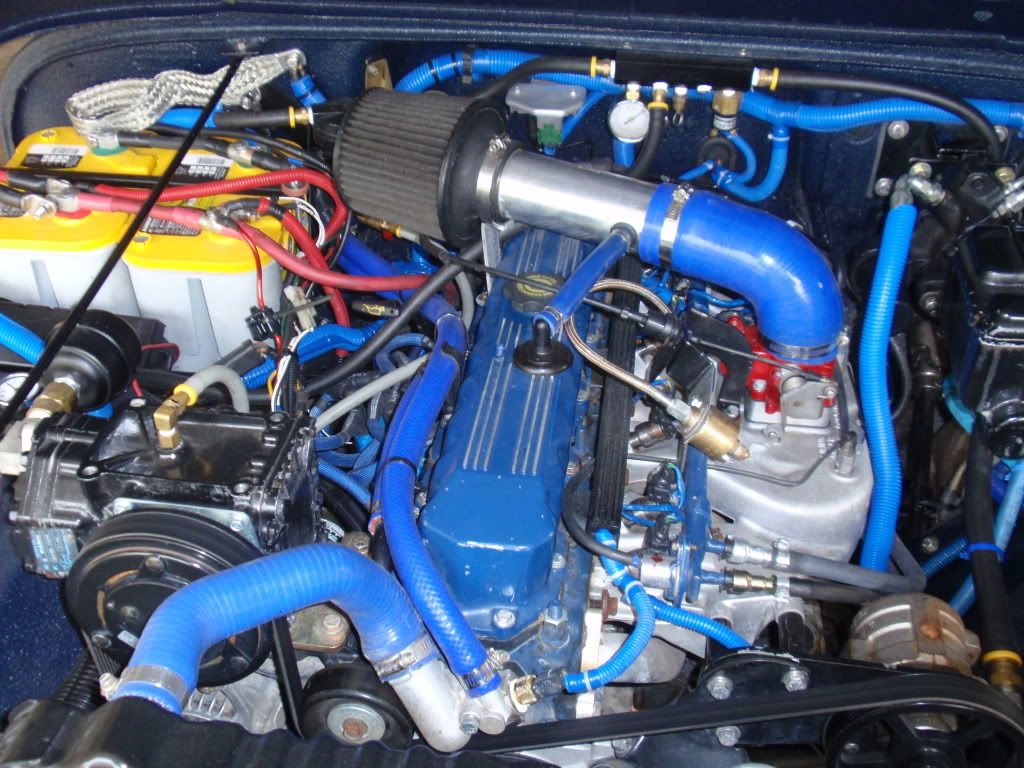 Our family uses the YJ for many activity's. Be it wheeling in the Midwest, camping trips to shuttling my daughters to soccer games.
The trailer pictured above has gone through a great deal of transformation. Different wheels, lighting, on board power, refrigeration and a complete overhead canopy. Like to think it supplements the looks and function of the YJ.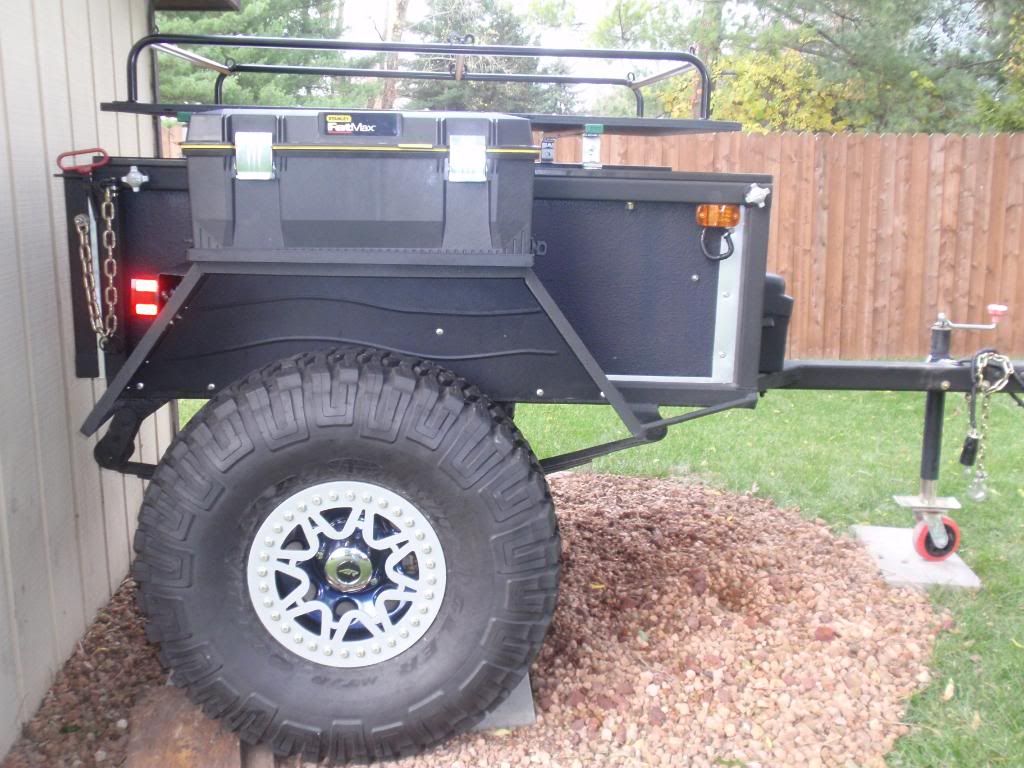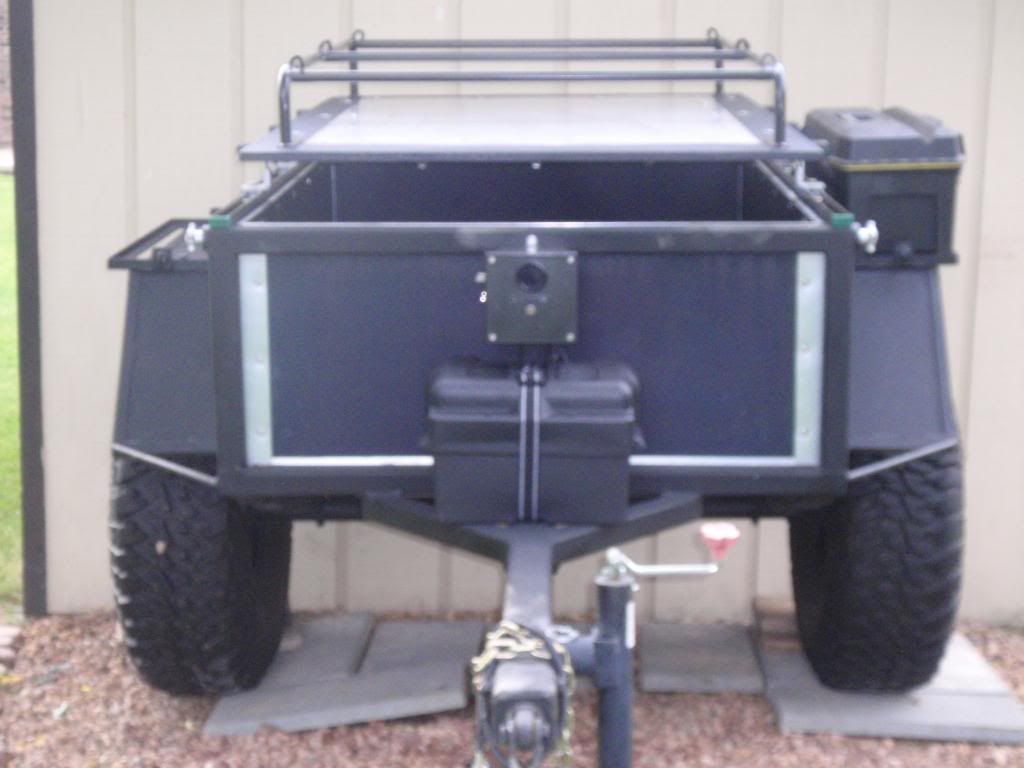 Back in 2007 I managed to flip the YJ end over and end and rolled it 2 1/2 times down a hill. Ending up on it`s roof. Driver error while climbing a steep hill with a big tree at the top.
My 80 year old father whom was not harnessed in suffered some head trauma but made a full recovery. Despite the accident he still looks forward to wheeling and eagerly looks forward to the next trip. In fact we were just making plans for the WEROCK event in June. The Jeep Jambo and a trip to the Badlands.
Unfortunately some of the work done to the YJ had to be redone. But all is fine and I think it turned out better then it was before.
Again thanks to the JF wrecking crew and it is an honor to carry the colors.