Paper is supposedly what your supposed to give for your 1st year anniversary. Well I got that in spades!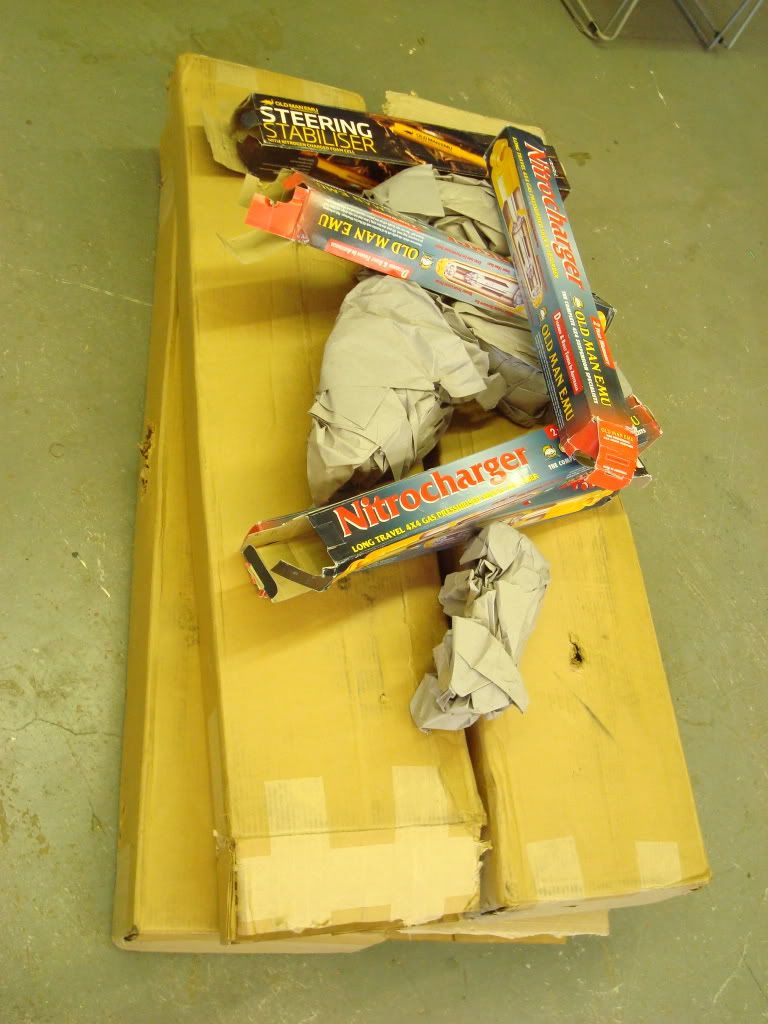 In amongst all the paper I found a set of 2.5 inch ome springs, shocks, and steering stabilizer.....shes so good to me!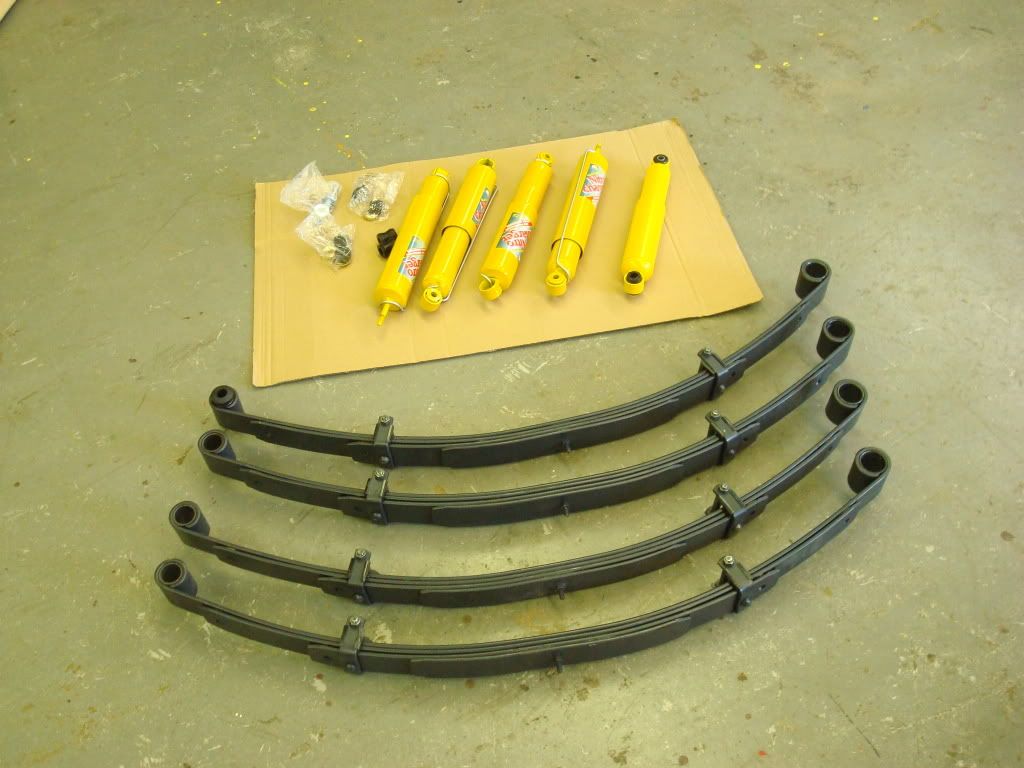 Some comparison shots of the new springs vs the old one I managed to get loose today.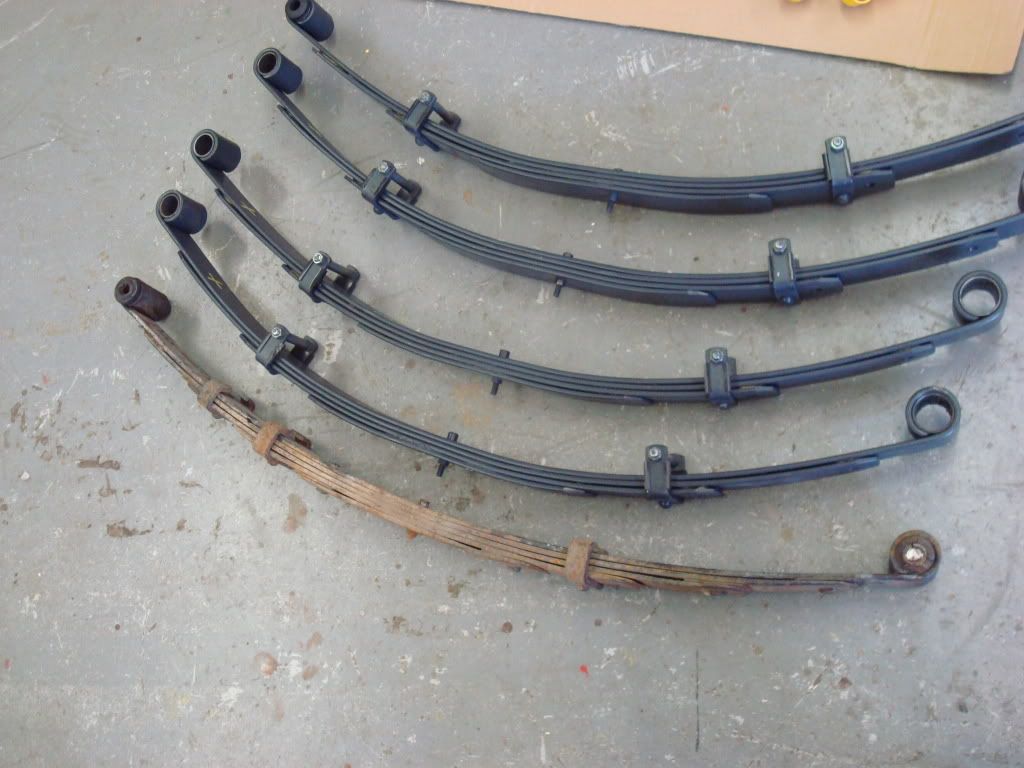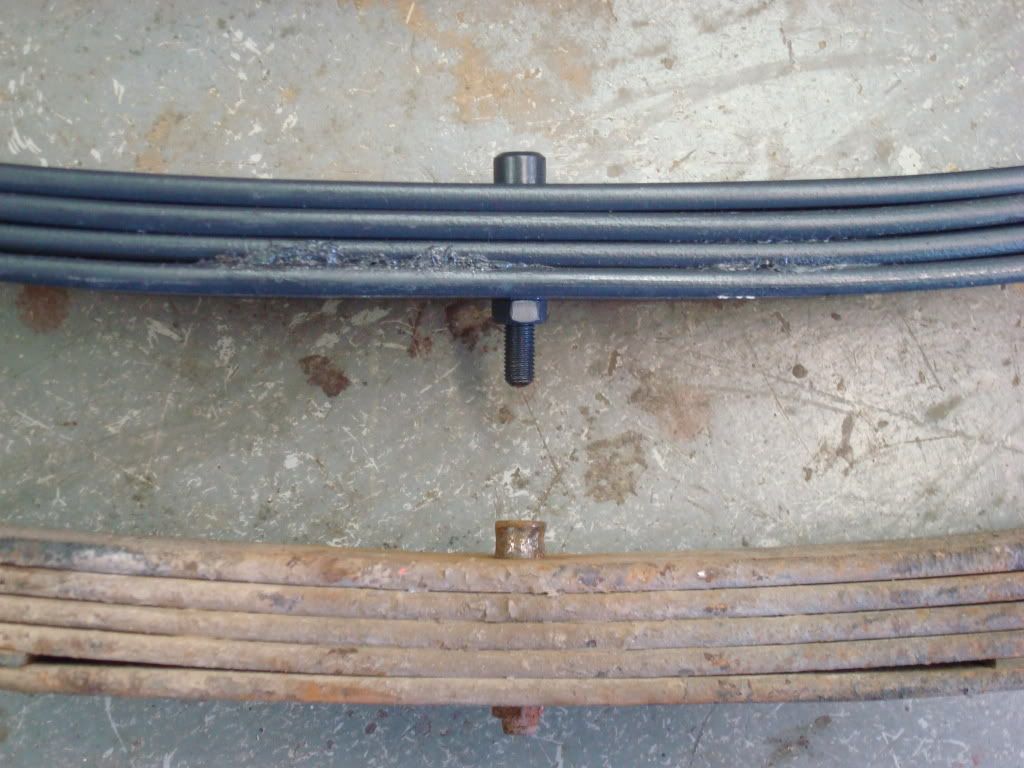 One last poser shot of the stock flex.
I had the day off so I thought I would get it installed. I knew I would be okay on the shackle end since I had them apart less than 2 months ago. I got stuck on the main spring mount and bushings. I tried everything to get them off but I just couldn't get the bolt to push through. Figured they were rusted up (it was) so I had to resort to cutting.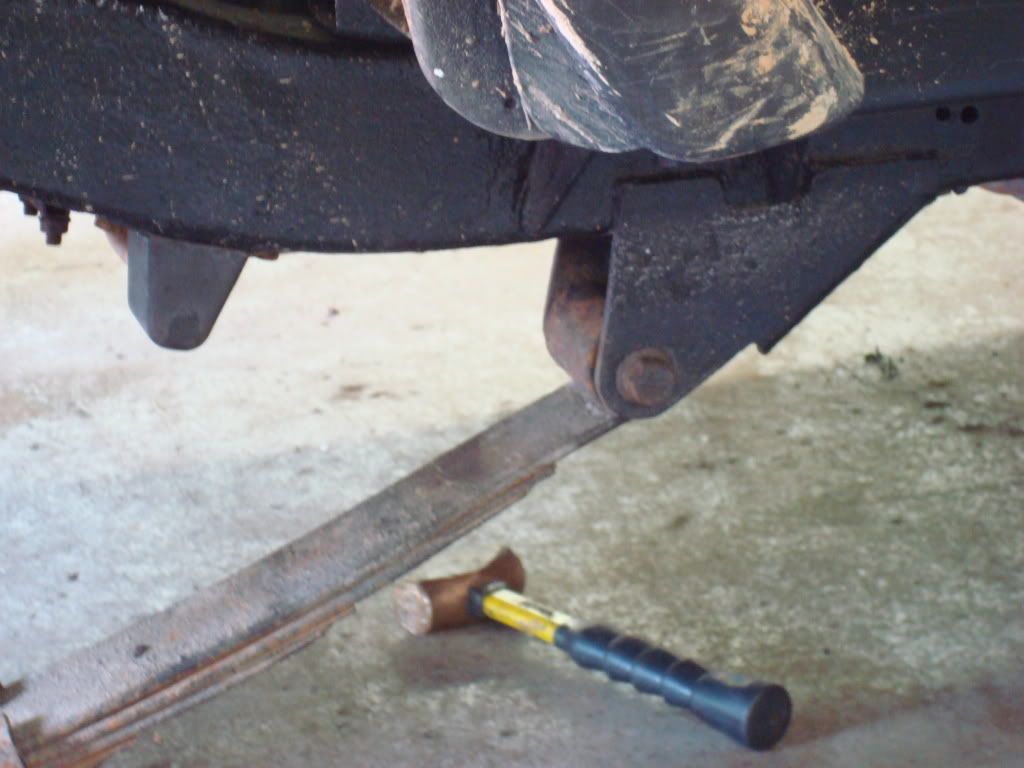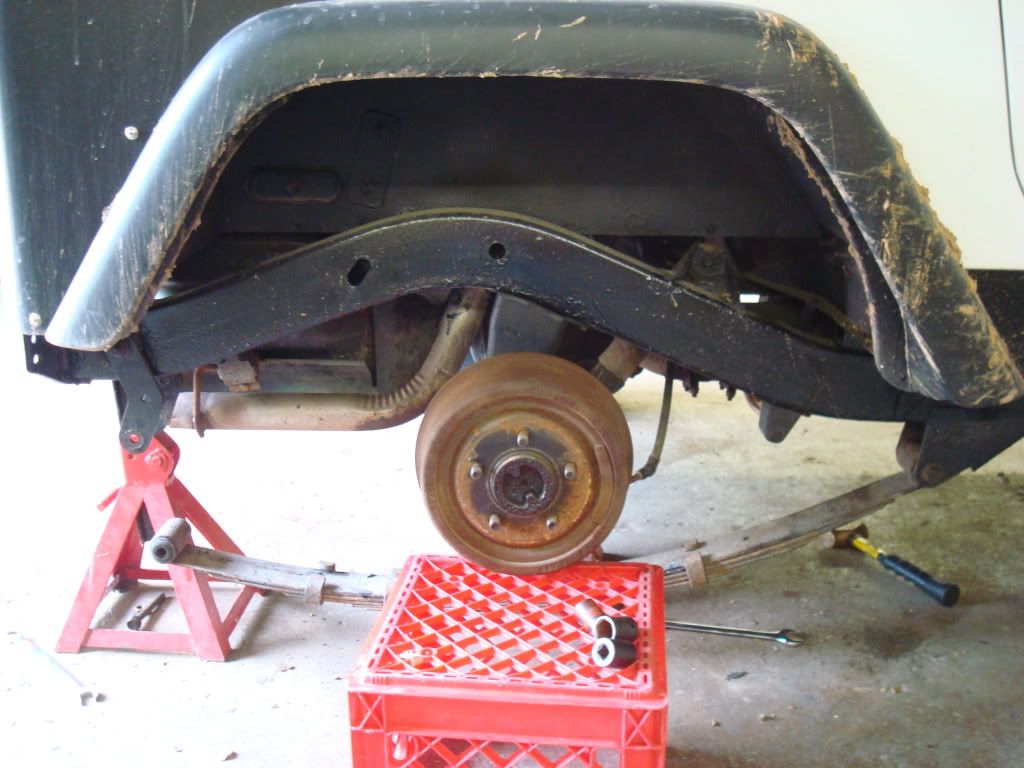 That pretty much stopped my progress since I was planning on reusing the main spring bolts. Now I am ordering a set of grease-able bolts and new bushings.
http://www.quadratec.com/products/16090_701.htm
http://www.quadratec.com/products/16311_5505.htm
Since I was dead in the water with the springs I decided to move on to the steering stabilizer. Once again rust got the better of me and now I am trying to figure out how to get the old damper off the drag link. Tried a puller, heat, air, lube...nothings working. Looking at buying a better puller, I think that's my main problem.
Well that's about it for the day. I will update as progress occurs, any suggestions on the damper will be appreciated.