Recently sold my fullsize ride and picked up a yj.
figured I would post up some pics for ya guys.
specs
1992 Jeep wrangler
4.0 straight 6
5 speed
31 mud terrains (for now)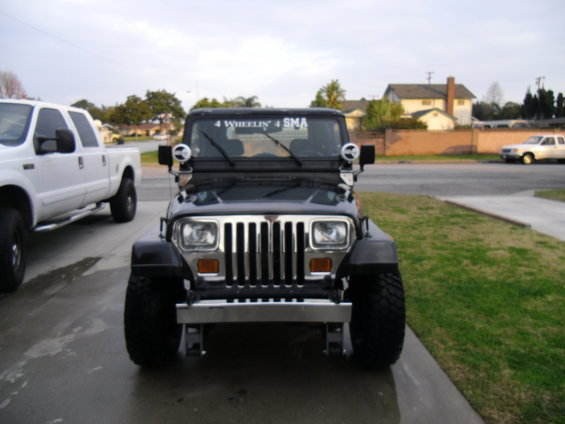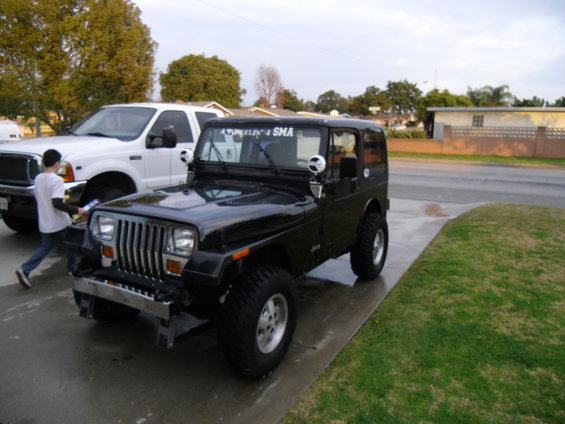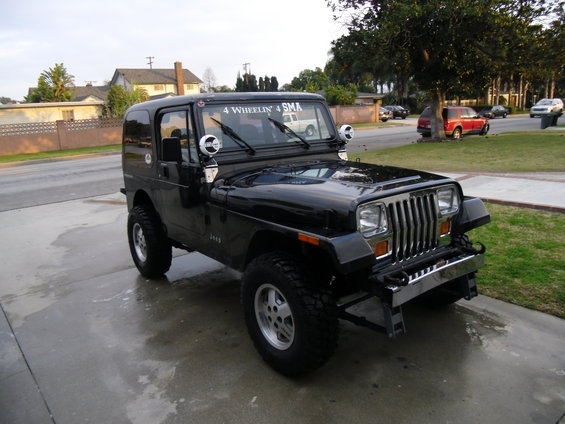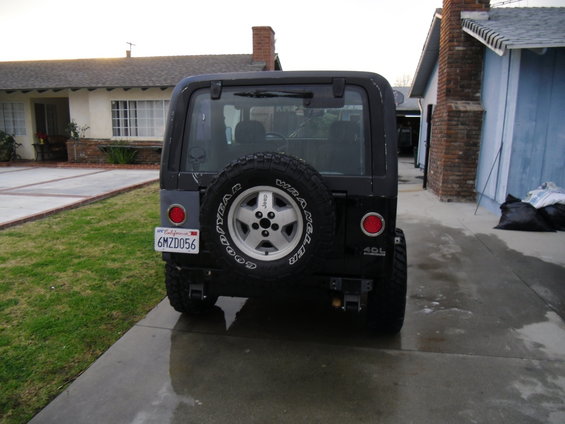 few mods done so far
HID head light conversion (bought from BajaHID.com)
removed all flares
1 1/4 lift shackles
pillar light mounts with a set of cheapie procomps for now.
changed out the seat to a set from a chevy Cavalier (bolt right in)
flush mounted a set of L.E.D taillights
and built a set of sliders for it...(pics are kinda dark)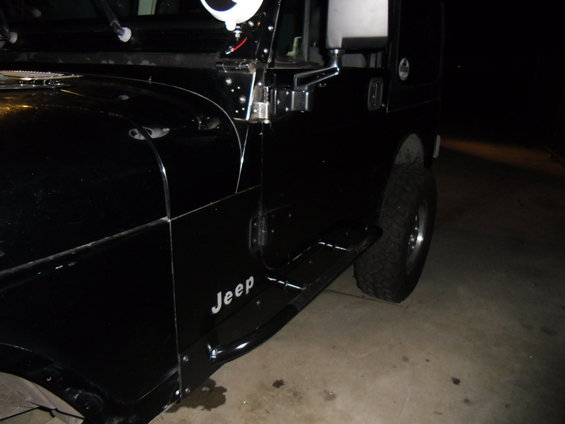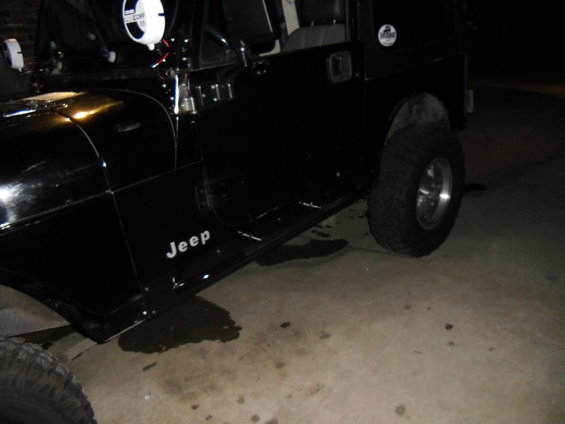 next project will be tube front fenders and then bumpers