You probably want to take this thread over to the Paint and Body Section of the Forums here:
http://www.jeepforum.com/forum/f260/
That said, paint and body are something you can probably do yourself. depending upon how dented, rusted, and how many previous coats of paint your jeep has on it, you may be able to sand it down yourself and spray paint it.
How good of a finish do you desire for your Jeep?
What condition is it in now?
How long do you plan on owning your Jeep?
Do you wheel it and dent/scratch it on a regular basis?
If you drag it through hell every month, rattle can it. If you drive mainly on-road and want it to look like a newer car finish - get it professionally done.
My daughter doesn't wheel her jeep hard. Hers went from this:
to this:
and now this: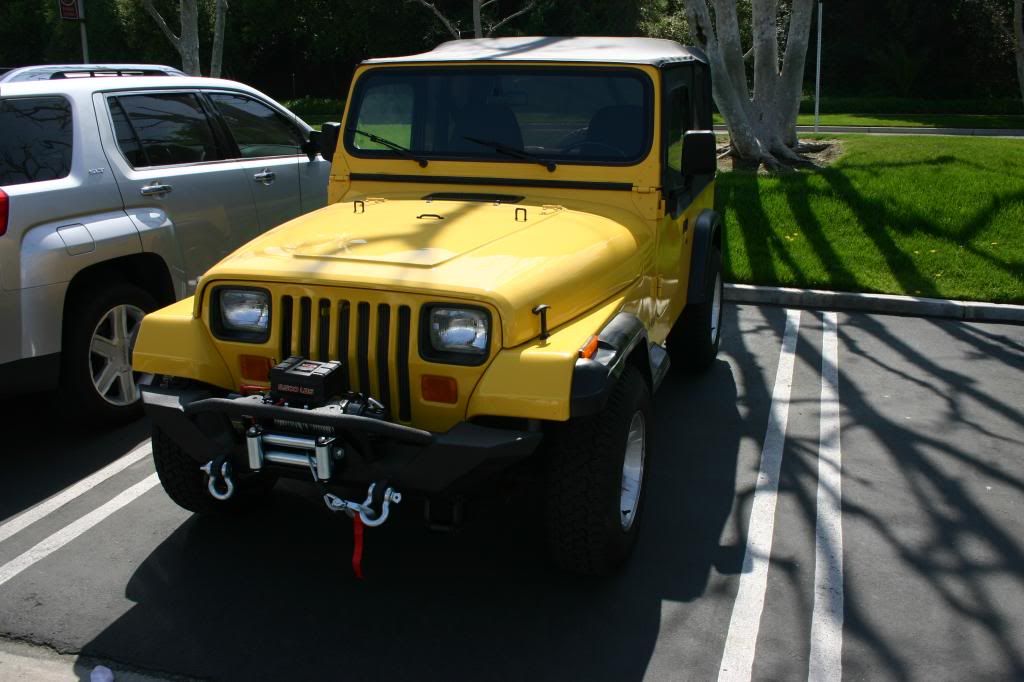 I did all the "body work" and 1Day did the paint and color sand. Cost me $650 at 1Day and they shot the door jambs, under the hood edges, tailgate jambs. But remember, I stripped the jeep down, prepped it, and they did the rest.