So you are trying to keep your 33's under the jeep without spending a lot of money. I think we can do this step by step with minimal cash flow.
First of all, buy a sawzall or whatever kind of reciprocating saw you want at harbor freight. Then go to a reputable hardware store and get some really good blades for steel.
Next, go ahead and cut and redrill your shackles at 5" hole to hole and cut off the excess. Ain't nobody got time for shackles that long. The beaver belongs in the passenger seat, not the face of the jeep.
Check craigslist for some TJ flares. You can also cut your own to gain another inch of clearance but the TJ style gives more overall plus you can take the aforementioned reciprocator and trim away sheet metal. Here's the difference between trimmed Yj flares and where the TJ flare lines up with the Yj sheet metal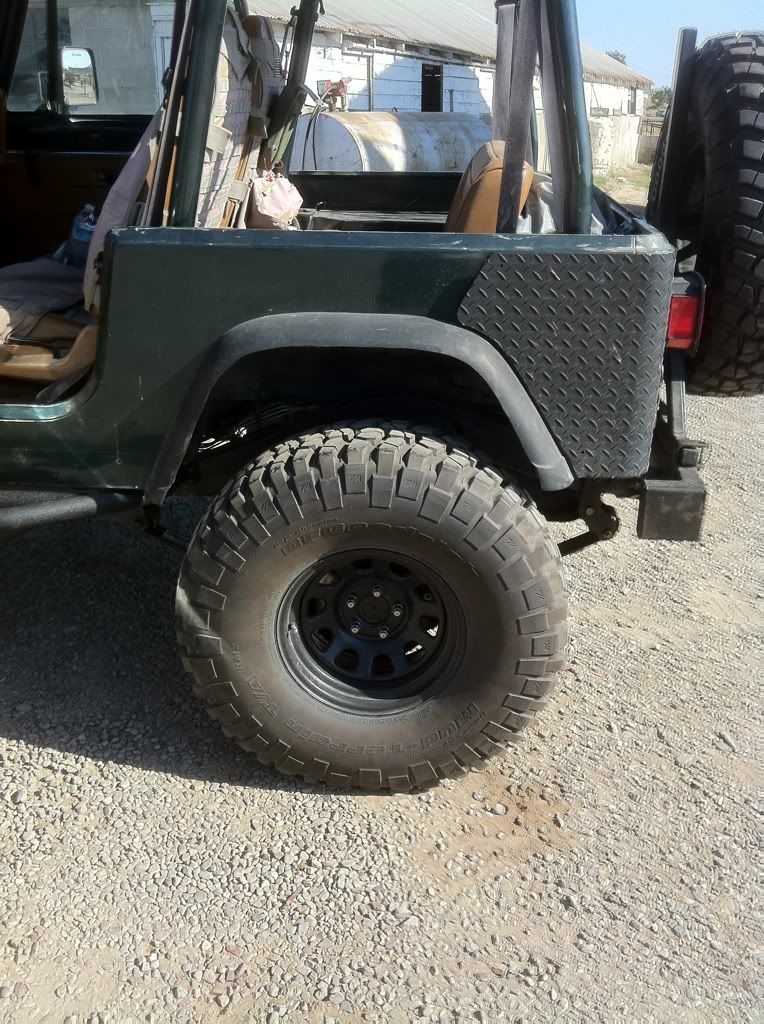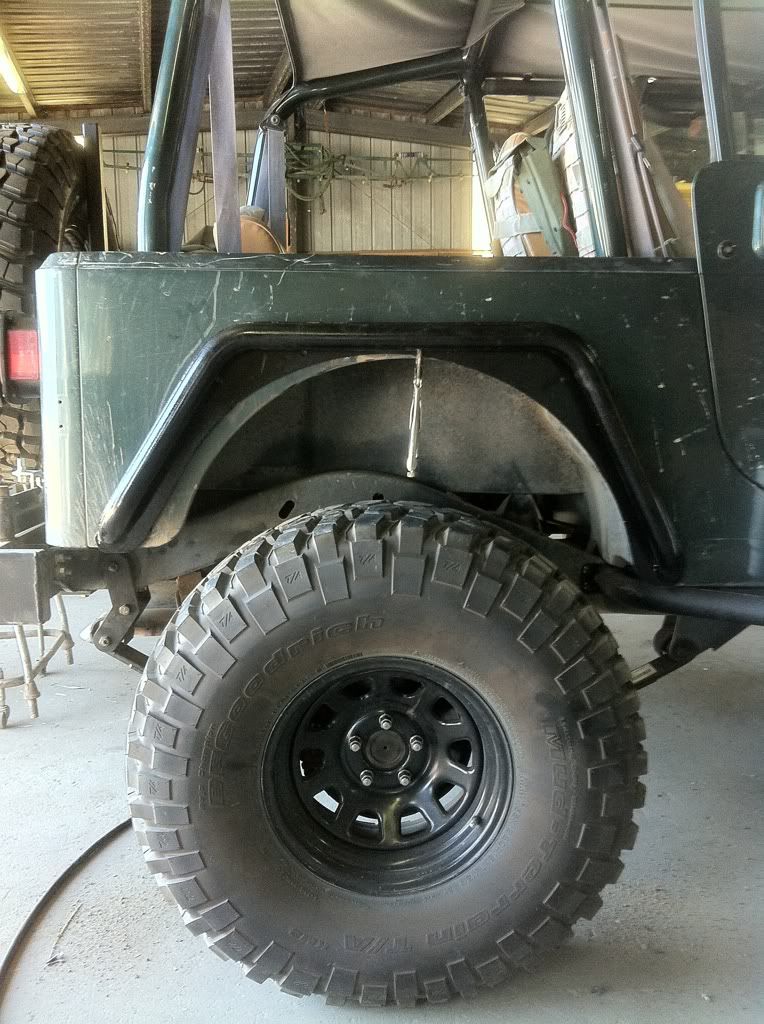 Next go spend about $100 on a 1" quality body lift. This should get your 33's about the same distance away from your fenders as they would be with the crap shackles.