Quote:
Originally Posted by
AMCSportTruck
CJ3B they went back that far ? . . . Cool only Mahindras I have seen were CJ10s with a newer grill n lights.

Mike
I think you're thinking of the wrong Jeeps. This is the CJ-10: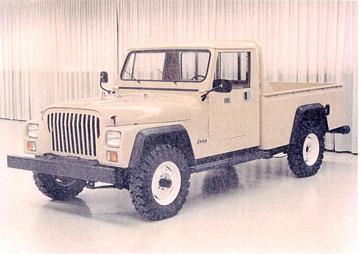 Only made by Jeep and sold mostly overseas, except for some modified ones called CJ-10As that were used by the USAF as aircraft tugs.
This is the CJ-3B: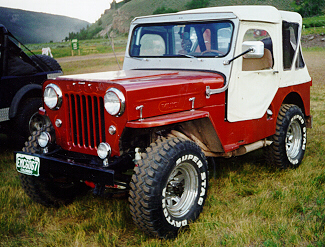 These were licensed to a ton of companies to build, either on their own or through knock-down kits. Mahindra, Mitsubishi, Asia Motors/Kia, SEAT, Hotchkiss...about 15 or so all in all.
This is the original Mahindra version:
This what it looks like today, called the Thar:
[/Jeep History Lesson]
Anyways, I'm a huge fan of the Massif, and the Defender. However, a lot of guys on Allpar, both people in-the-know and with industry experience are suggesting that, rather than the existing Massif being moved to a Fiat or Chrysler plant, that a new Massif will be developed for NA and international markets based on the J8. Either way, I'd love to get my hands on one.