Yesterday, Jeep was on campus giving a presentation on "Jeep DNA".
It was fairly interesting; the history, the brand icon, concepts/underground, yata yata.
The really sweet part was that they brought several of their underground vehicles to campus.
They had 4 of the really neat ones:
-the JK Forward Control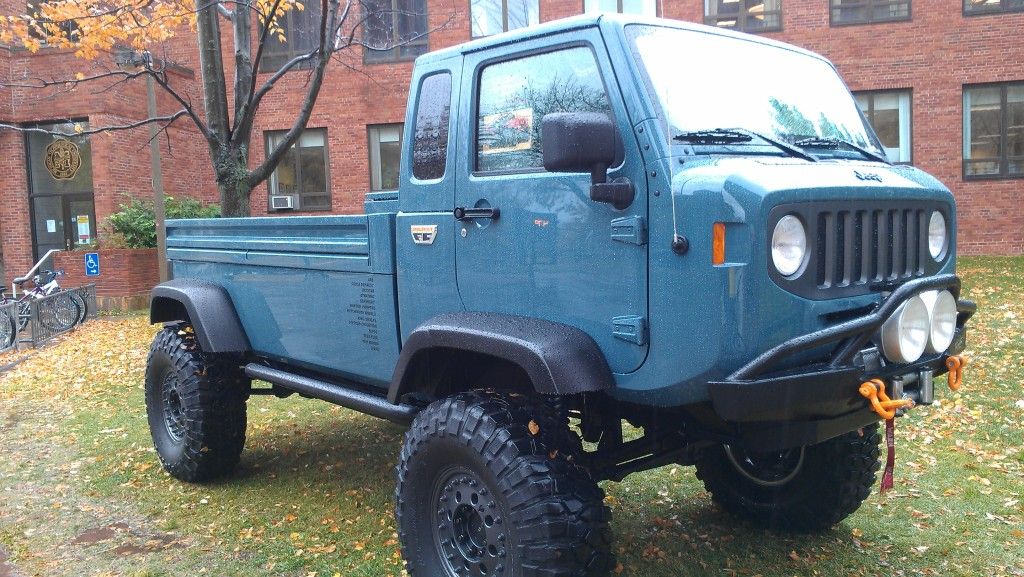 Portals
ground clearance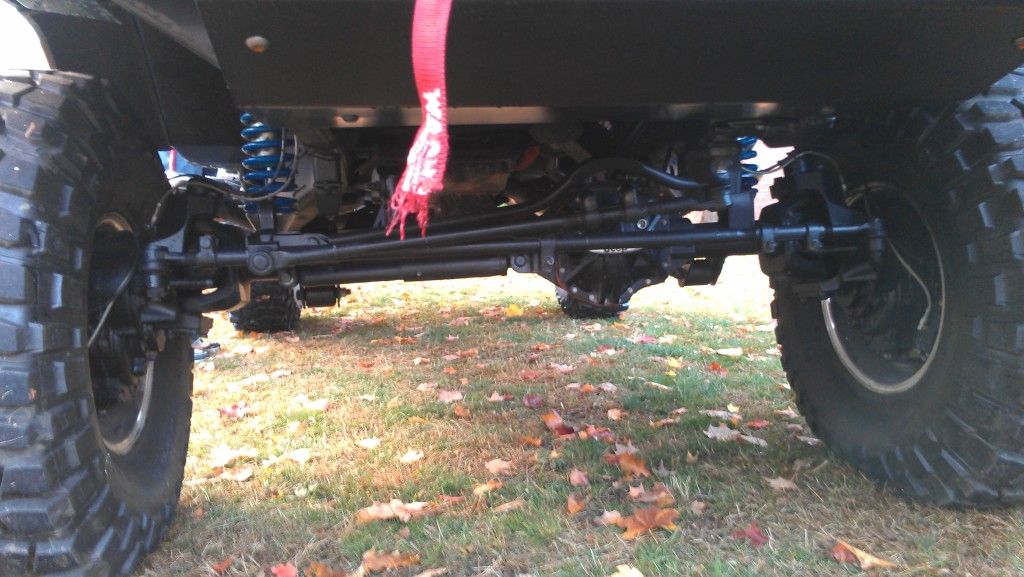 -the JK Renegade...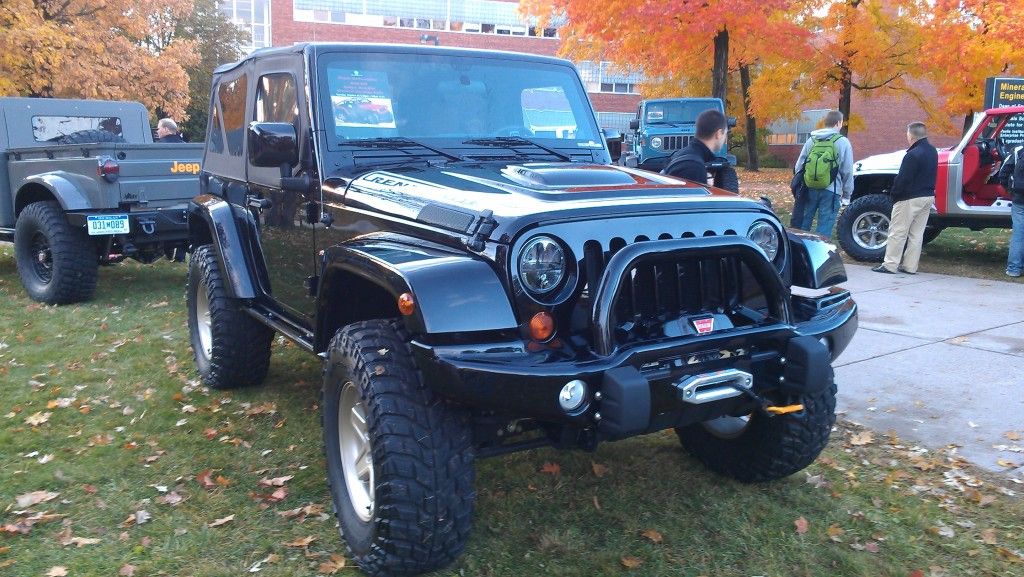 ...with the 6.4L Hemi
-the "Pork Chop"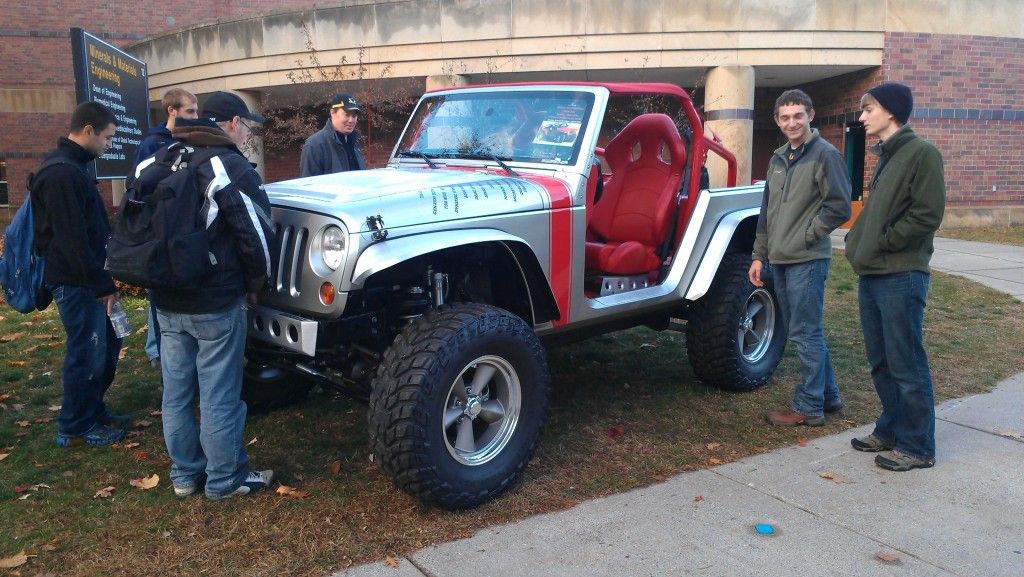 Super lightweight, generous amounts of aluminum and a 6-speed
-And lastly, the Nukizer
Atlas twin stick
turbodiesel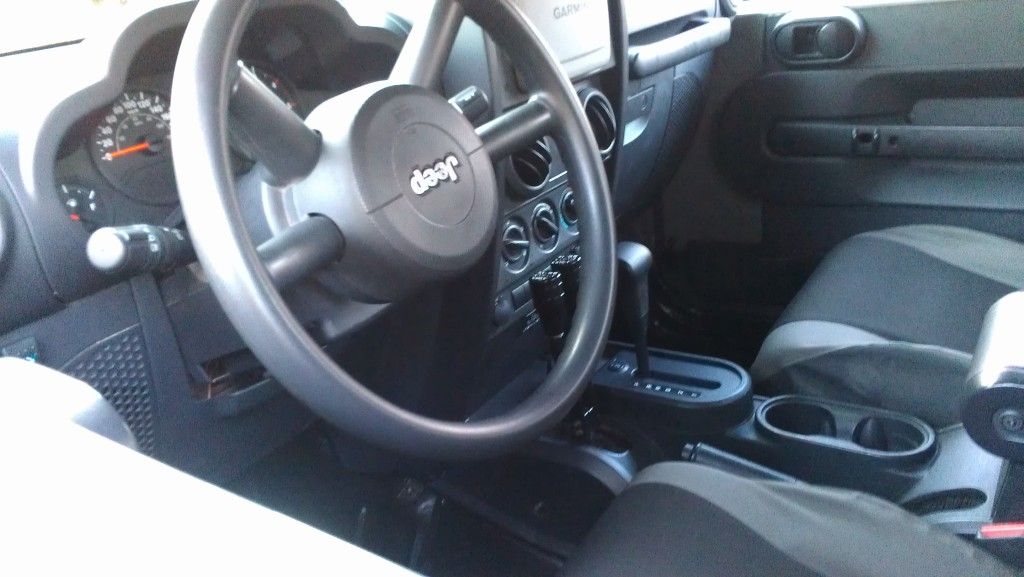 Now those are all fine and dandy but we all want to see them in action.
Which is exactly what myself and a few of the members of the wheeling club on campus were thinking.
So we decided to see if they would come out wheeling with us right after the presentation.
The response we got from the head designer of Jeep Underground was, "yeah sure, which one should I take?"
To which, of course, we replied "all of them".
Unfortunately only he was going to go so we could only take one.
And since there were a few bugs to be worked out in the JK Forward Control, and the "Pork Chop" was "too cold", it was decided that the Nukizer would come out wheeling with us!
And here are the pics to prove it. (I couldn't stop drooling long enough to take decent pics apparently, so you'll have to excuse me)
You can see my rig in the background too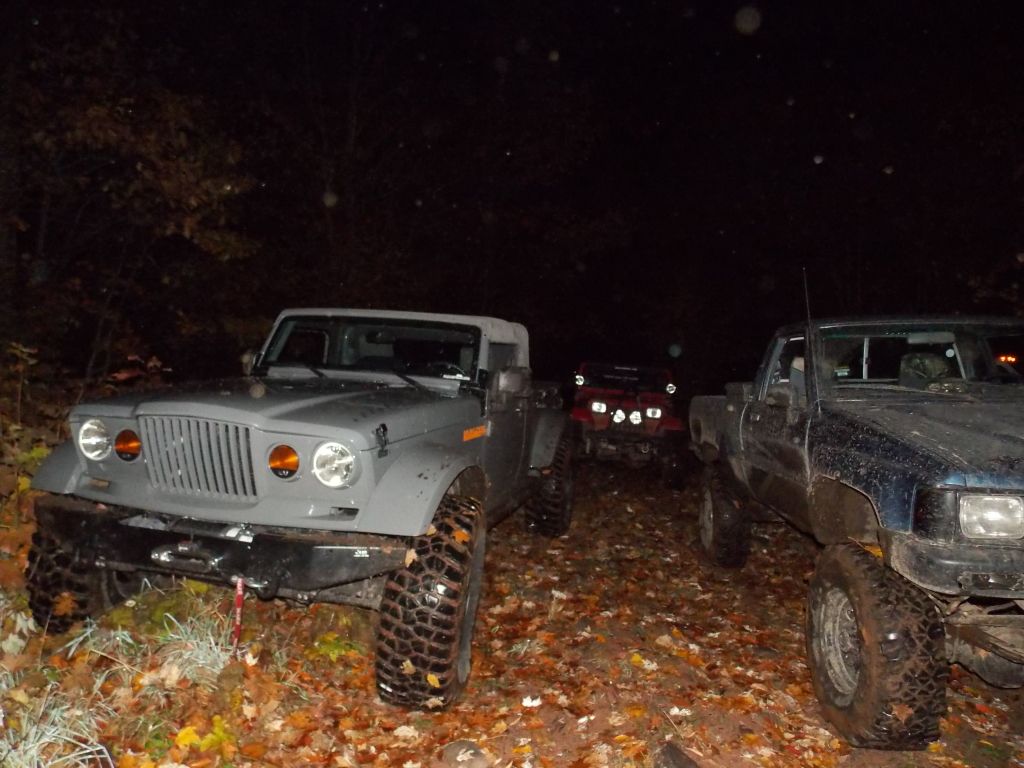 Me and the Nukizer after the run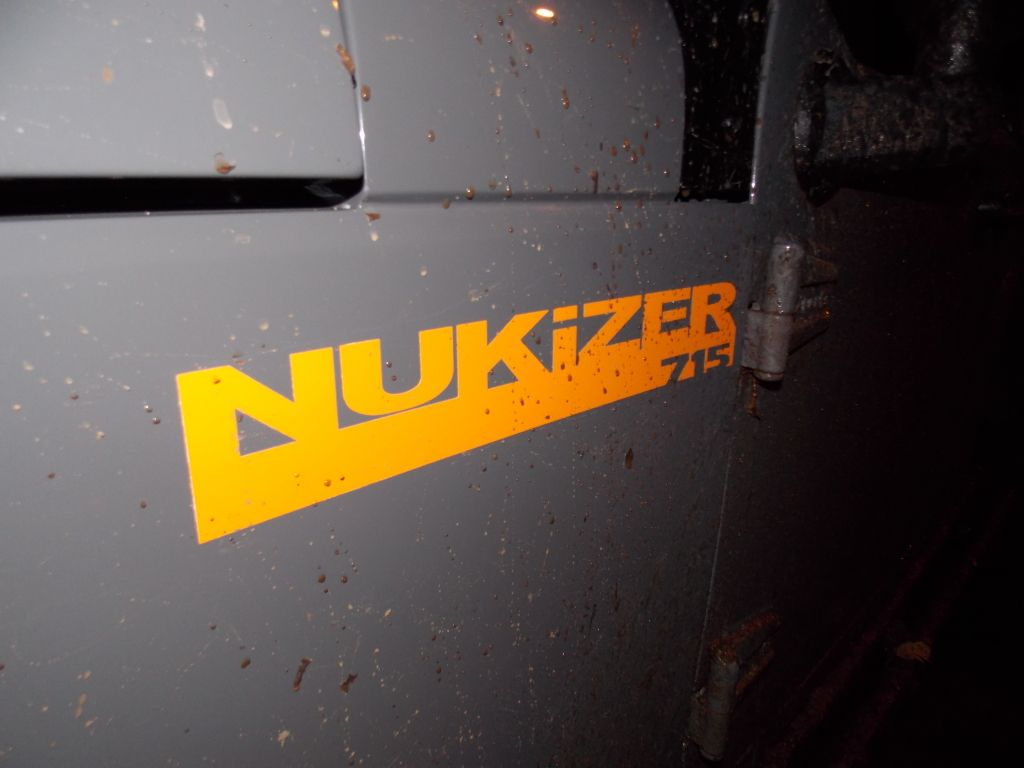 I'm already regretting not taking more pictures.. especially more of this thing in action.
When the guy left with the Nukizer he even left us a present!
There is just something magical about burning out 38's on (relatively) dry pavement