Reading all the "New Jeep Truck" threads has enlightened me on a topic for my compare and contrast essay.
Now lets assume, Both of the prototype Jeep trucks were coming to market. Each having its own ups and downs. Neither one is going to be a perfect offroad light truck from the dealer, so lets give some predicted specs on both.
Both will be built on a JK UNLIMITED frame.
All stock specifications that are missing will be filled in with 2010 stock JK Unlimited specs.
(im not sure on the specifics of all JK's so feel free to fill in what im missing and i will change it.)
GLADIATOR: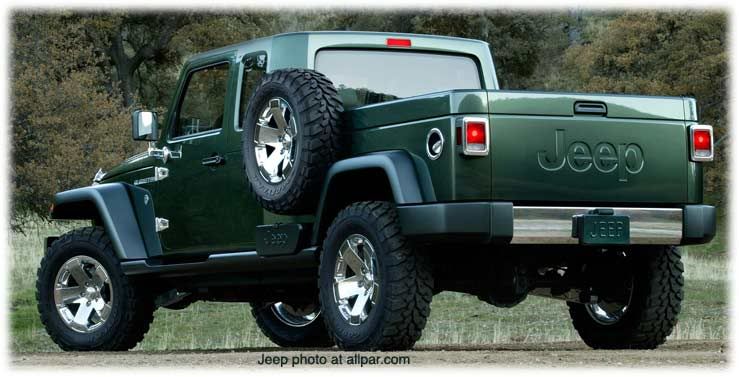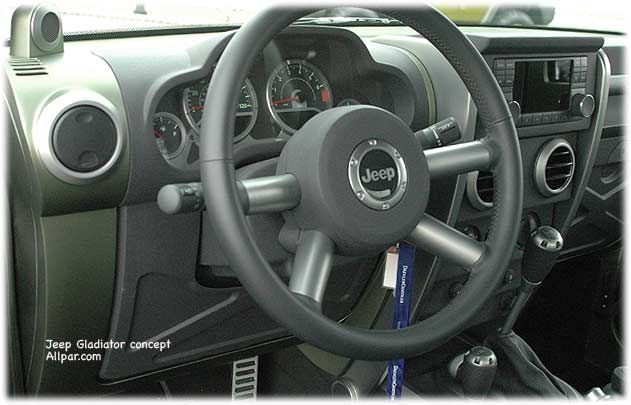 Engine: 3.6 Pentastar V6
Transmission: 6spd manual OR auto
Transfer case:
Axles: Dana 44 Rear, Dana 30 Front
Suspension: Leaf Springs in rear, Coils in front
Tires/Wheels: LT265/75R16
NUKISER: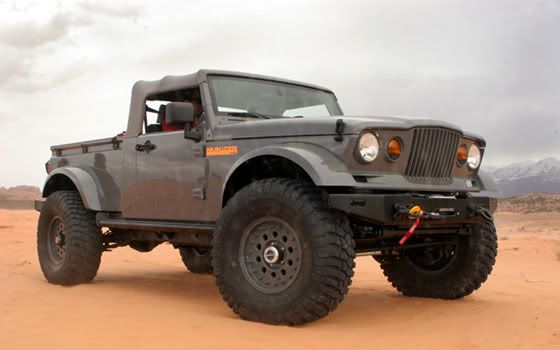 Engine: 5.7 Hemi
Transmission: 6spd manual OR auto
Transfer Case:
Axles: Dana 60 Rear, Dana 44 Front
Suspension: Leaf springs in rear, Coils in front
Tires/Wheels: LT265/75R16
These trucks will NOT be the super duper cool concept cars that were released in Moab, i.e. 38" krawlers for the NuKiser and 35" krawlers on the Gladiator.
you'll have to use your imagination, but imagine a stock truck that you can buy directly off of the dealers lot.
with these specs given, which would you rather buy jeepforum?
discuss.
Special Incentive!!: 2.8L 4 Cylinder VM Diesel engine is an option for BOTH.
Edit: these specifications have been made up by myself and in NO WAY are official specs for either truck.