Well, I started the front today. I got going a little later than I wanted to because of a little
last night. I did get some progress pics of what I did get done.
Here are my homemade bump stops. Best $4.00 I ever spent.
And here are a before and after on the passenger side.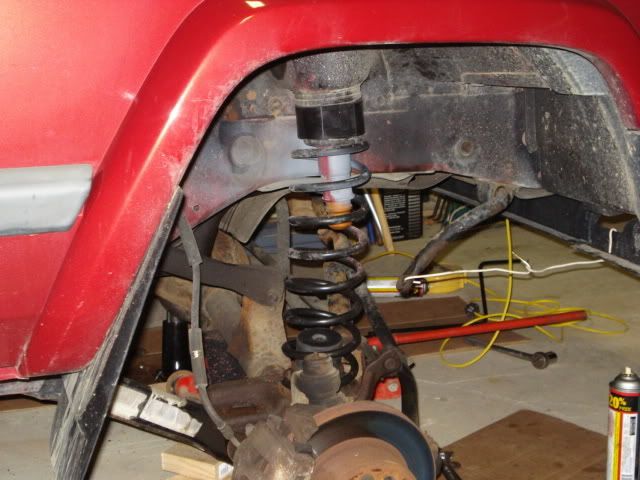 As you can see, I still need to get the shocks in and make my quick disco's, but that's going to be for tomorow.