Registered User
Join Date: Nov 2010
Location: miami
Posts: 996
XJ - new front clip on your 96 and back Cherokee
---
I was recently in a crash with my 96 Cherokee Country Edition.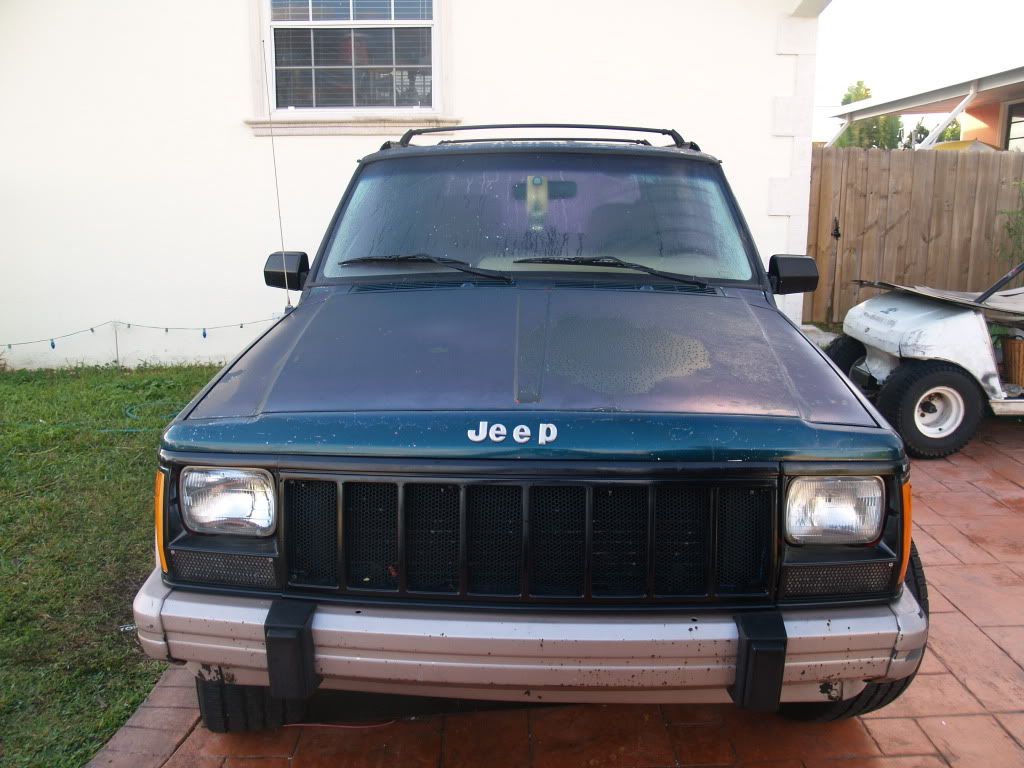 Heres a writeup (my first) on how to upgrade to the newer, smoother front end.
This is a matter of personal preference, but I think that the 97-01 Cherokee front end looks way better than the old one. Total Cost - $350 more or less if you buy everything new. Junkyard parts will cut that in half.
What you need:
-2 Fenders (Certifit has them new $80)
-Header Panel (touchstone and certifit, ebay has the whole thing with grille and indicator lights for $120. Highly recommended, as buying everything individually doesn't save you much)
-Side Markers
-Courtesy Lights
-Grill
-Bumper Caps
-Fender flares
Tools Required: 10mm socket wrench, torx bit set, phillips head screwdriver.
First step is to take the header panel out (please add missing info, mine was remove by a 40mph taxi cab, so this is all memory). There are two bolts on each side holding the header panel to the fenders. These can be reached by taking the headlight doors off. On the radiator support, there are more bolts holding the header panel in place. Remove these as well. (Don't forget to disconnect your headlights as well as your other lights. The harness has a connector inside the engine bay a short distance away from the header panel)
Second step is to remove the fenders You need a torx set for the fenders. There are screws along the inside of the hood, behind the header panel, under the car close to the front door, under the car on some triangular metal supports (by the horns) and two more that can only be reached by opening the door (in the middle and upper area). Once these are removed, the fenders should come out easily. Remember to disconnect your radio's antenna. This is much easier after the fender is removed.
The only thing that you will be reusing will be your bumper and your headlights, as well as all the clips that serve as mounts for the grill and everything that screws on to the header panel. These are unobtainable, unless you get lucky at the junkyard. (this is how much you can do without those clips or some bolts)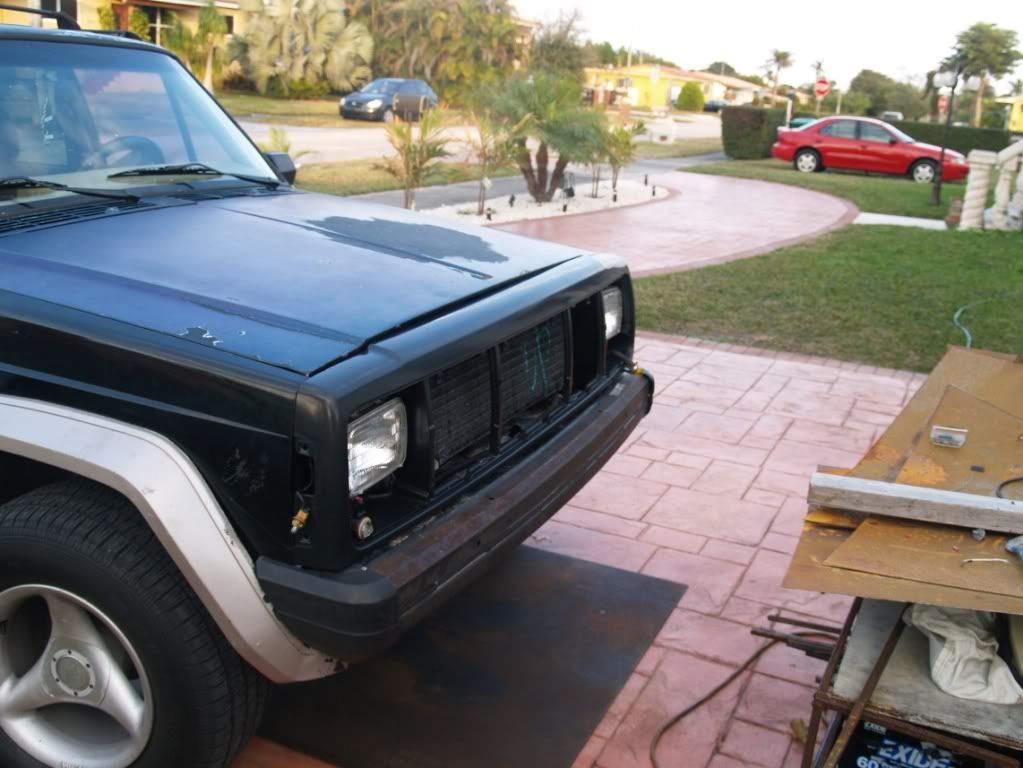 Nothing has to be done for the most part in adapting anything. Everything bolts on and the holes line up perfectly. I reused my old fender flares and bumper caps. I like the new ones better but couldn't source any out on my budget. You can use the old fender flares and cut them with a saws-all if you want to save some green.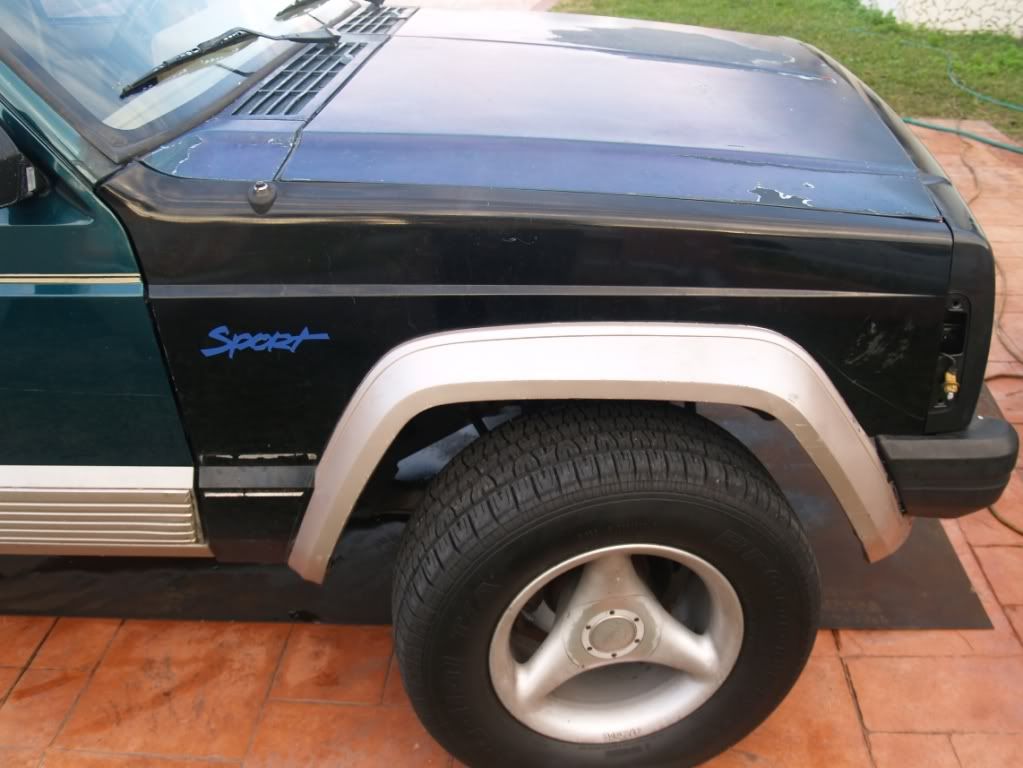 -Things that don't quite work
The side marker lights have a different housing, and so do not lock in place. I was able to wedge the old ones in place (because they line up with the light bulb hole) and they haven't moved or fallen.
The courtesy lights have two bulbs, as opposed to one like on the older cherokee. I just left the second hole empty, and the whole light still lights up fine.
If you can't get the header panel clips like me, go buy some bolts and lock nuts. They work well, but make installing the lower header panel bolts difficult, because the headlight doors have to be screwed in before the header panel is installed. And to install the header panel, you need to access a bolt that is covered by the headlight doors. Solution? Drill a hole in the headlight door.
Registered User
Join Date: Apr 2006
Posts: 65
They old bumber and flares actually look good with the new front end. I have been thinking about changing my bumper and flares. They are much smoother.
Registered User
Join Date: Jan 2009
Location: utica, new york
Posts: 5,292
Kewl
---
Quote:
Sometimes a restoration project is a labor of love, at which point cost, time, and labor involved become irrelevant.
Quote:
I see you also twizzled your scart lead. Well done! :thumbsup:
92 XJ with ARB's, 5" lift, too much armor, 33's and some other garbage
Registered User
Join Date: Feb 2011
Location: Colorado Springs
Posts: 49
Interesting. I'd love to see a photo zoomed out of the entire car with your new front piece.
---
Michael
'91 Porsche 911 C4 | '87 Cherokee Chief | '11 Infinity EX35
Registered User
Join Date: Nov 2010
Location: miami
Posts: 996
Here you go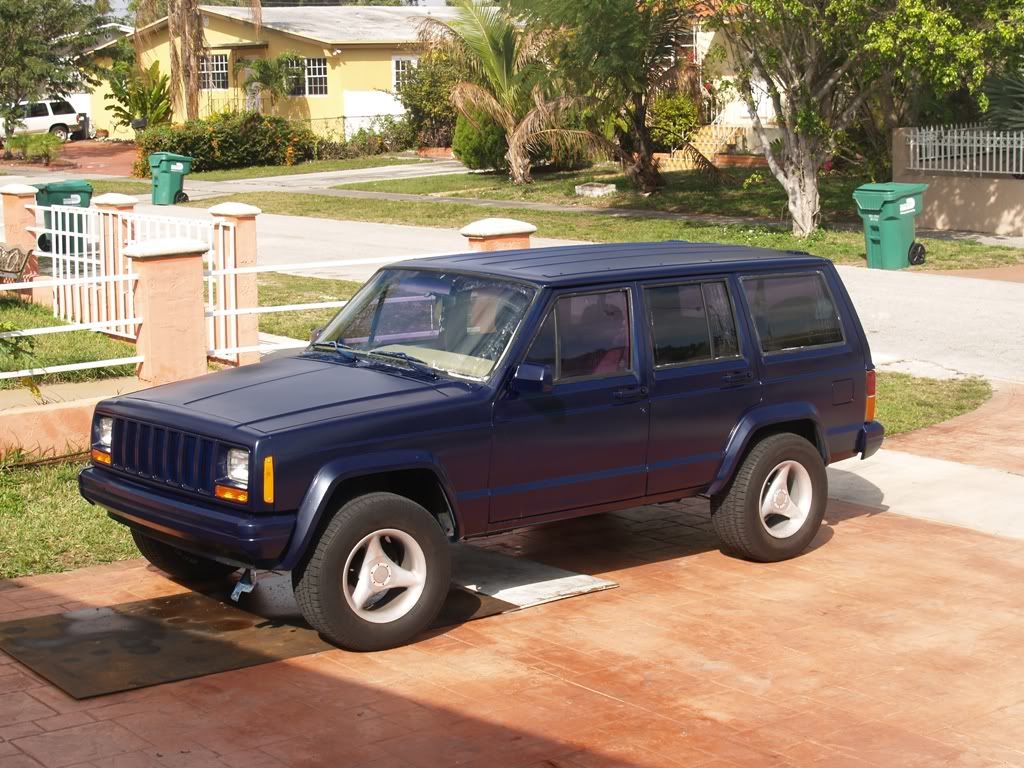 Registered User
Join Date: Nov 2010
Location: miami
Posts: 996
heres with the new bumper caps, you have to cut your original fender flares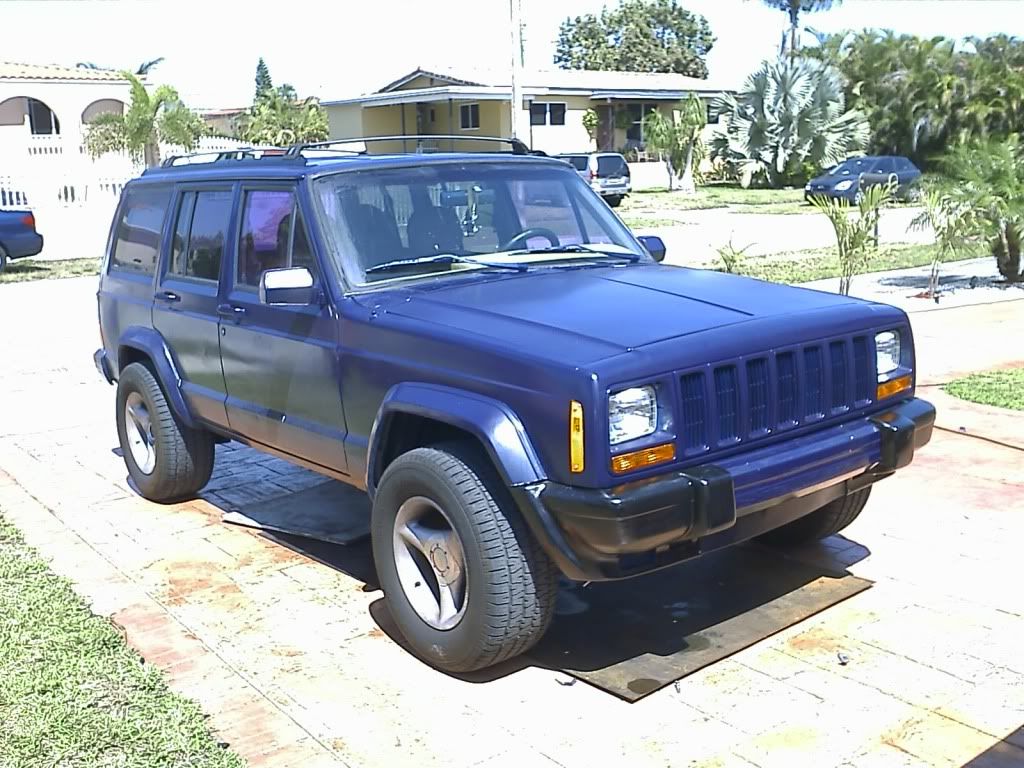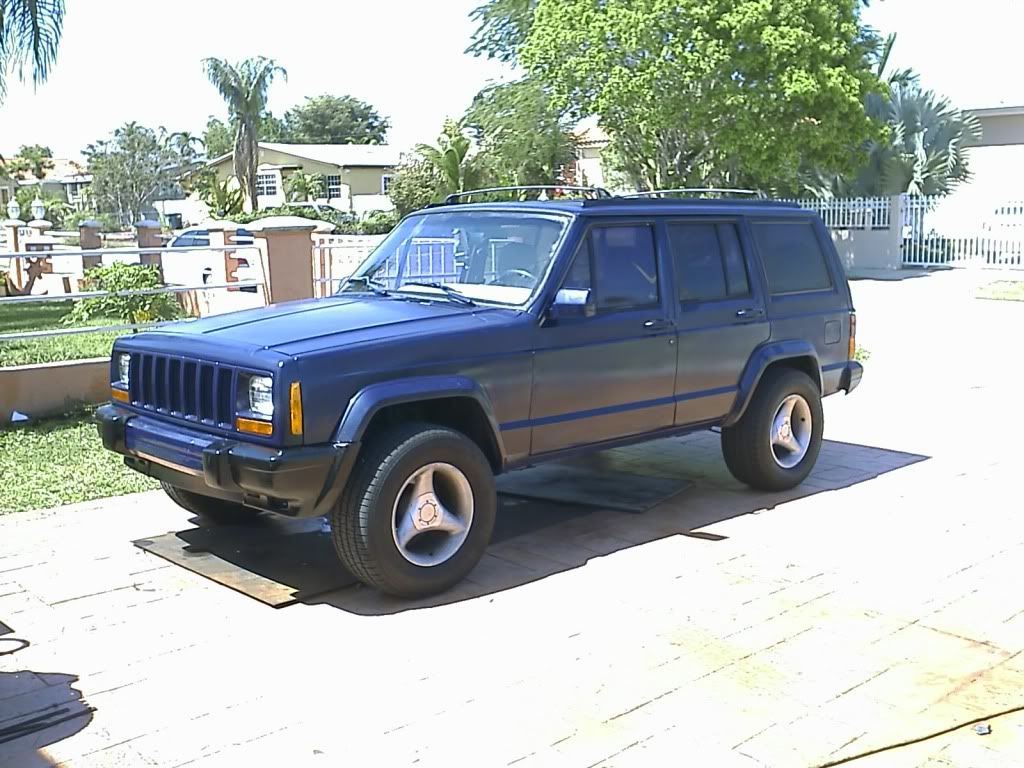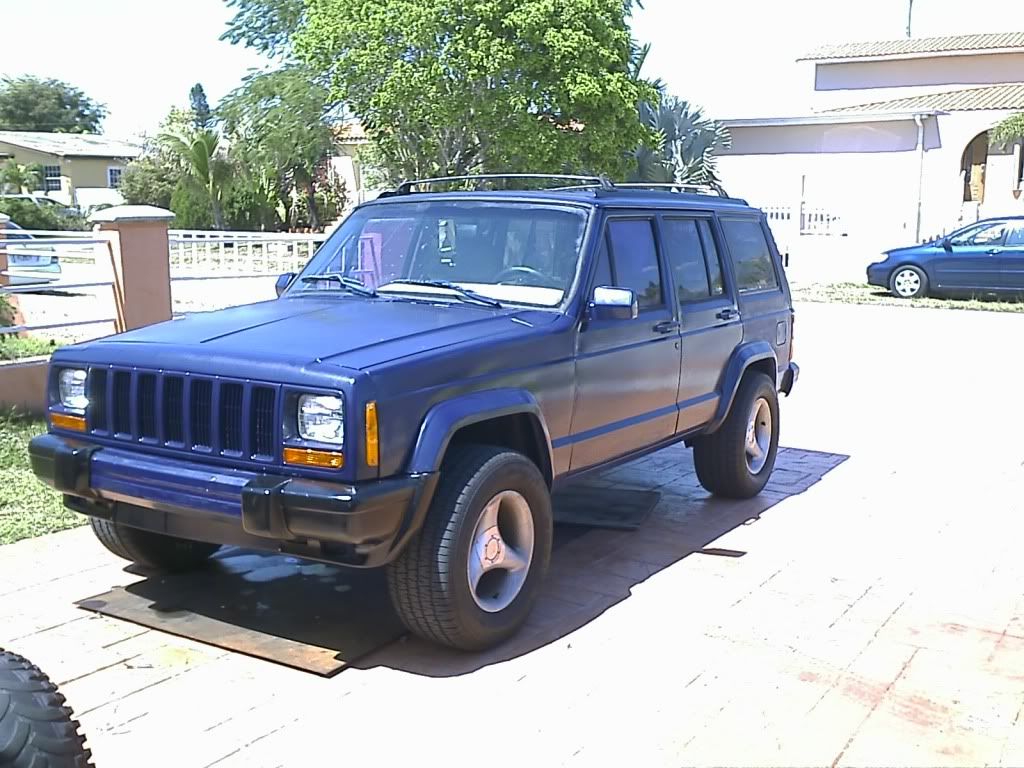 Currently Active Users Viewing This Thread: 1

(0 members and 1 guests)
Posting Rules

You may post new threads

You may post replies

You may not post attachments

You may not edit your posts

---

HTML code is Off

---