Well guys after experiencing every other cherokee guy does I figured I'd do relocators. Except I didnt want added lift. That lead to searching, found out Brian at HD offroad was coming out with a "no lift" version. These also offer 1" lift if you use the correct holes
.
So I picked up a set, I believe I was on of the first, if not the first to grab these from him. So heres a write up for you guys.
1st step was receiving them. Extremely quick shipping. They are some heavy little suckers, all 1/4" steel, very very clean edges! Sorry no picks of me unboxing them.
2nd step get the hell outside & take your pile apart. My piles under major reconstruction, so please bear with that.
(mmmm deavers!!!)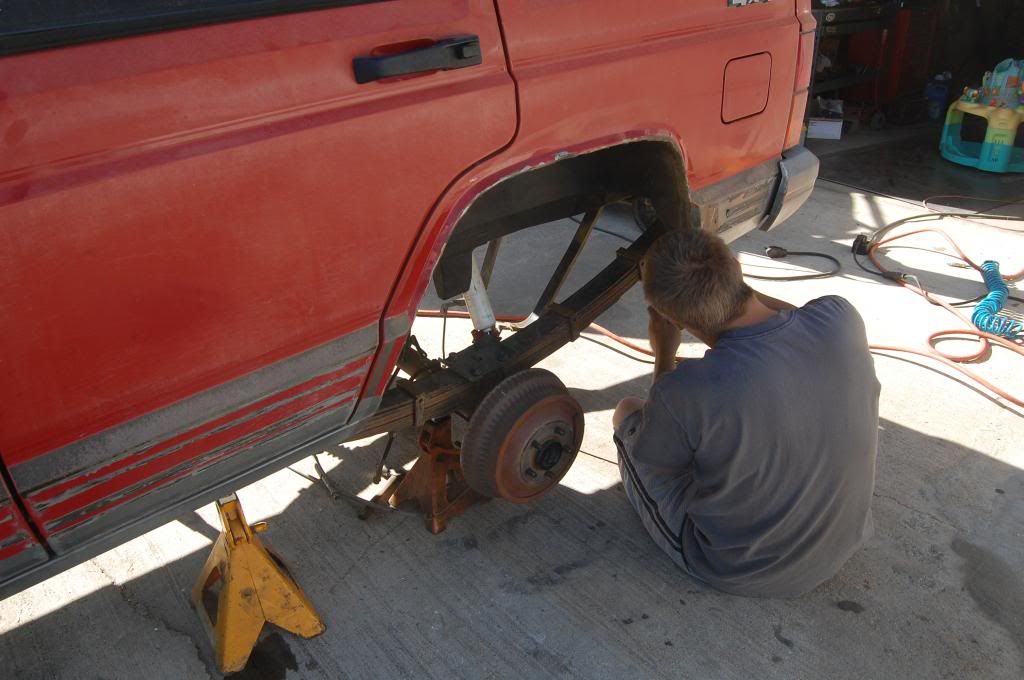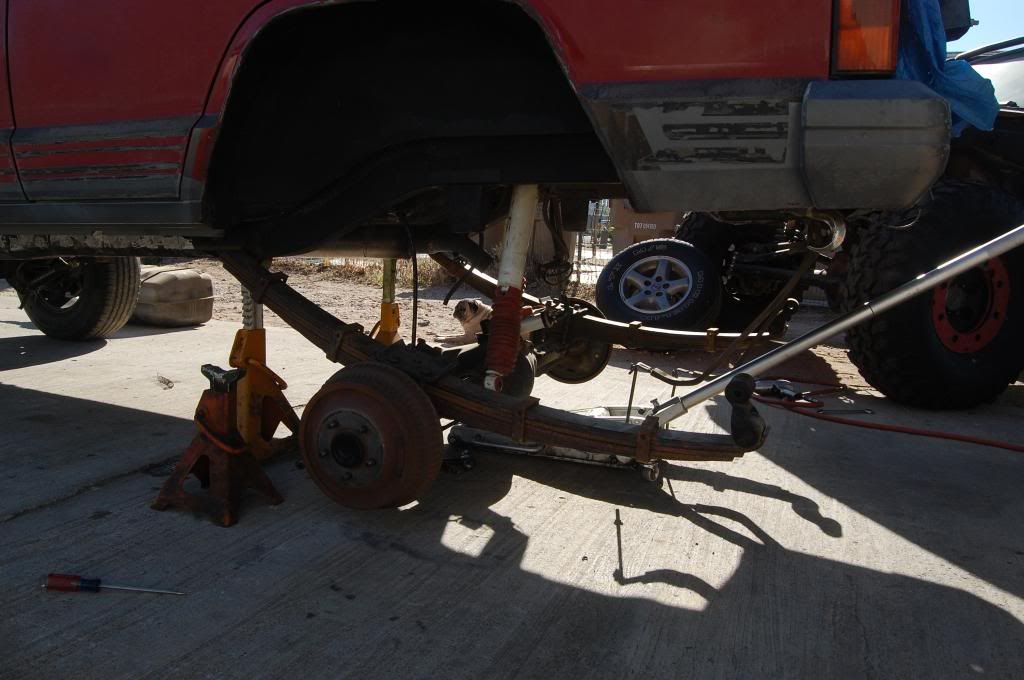 3rd step admire stock shackle box....say good bye!
GONE! Now I had it easy with a plasma but you can get to it fairly easy with a 4" grinder. Making slits and cutting smaller chuncks at a time would be easiest.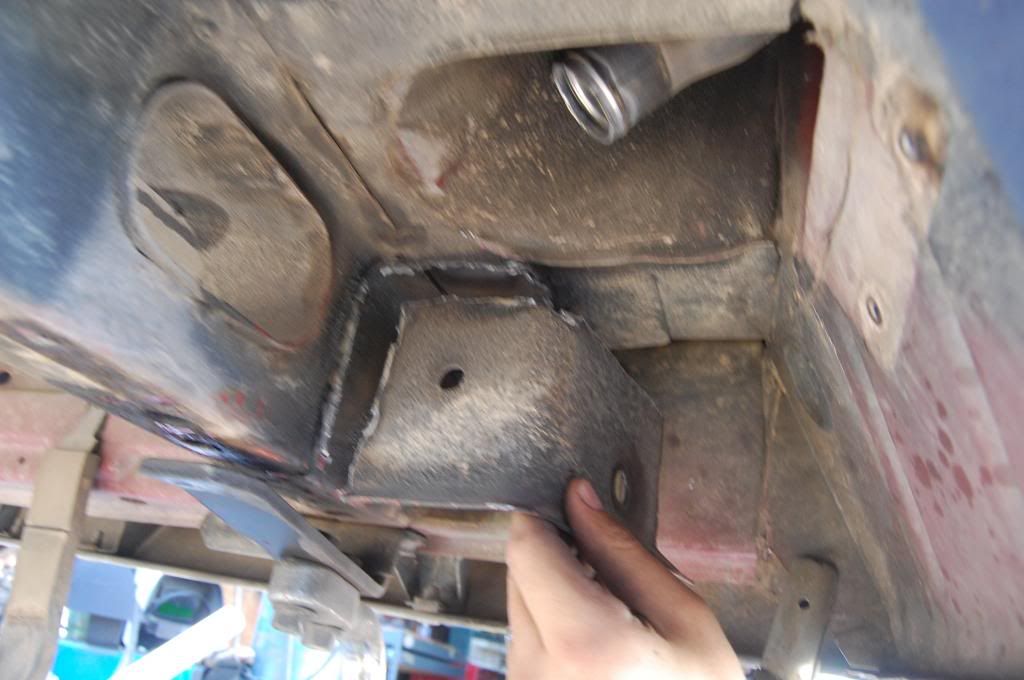 4th step is to grind down excess stock shackle box to get the box to sit flush. ALSO NOTE the white chalk where the stock welded nut is, youll be cutting out that half moon portion!!!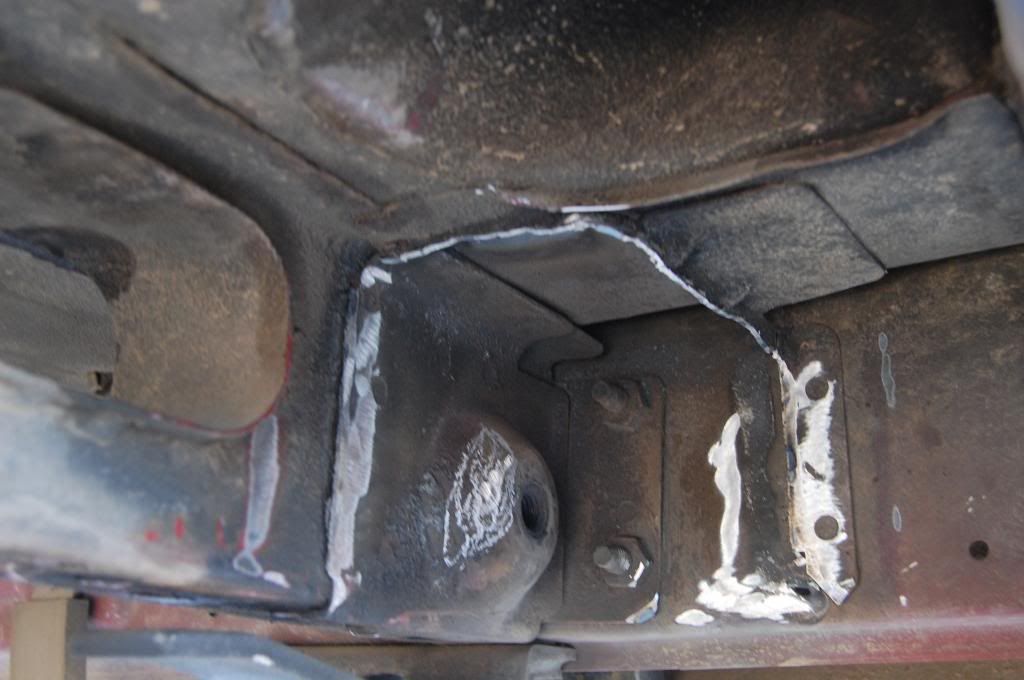 And that portion cut. You do this because the closest 2 or farthest 2 pending how you look at it, the bolt goes directly in that section. So in order to use either of those holes, you need that portion cut! I say do it before you install it & have to take it back apart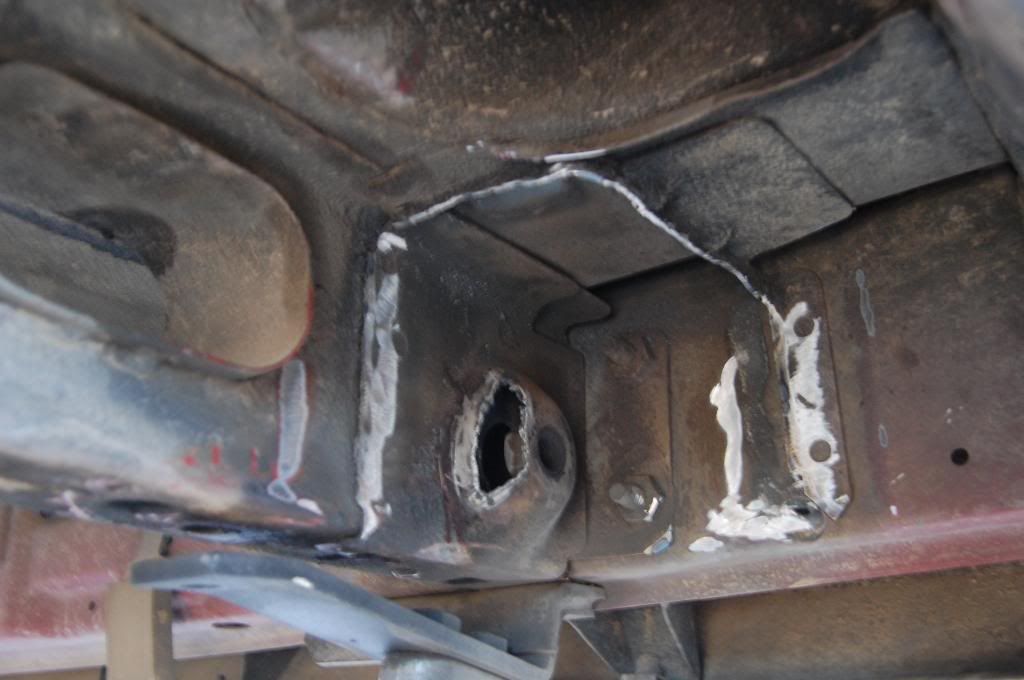 step 5 is bolt the box in using supplied hardware. You get 2 new shackle bolts with nylon nuts. You get 2 shorter grade 5 bolts that go through the stock shackle weld nut. You get quite a few grade 8 washers & 2 other grade 5's that go "through the floor".
shorter grade 5 goes in stock weld nut location.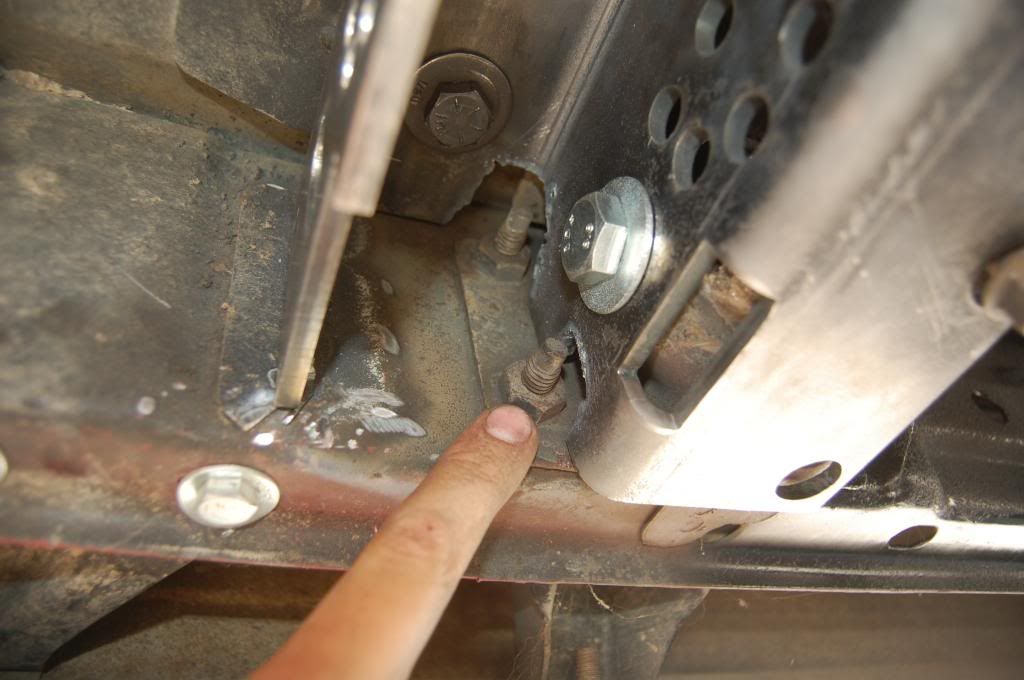 black bolts going up through the floor we also grade 5's.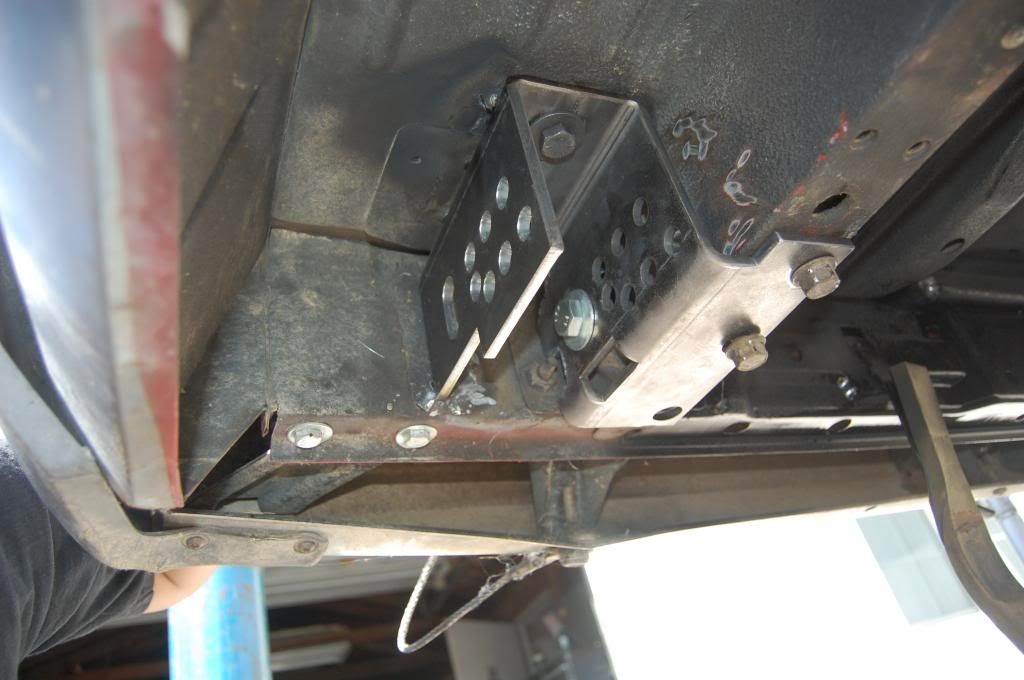 step 6 is not 100% nessasary but will tie thing together better! Anyway the step is to drill the 2 holes through the floor. If you have carpet now would be the time to lift/move it out of the way!!!! 1/2" bit, drill from the bottom up. So lay undernether your rig and drill upwards, theres 2 precut holes in the boxes so you CANNOT get it wrong!
again no supplied picture for this step as we used a plasma the entire time! But its extremely straight forward!
step 7 is to bolt on the floor plate to the shackle box using the 2 holes you just cut. I opted to weld my plates to the floor since it will be a tie in for my cage & shock hoops.
So grind & wire wheel away if you intend to weld them in like so.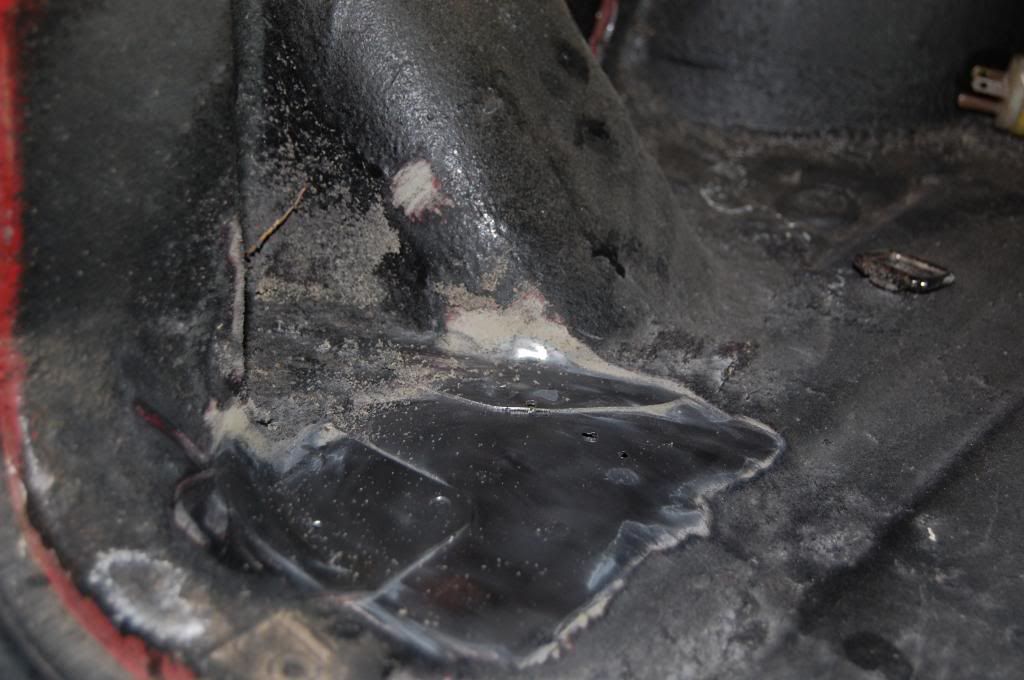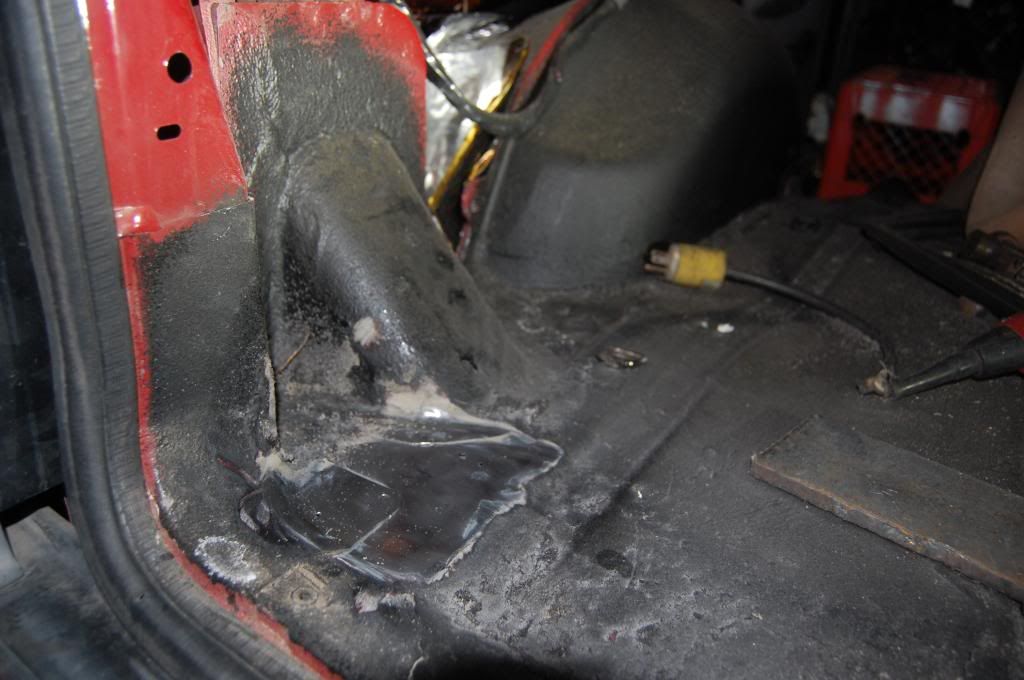 step 7.2 is to cut the supplied plates to fit back there. They come rectangular & they don't fit because the gas tank filler & box shape. You cut just the ends off 1 side like so. You can see a uncut plate vs the cut plate.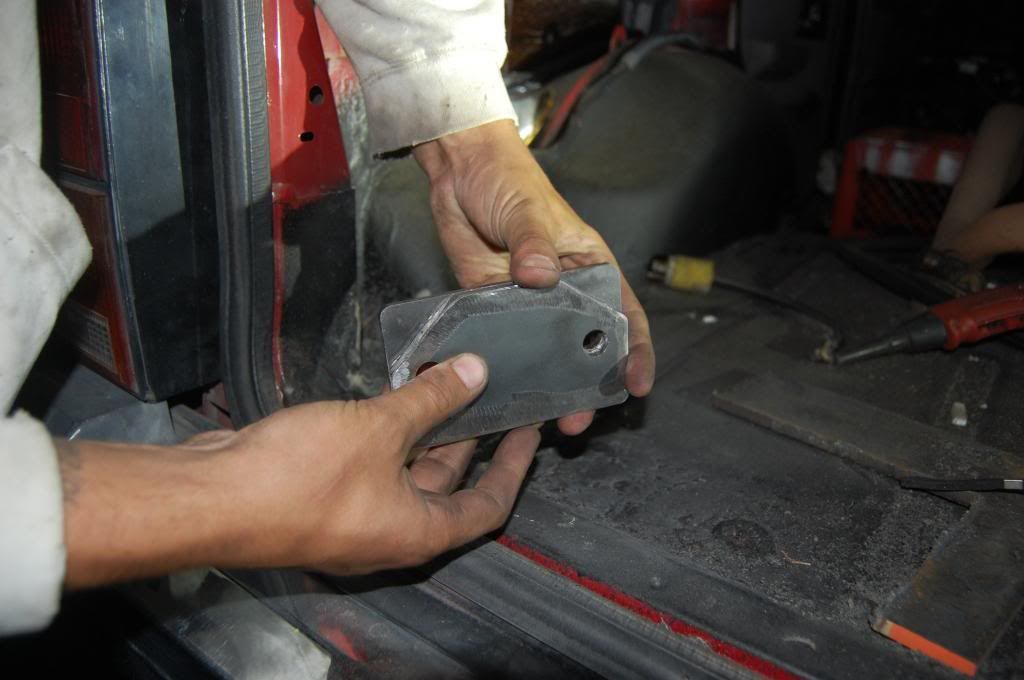 Showing where you will have contact with the plate.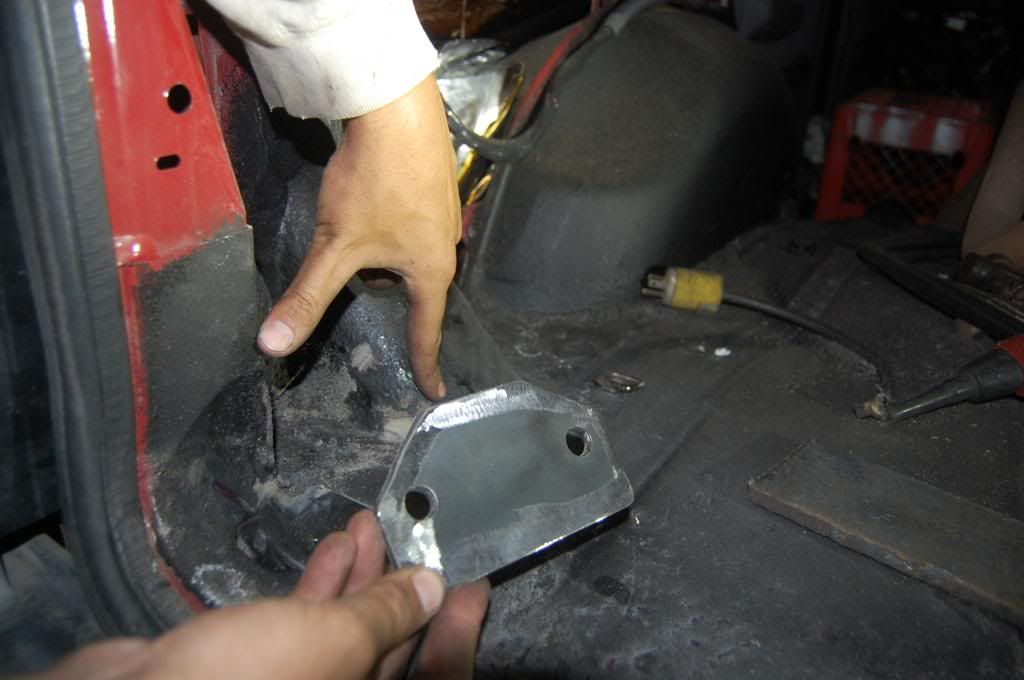 I do believe Brian
may
have these precut for you in future!
step 7.3 bolted it in place. I added the locking washers, I suggest you do to so those bolts dont loosen up over time.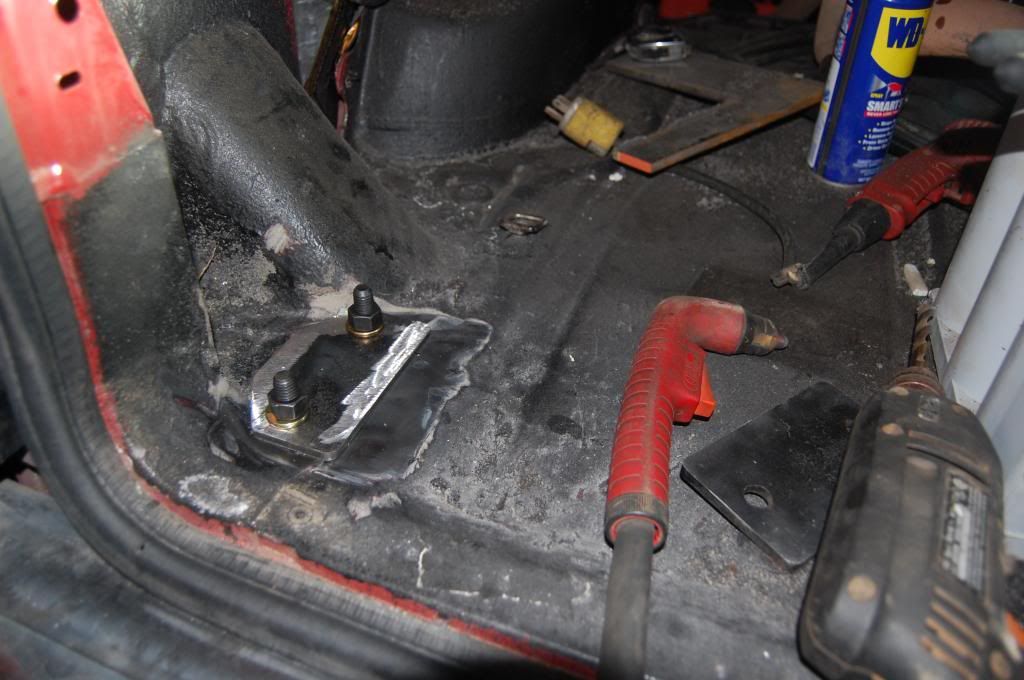 Also plenty of clearence after notching the plate!
Step 7.4 step back and take get artsy with your camera
Those are led pods hooked up to batteries btw.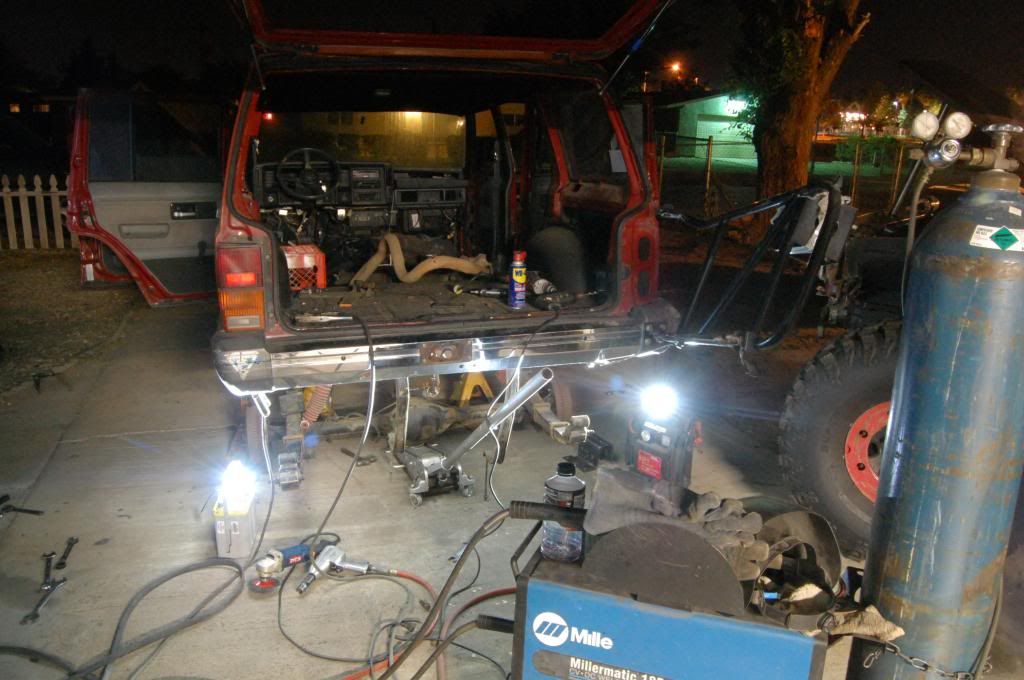 Plasma'ing out the passenger side.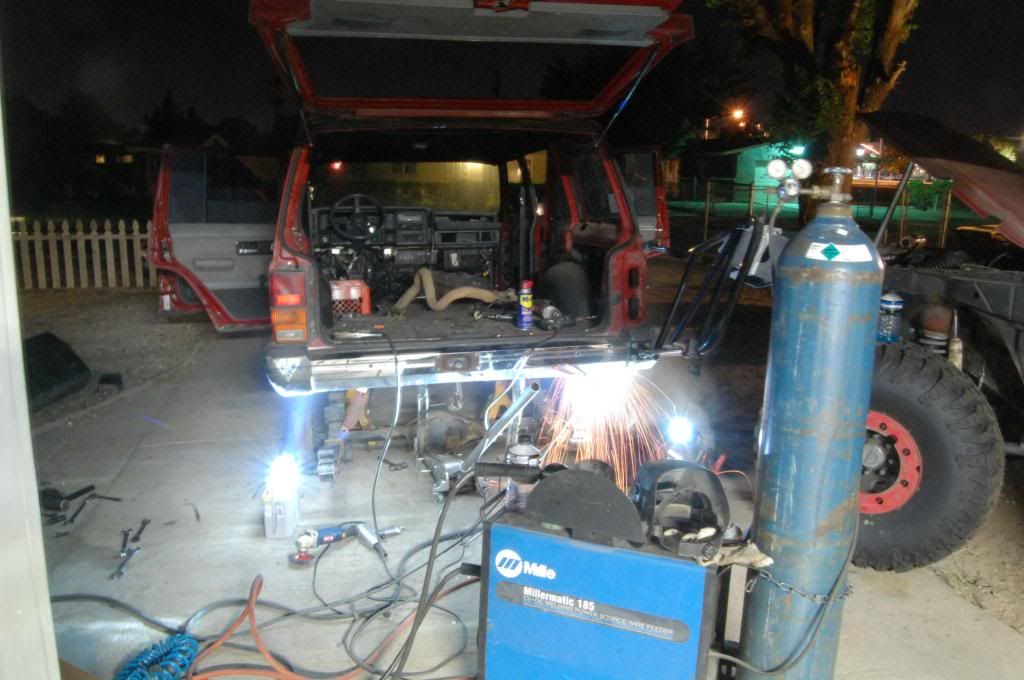 You can see the HD offroad stiffeners waiting to go in in the lower right porting of this picture!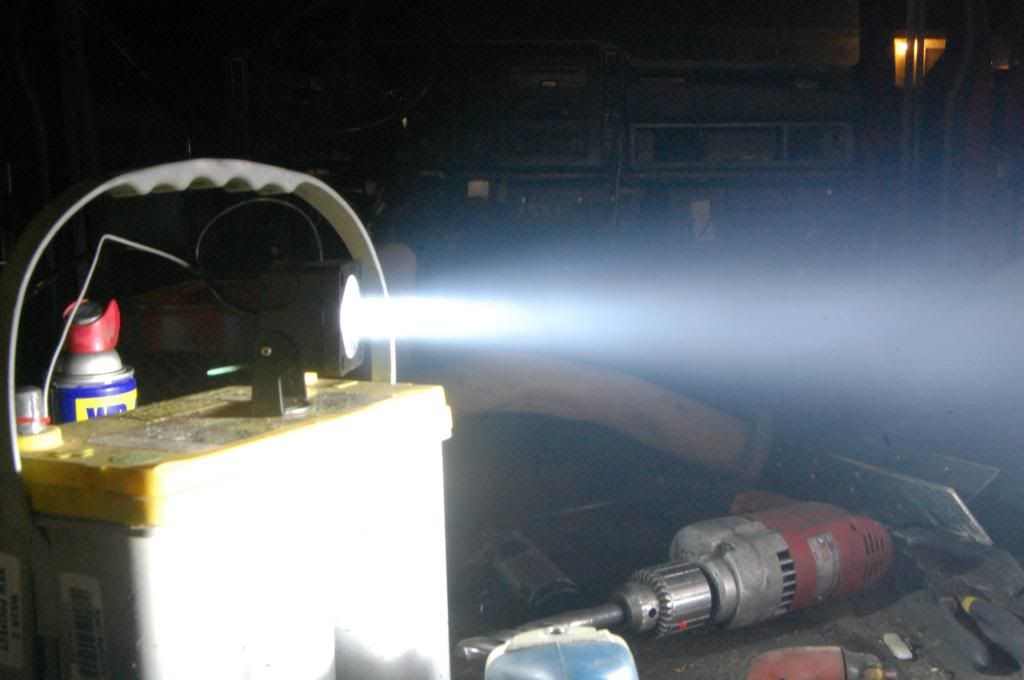 Welding in floor plates.