So this is my first write up ever. Hopefully it will help those of you struggling to take the blade to your Cherokee. A night of wheeling with no bumpstops and no rear trimming left me with something I didn't want. This: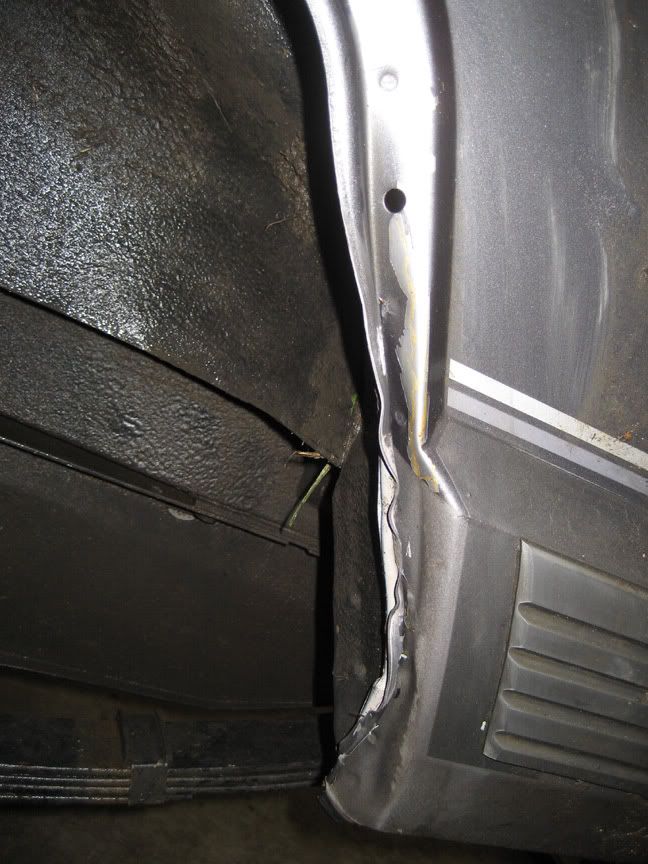 This may not be an issue in your case, but for me, I just grabbed a pair of beefy plyers and a fat slotted screwdriver. I went on my way prying until I could get a shape that somewhat resembled the original: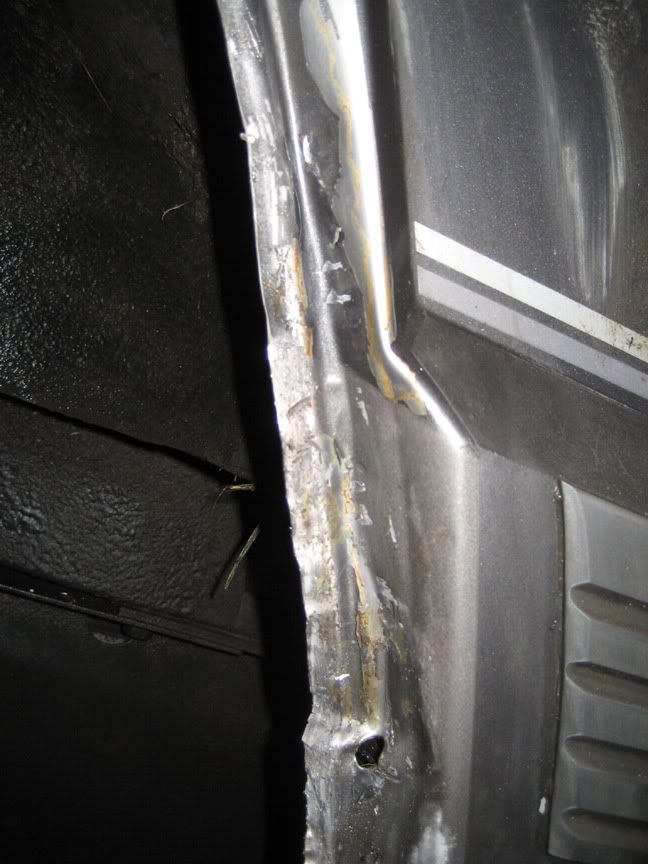 After my personal fender issue was taken care of, I grabbed a few trusty tools. I used a Jig/Sabre Saw with a 24TPI(Teeth Per Inch) blade. You can find these blades at your local hardware store. I used the same blades for my front fenders and it did awesome cutting through the sheet metal and making the turns. I also grabbed a rubber mallet and a regular hammer: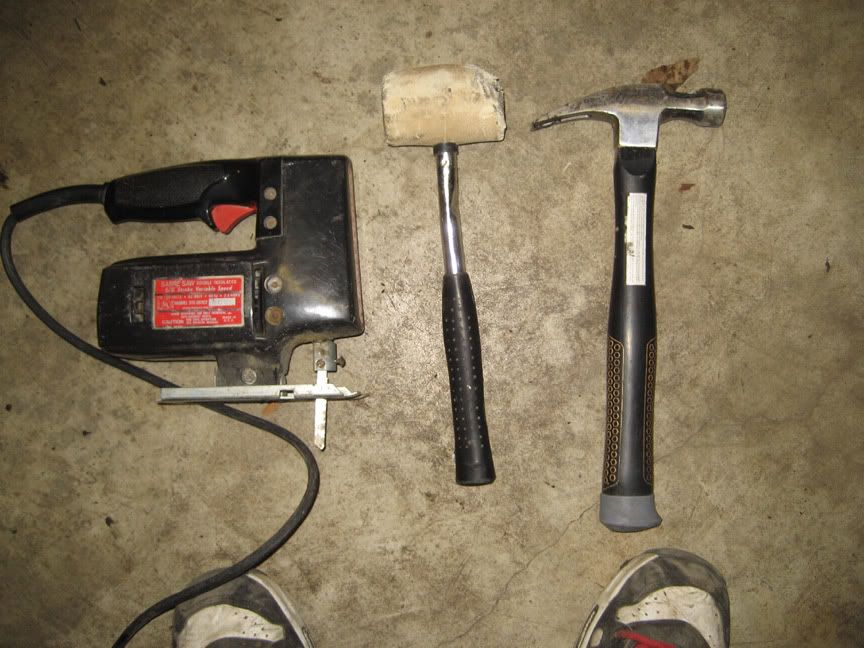 The Jig/Sabre Saw was my weapon of choice because to me, it is a little less violent than the well known sawzall. that thing seems to fly off the handle and destroy everything in its path. So the Jig/Sabre saw it was: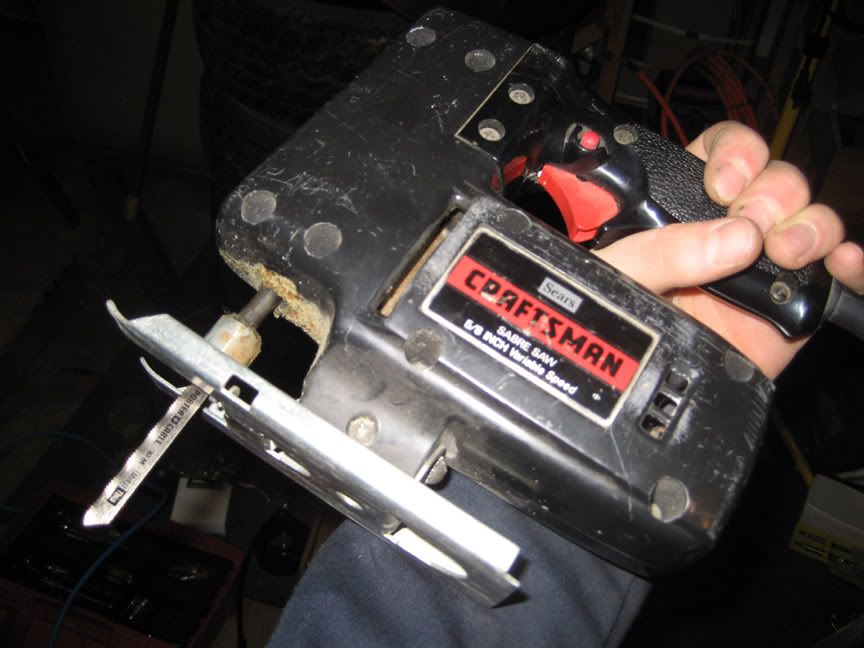 Cutting and folding the rear fenders is simple and doesn't take too long at all. it can be done in an hour if you have the tools and the know how. The concept involves cutting slits in the part of the fender that was used to mount the factory flairs so that you have several tabs that are easy to fold up under the fender well using either a rubber mallet or hammer. There are a few things the fender cutter needs to be aware of though. First of all, don't cut through the pinch welds. These hold the rear quarter panel and the rear fender well together. If you cut through these you will end up with a gap that allows mud to freely fling into your cargo area. Not my idea of a good time. Secondly, don't cut too high! This was a mistake that I made, being uneducated in rear fender trimming. If you cut into or above the bend in the fender that you are going to fold at, you will see the cuts you made after you fold the tabs under. It's ugly, trust me. This next picture shows the pinch welds circled in green and shows a cut that I made too high in a red square: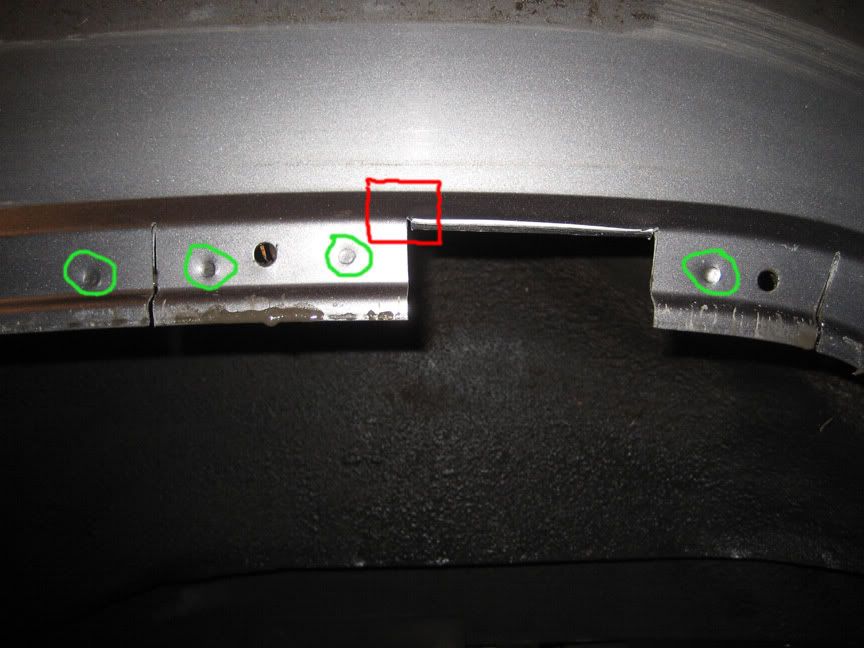 Here is a quote by EricsXJ to solidify about the cuts going too high.
Quote:
Originally Posted by
EricsXJ
The number one mistake people make is they cut too high up and when they fold the flaps in the fold doesn't happen at the top of the cut and leaves it showing.
If you don't know EricsXJ, he is a moderator on JeepForum and he is known for his Cherokee smarts. This picture shows a little closer up a cut that was made too high:
I went up past the bend where I planned to fold at. It is a little hard to see, but it made for an ugly fender: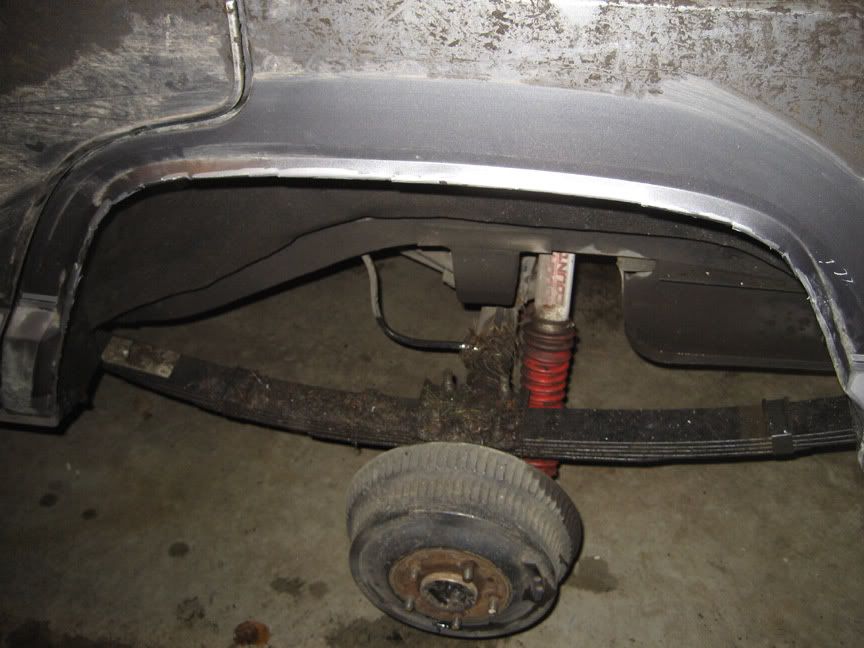 Also remember, you don't have to make a million cuts so that you have a bunch of tiny tabs to fold under. The straighter the spot on the fender is that you are going to bend, the less cuts you need. After I learned a little from the drivers side, I made some of my cuts closer together. For example, on the corners, putting the cuts closer together made it a lot easier to fold and it looke a little better. Although I still cut too high. Here is a couple of pictures of the spacing between the slits I made with the Jig Saw: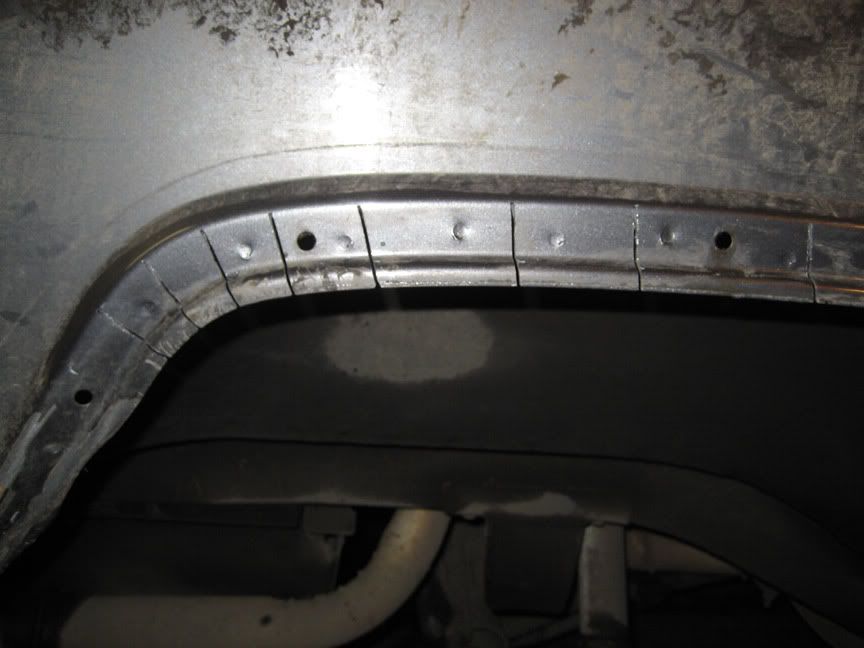 In conclusion, keep your cuts closer together on the corners, don't cut too high, and don't hit that nasty little spot welds. Some times they blend in so pay close attention to what your doing! If you do all these things, you should have a pretty good looking rear fender at the end. Just cut some slits with your Jig Saw and smash the tabs you formed back with your rubber mallet or hammer. Sounds easy, right? Well it is, but take your time to make it look good. Because if you don't you will regret it like I do.
Hopefully this can help somebody. Feel free to comment/ridicule.
-Sean