Registered User
Join Date: Feb 2010
Location: Loveland, CO
Posts: 65
Write up for 1996 XJ Cherokee: Installing an alarm
---
The purpose of this is to have a remote to unlock/lock my doors. You can call me lazy or too lazy to unlock the door with a key. I did some searching around online and did not find much on what I was looking for hooking up an alarm. So, after all the hard work and time guessing at this I though it would be nice to teach others what I have learned to save you time.
I purchased a cheap alarm:
Scy Tek G20
http://www.sonicelectronix.com/item_...cyTek-G20.html
I also need to covert the alarm from (-) negative to (+) positive door locks. So, I picked upped a Scy Tek Inverter
http://www.sonicelectronix.com/item_...-INVERTER.html
this just plugs right in the alarm unit, simple.
Here a pic of what the alarm Wiring Diagram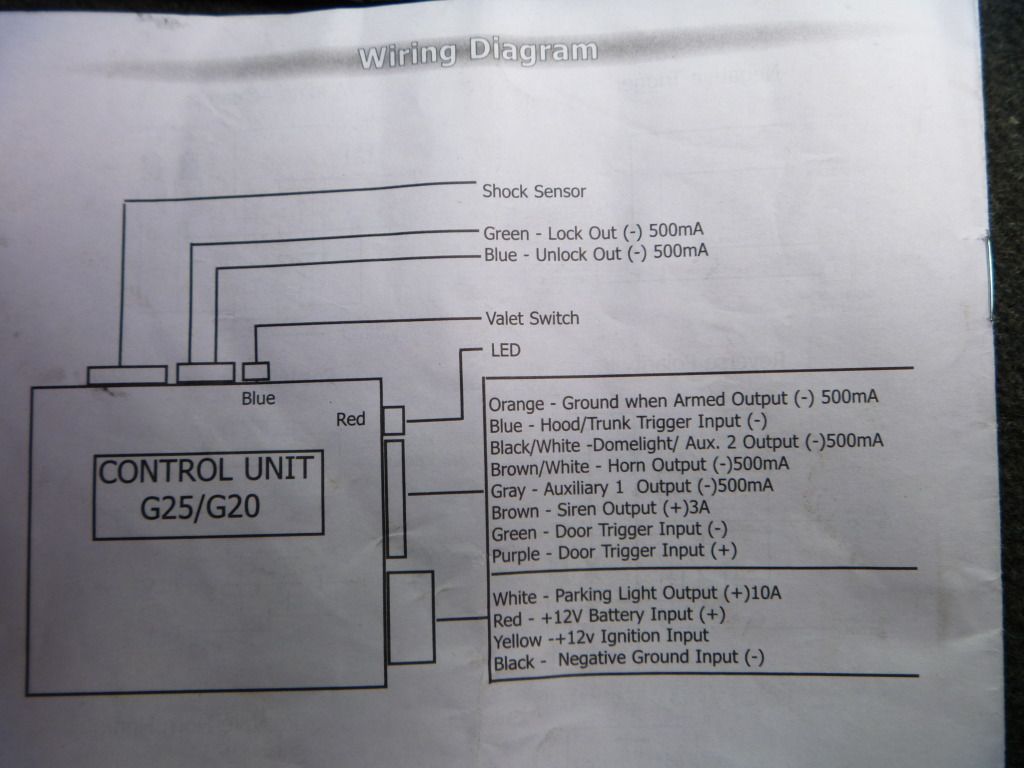 This is pretty close to most if not all car alarms.
Power:
Red and Yellow wires went here: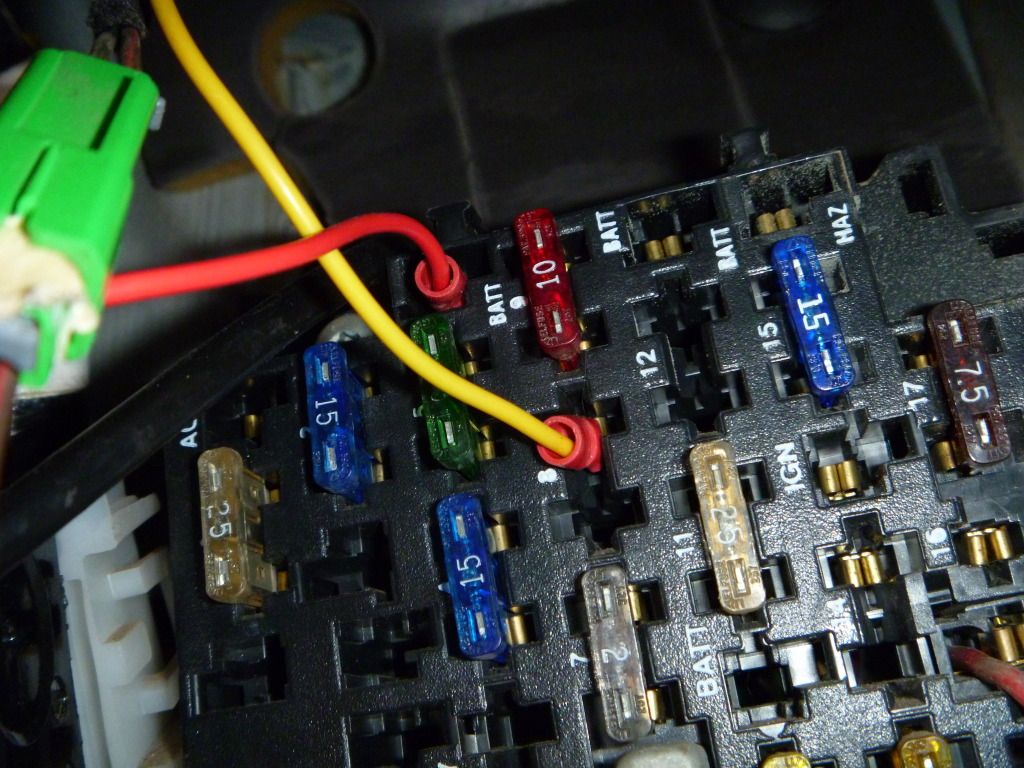 Black: Went to a ground screw
The Locks:
Green and Blue wires went here: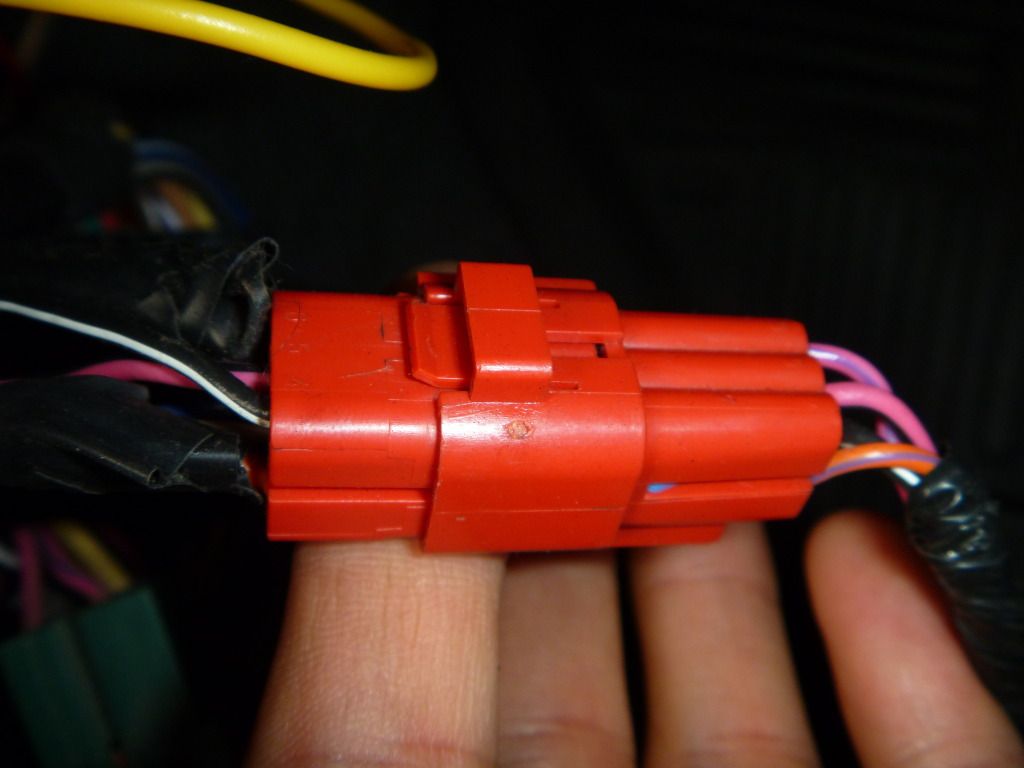 This is located on the Driver's side kick panel.
Hook the Green to Orange/purple wire: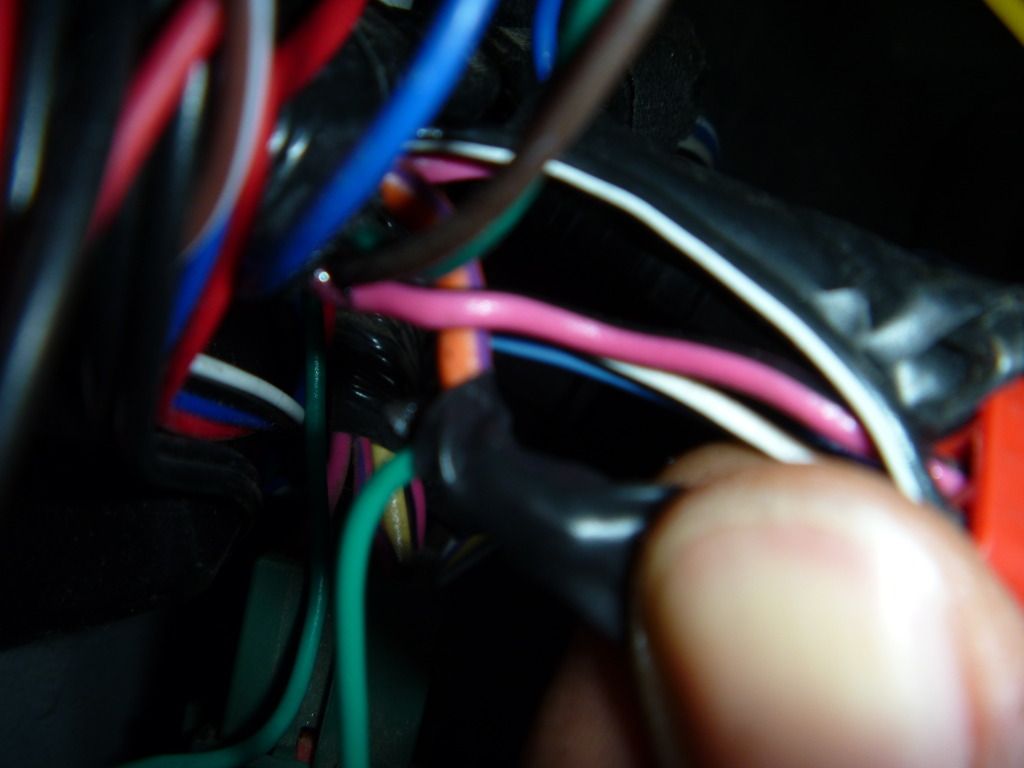 Hook the Blue to Pink/purple: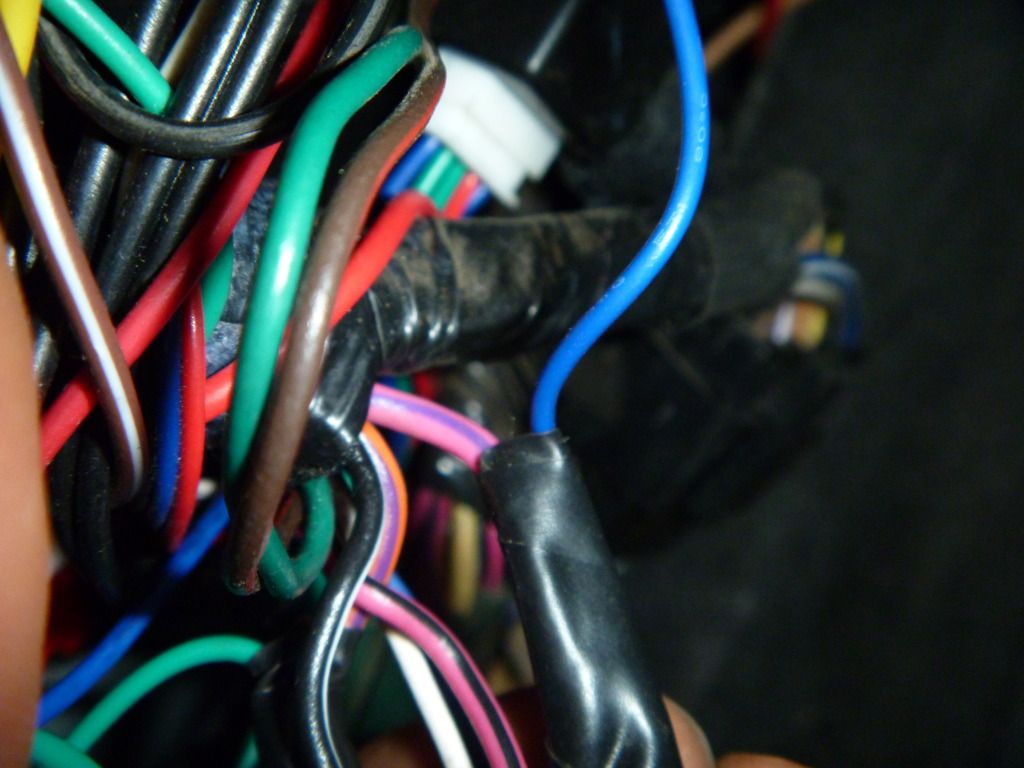 Door Trigger:
Purple and Green wire* Just needed to use the Green (-) one only! This is located on the Driver's side kick panel. Hook it on the main side. Not the side that going to the driver's door.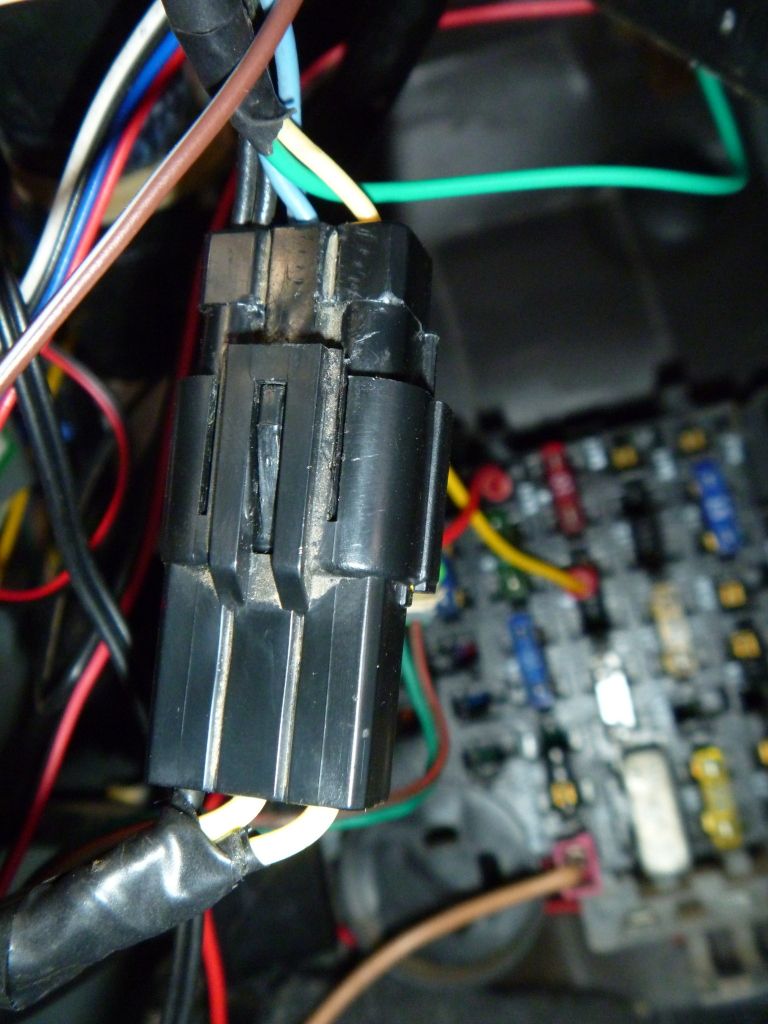 The Horn:
Brown and Brown/white
Brown (+) goes to you alarm Siren (+) side.
Brown/white (-) 500mA to Black/red
This is located here: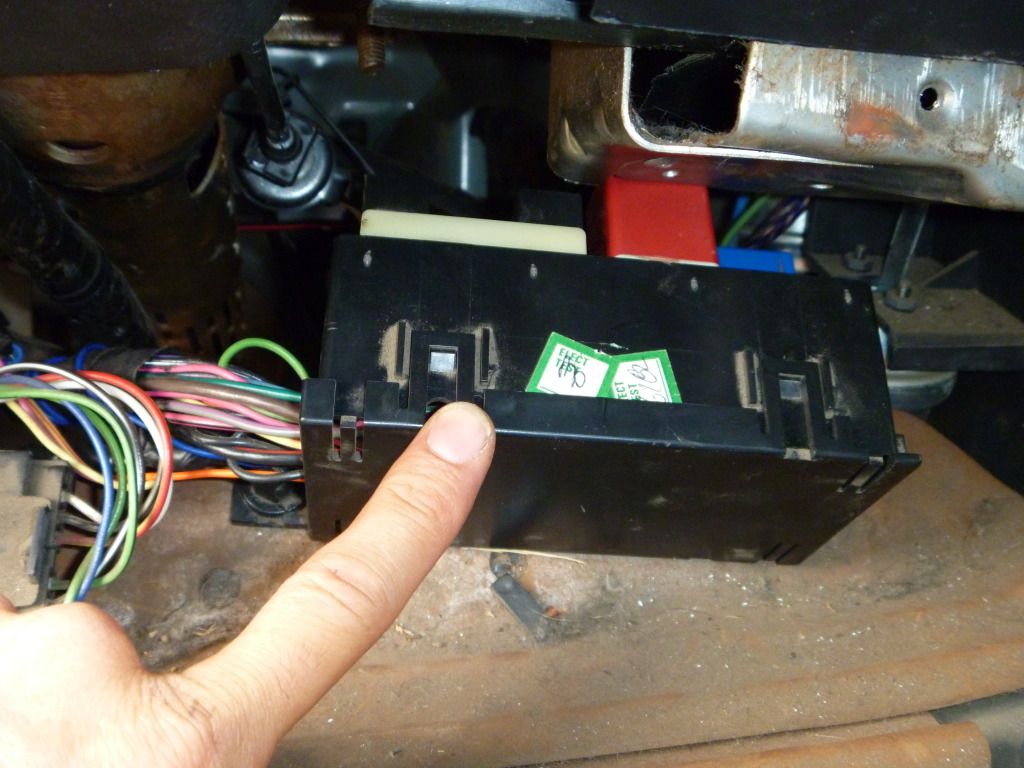 The Flasher:
White (+)
White (+) goes to the Blue/red (same location as above)
The Orange Wire:
Orange – Ground when Armed output (-) 500mA
This one took me forever to find. The purpose of this wire is when the car turns on, the door lock automatically. The alarm will also unlock the doors when the ignition is turned off.
Orange wire was hook to the Black/red wire (the red relay on the relay panel).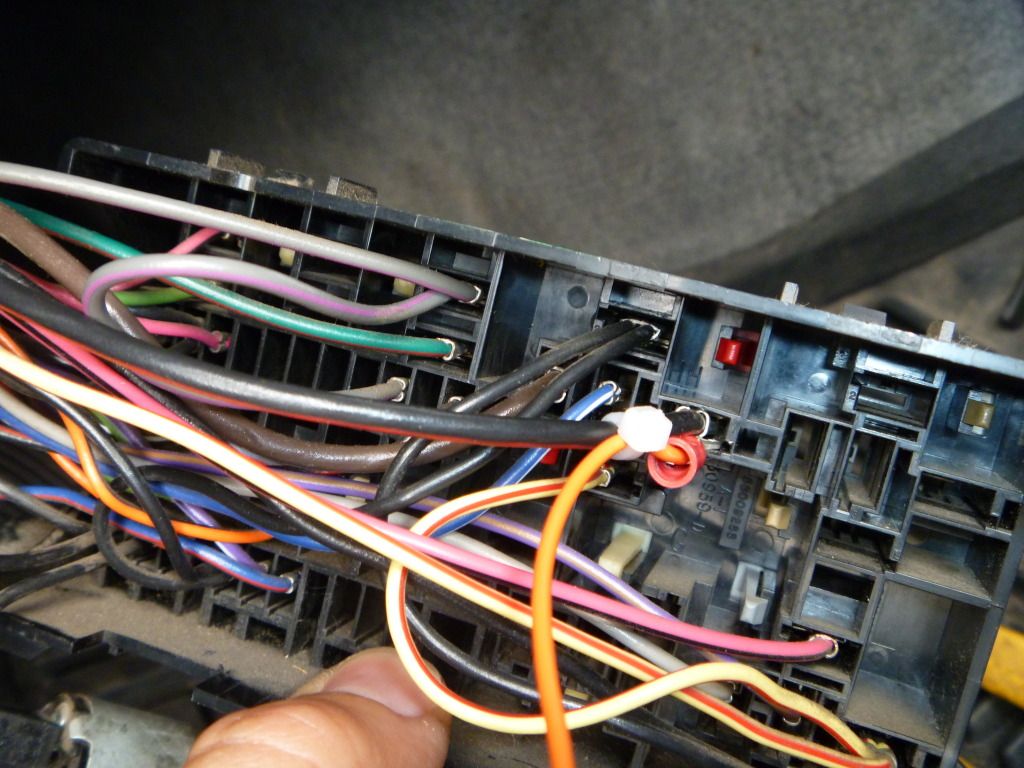 Other wires:
DID NOT USE:
Blue – hood/trunk
Black/white- dome light (I wish I could of hook this up!)
Gray - aux 1
Purple –door trigger (+)
Thanks for reading!
---
01 WJ Limited 4.7, 6.5 IRO w/Rear LA's, Steering Equalizer, 2.5" Drop Pitman Arm, Soon 33's
Currently Active Users Viewing This Thread: 1

(0 members and 1 guests)
Posting Rules

You may post new threads

You may post replies

You may not post attachments

You may not edit your posts

---

HTML code is Off

---