Replaced my valve cover gasket today so I figured I'd do a write up on it since I don't remember seeing one.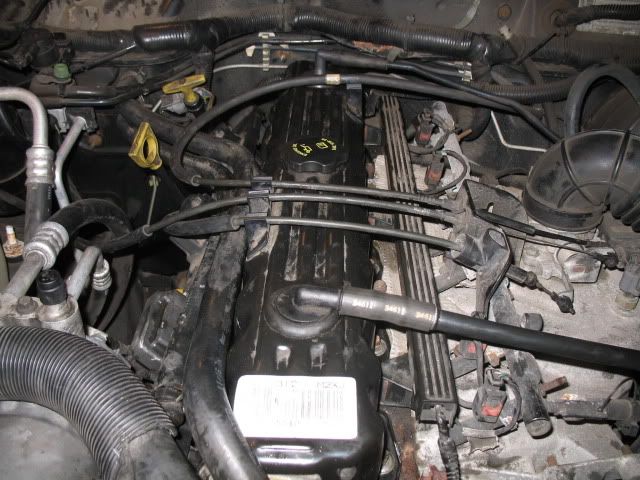 Pretty simple procedure, first pop the hoses out of the holders on the passenger side of the valve cover. Then unhook the throttle cables
and take the throttle bracket off by removing the two bolts holding it in...pull it out of the way and zip tie it to something.
Next, remove the two breather hoses from the crank case vent valve and the plastic breather on top of the valve cover
Next, remove all 15 bolts holding the valve cover in place. Before removing make note of what bolts are where, some of them are actual bolts and some are studs.
14 of the bolts/studs are easy to remove, the last one is at the back side of the valve cover near the firewall and is a bit tougher, it'll require an extension and flex socket (I believe that's what they're called).
Now it's time to remove the valve cover. Mine was somewhat tricky to remove, I had to hit it lightly with a rubber mallet to break it free, then once I did that it didn't seem to want to lift up. The front portion of it tends to get stuck on the upper thermostat housing hose
To avoid this simply squeeze the hose clamp and move it up out of the way....or you can disconnect the hose altogether.
Now the cover is off...make sure you remove the old gasket and any remnants of it and clean the area very well before installing the new gasket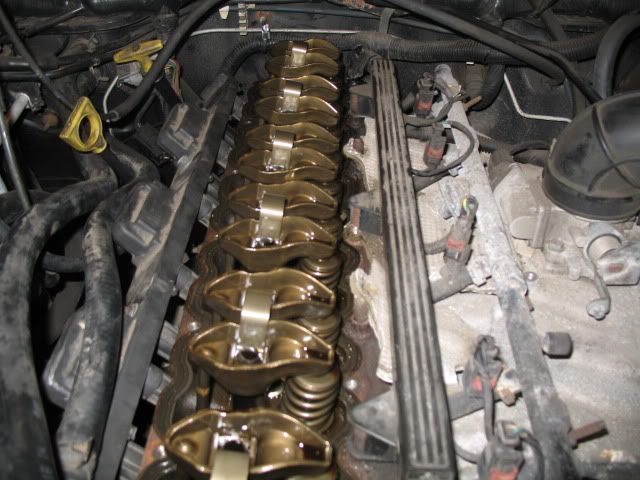 Remove the grommets from the holes in the valve cover, but make sure you keep the metal inserts that are in them because the inserts don't come with your new gasket!
Clean the surface of the valve cover itself as well so that it's free of debris and is smooth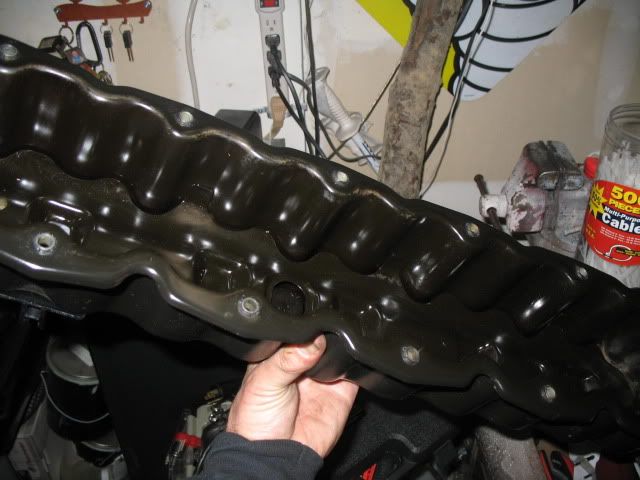 Now that everything is clean, it's time to install your new gasket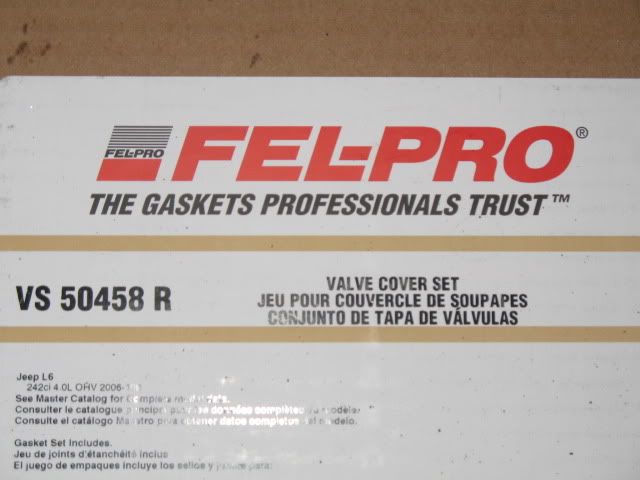 Install the gasket, place the valve cover on top and put the bolts back in.
Make sure you secure the bolts from the inside out in a criss cross type pattern...and the next part is very important. DON'T OVERTIGHTEN. The torque specs are very small...only about 7ft lbs of torque. Overtightening can cause warping of the gasket and leaks.
Once you've properly torqued the bolts, just put all the hoses and cables back the way you took them off, top the oil off if you lost any (which you shouldn't have) and you're good to go!