Oh man I remember this thread like 6 years ago, This was the inspiration for adding TJ flares on my jeep
Pic was taken the the summer of 2007 or 2008.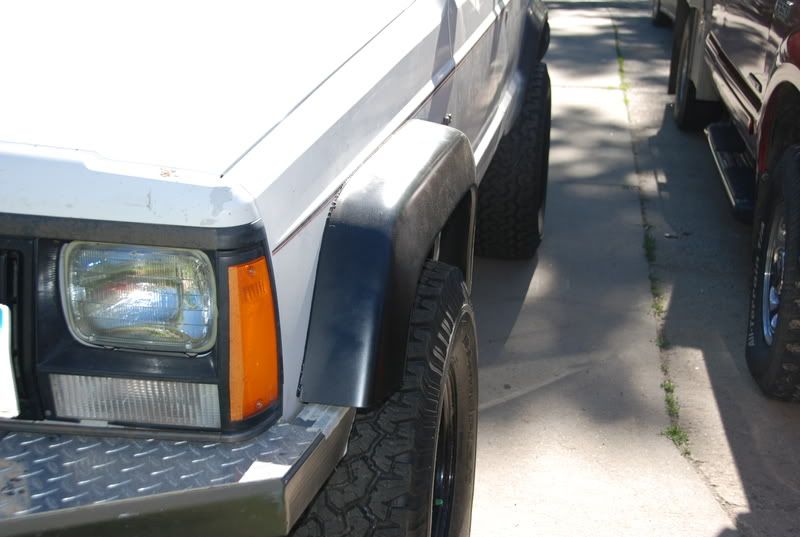 __________________
1989 XJ, 5spd, np231 with bjconversion SYE , re3.5, 33x12.5r15 BFgoodrich ATS, D30 F, Dana 44 from 87 with 4.56s, Custom front bumper.

94 yj: stock everything and 4 angry squarrels under the hood.