Did some work on the Jeep today. Have a couple pictures to update you folks with.
Pulled front diff cover off and the gears look great. Replaced the fluid, breather line, and front diff cover with the D30 cover and bolts from my Jeep. If you notice in the picture that the front drive shaft hanging down..
Replaced the front axle pinion seal and we broke two bolts off inside the yolk where the clamp holds the Spicer to the yolk...Hopefully that makes sense..
Drilling those broken bolts out of the yolk..
Rethreading the yolk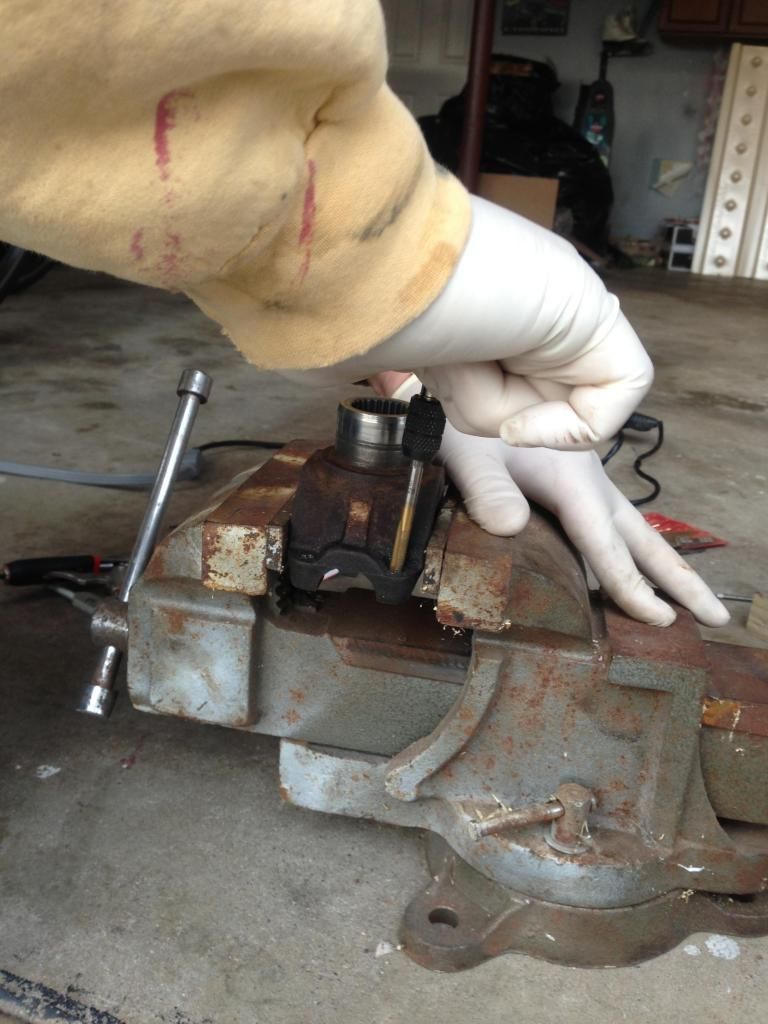 Unfortunately we drilled the last bolt out incorrectly and destroyed the yolk after all that hard work. So we sucked it up and ordered a new yolk offline for 45 bucks and also ordered a new tie rod, drag link, steering stabilizer, and upper and lower ball joints.
More pics and updates to come soon!