Registered User
Join Date: Dec 2008
Location: Pittsburgh, PA
Posts: 4
Speaker Replacement 1992 Cherokee
---
Need to know the front door, rear door, and dash speakers sizes. Need to get replacements on all of them for a 1992 Grand Cherokee. Anyone have any inexpensive ones they have used that seem to sounds descent. This Jeep is my future mother in laws and its got maybe 200,000 miles so nothing too fancy. Just want to get her a set of speakers she has been wanting. Not sure what size they are. Thanks a lot.
Registered User
Join Date: Nov 2007
Location: Southern Maryland
Posts: 1,365
get on crutchfield.com and it will tell you everything
Registered User
Join Date: Sep 2006
Location: Sioux Falls
Posts: 508
100% sure that 6.5 inch round speakers will fit in the front doors. Possibly the rear hatch. I got 6.5s to fit in my 99s front doors just fine and I just ordered 4 Infinity Reference 6.5s for my 1992 also. I snagged a roof-mount soundbar from a 95 at the local junkyard so I will slap my 6.5s on the headliner and in my front door. Probably will leave the 5.25s off in the hatch though.

Get some 6.5s for the front doors for sure. Heck, I even got 6x9s to fit in my 84XJ with a bit of cutting. Once you get the 6.5s for the front, remove the rear hatch panel and try one there for fitment. If it fits, go get another set of 6.5s for the hatch. I HIGHLY recommend NOT fitting 6x9s in the hatch. Had to cut and hack that damn fiberglass for hours to make em fit and they tend to fall out all the time. At least on my 84. Stick with 6s or 5.25s in the hatch if 6.5s wont fit.
Registered User
Join Date: May 2008
Location: Mateo, Cali
Posts: 830
you'll find better luck in the Grand Cherokee forums, this is the Cherokee forums. But since they are so alike you can fit 6.5's in the front doors by just drilling new mounting holes, and you can also fit 6.5's in the rear hatch, my speakers came with adapters to fit larger speakers in a smaller speakers mounting holes so i used those. Not sure if you can drill new mounting holes in the hatch since i havent personally done it and i didnt really inspected that area much when i was installing my speakers. Not sure about GC dash speakers since in the cherokee you have to rip out the whole dash to get to them (or so im told)
Here's my setup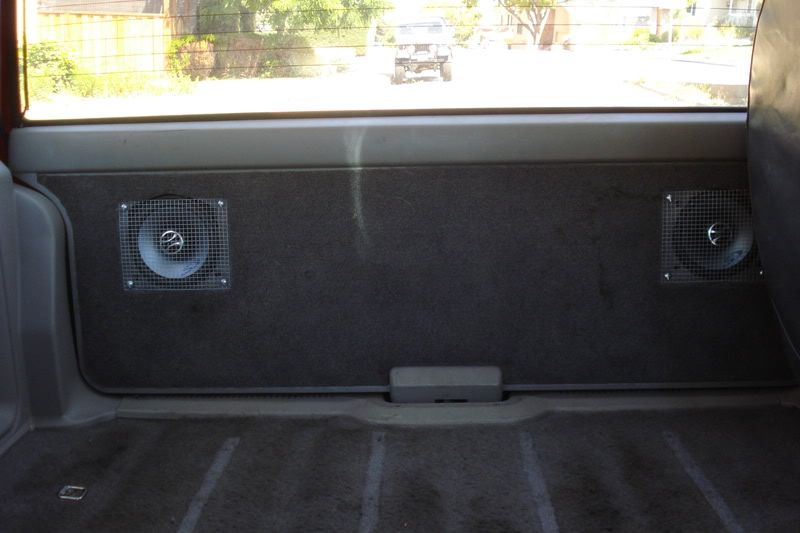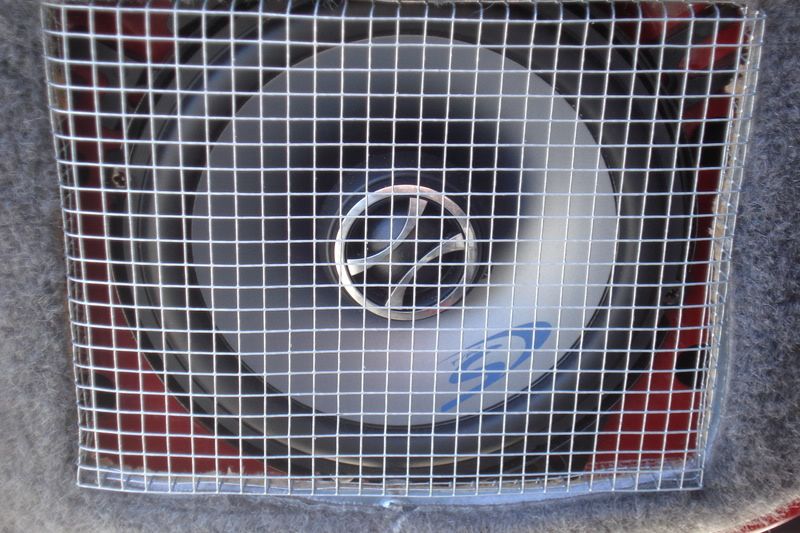 Since then i have removed the adapters on the front two doors which made the speakers retreat about 1/4 of an inch, that might have given me enough room to where i didnt have to trim the pannels, not positive tho since the factory speakers grills arent there anymore for me to see if they touch the speakers or not lol.
Registered User
Join Date: Apr 2007
Location: Highlands Ranch, Colorado
Posts: 1,845
Do you like those type S's?

I just got a pair of 5.25 for my cherokee on black friday. Picked them up for $50 thought it was a good deal!
---
2000 Jeep Cherokee. 4.5', Long arms, Bumpers front and rear, Winch.
1992 Toyota Paseo DD 35+ MPG
Colorado Member #89
Registered User
Join Date: Nov 2007
Location: Southern Maryland
Posts: 1,365
The OP can't have a 1992 Grand Cherokee, since those started production in '93

6.5 will fit in the doors and hatch *IF* you use low-profile speakers. Regular depth 6.5 will not fit.
Currently Active Users Viewing This Thread: 1

(0 members and 1 guests)
Posting Rules

You may post new threads

You may post replies

You may not post attachments

You may not edit your posts

---

HTML code is Off

---