OK, I have seen this problem posted on a number of forums and have seen a number of suggestions for the fix. While most, if not all, are valid, I thought that I would post my fix as it has worked well for me several times and is relatively simple.
My Buddy tried this: (Yikes)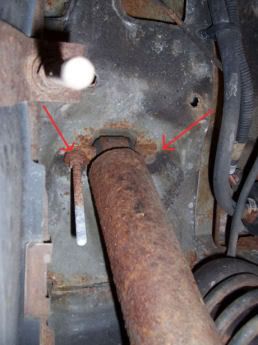 I told him I had a better way.
First off, most Jeep owners will tell you that anytime you try to remove a the rear shock bolt, the dreaded snap is always in the back of their mind, so I will tell you in this procedure, we want the snap. We pray for the snap…in short, the snap is good.
First we backed the jeep up on ramps for room to work but you can use stands as well. Just make sure it is secured!
Tools used:
½" Breaker Bar
Ratchet & extension w/ ½ & 7/16's heads
Impact gun (Air works best but electric may do the job)
(4) ¼ 20 X 3/4" bolts, washers and nylox nuts (optional as you can use Blue thread loc as well)
Telescoping pick up magnet
Step 1: We used a ½ breaker bar to snap the bolt heads. It didn't take much.
Step 2: We removed the old shocks.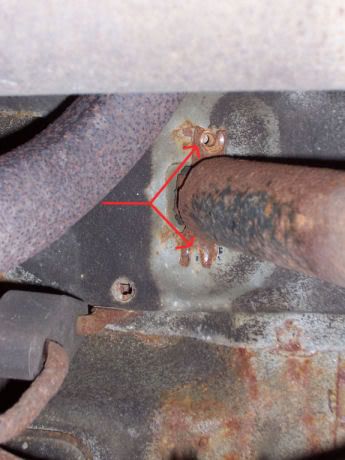 Step 3: We used a small air impact gun with a chisel bit to break the nuts free of the weld and removed them.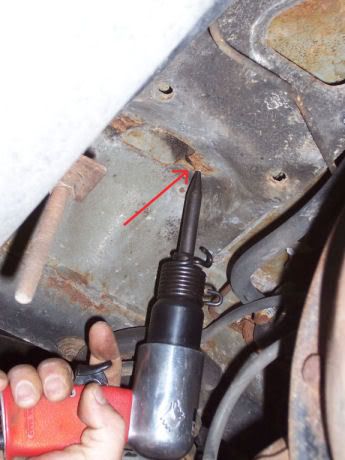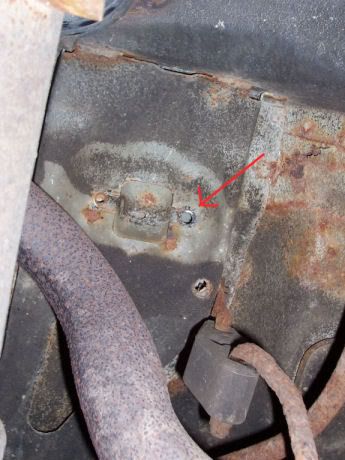 Step 4: Through the access hole we used a telescoping magnet to fish the new ¼-20 X ¾" bolts (with washer) down through the bolt hole. This can be a little tricky. The use of a small pick, needle nose pliers or tweezers are useful to guide it through.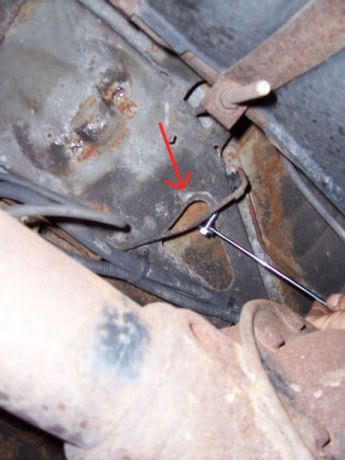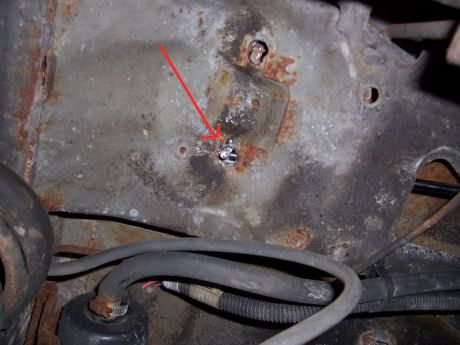 Step 5: We then started a nylox nut and washer on a bolt one side and then mounted the shock on the bottom to give it some tension.
Step 6: We then used a 7/16ths open end to lock the top of the bolt from turning and a ratchet to tighten the nut and repeated this until done.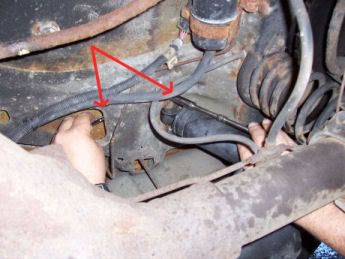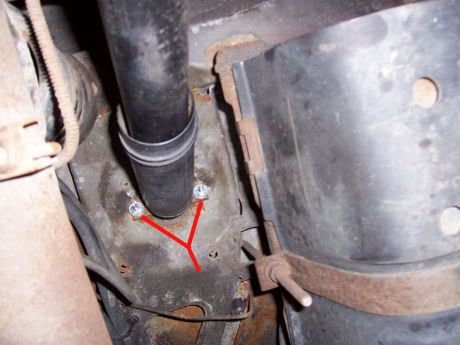 Total time, 45 minutes.
I hope this helps a few fellow XJ'ers out there.
OH....
My buddies Mall Crawler…hehehe