Hey everyone,
I thought that i would share this with everyone since i know how much i disliked my rough country long arm crossmember, especially since it wasnt a removable center section. So since my jeep is in a state of limbo with the new 4.6 stroker goin in and doig some plating on the unibody i thought it might be a good time to make that piece of crap crossmember center section removable. It isnt the hardest modification but it is time consuming. I dont know if this will work on any other rough country long arm crossmember i am doing it to my XJ and that is what the write up is based on.
What youll need:
I used 1.5x3x3/16 tubing 2x4 will also work about 25 inches
1/4 plate about a square foot
welder
drill
grinder
cut wheels
grinding wheels (sanding,flap,or hard wheel)
Here is what you will start with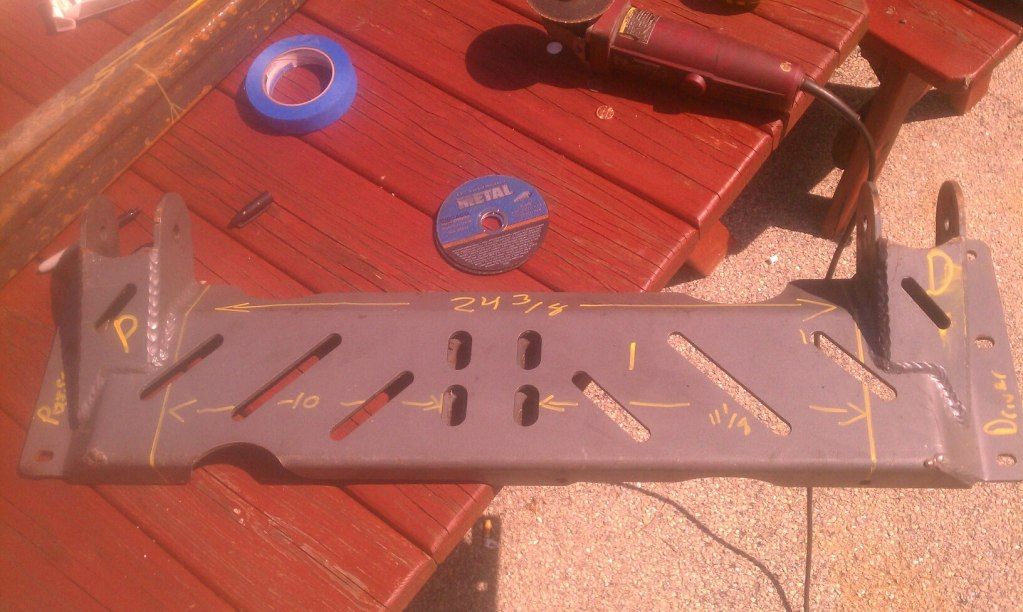 The first thing you wanna do is find your preffered layout may varry depending on your set up. the piece below is cut off the original crossmember at 5 3/4 from the outside square edge. Both sides are done at this measurement. It allows you to keep the link mounts in the same place and still clear the unibody. Once you lay out 5 3/4 on each side you will be left with about 24 3/8 in between. this is what your are cutting out and replacing with the tubing.