My old thread got a little bit clutters with other things, so I'm going to re-start with a clean build thread from the ground up. So here's some stock specs...
Year: 1994
Model: XJ
Mileage: Around 65k
Motor: I6
Tranny: Auto
TC: N/A
2WD a huge downer, but too many other things were going for it to let it go at the price - I do plan on converting
Rear Diff: Chrysler 8.25
Mods: NONE! Bone stock
Problems:
Coolant leak (already fixed, was just a hose)
Slight oil leak
Some slight surface rust on roof
Price: $1100
Now, to my plans, and parts I've already gathered for the build...
Already ordered:
- RE 3.5" Superflex with full rear packs
- RE Twin Tube Shocks
- OME Steering stabilizer
- Mickey Thompson Baja MTZ's - apprx. 32X11.5" as they sit on Some TJ 16" Rubicon wheels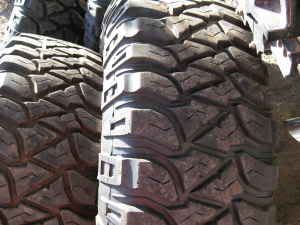 - TJ Flares from a 2001 Sahara (I know this isn't super popular with XJ'ers, but IMHO I like how they look and have always wanted to do it. They're green now, so I plan on sanding them down and putting some bed liner on them
- I picked up a JAOS roof rack - I got them off of another Marine who just got back from Japan. They're not sold much in the states but are really popular in Europe, Japan, and Australia I hear. It's really solid - I'm really impressed with their work!
YES it looks funky on my little (for now) Rosie! I'm going to fab up some different brackets to make it sit closer to the roof, but this is how it sits (the only thing installed on it so far)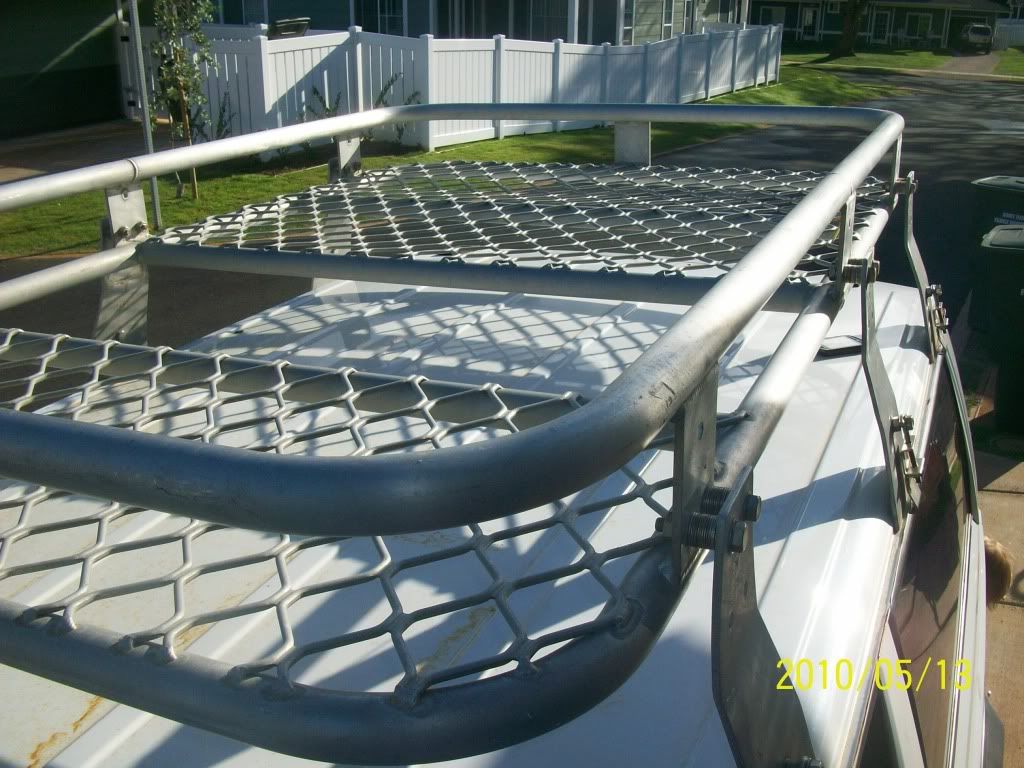 So a ton of work ahead of me, obviously! I just got stationed on a base on Oahu that has an AWESOME automotive hobby shop (basically an auto shop you can rent out bays with lifts, tools, air lines, etc) here right on base a few minutes away, so I'm already pummmppeeddddddd
I don't know any other Jeepers out here, though - so my tuner Marine buddies will have to be schooled up in Jeep to help me out!
I really want to improve my fab skills on this build - Hussler inspired me there! I'm 22 - I'm done putting it off!
So my build sheet/plans:
- Trim fender flares and install TJ flares
- Install lift (once RE hurries up - it's already been 2 1/2 weeks!)
- Start on armor/re-enforcing body/frame, including bumpers
So here's to another painful XJ build!
And on a side note, here's my son's newest Jeep buys!