Rocker Arm chatter w/Pics/Vids and questions. REAL TECH not spray paint wars
---
read the first paragraph before you decide to venture on please.
*If you don't have any
experience
with an engine please dont post
*If you don't understand simple mechanical principles dont post
* If you refer to an 'engine' as a 'motor' and didnt know the difference between the two until just now when you googled it dont post
*If you are planning on breaking the first three rules by regurgitating information from google or Wikipedia, don't waste your time please. i can use google aswell and wikipedia still says our 11th grade teacher suicide bombed the mayflower because columbus called her 'gravy train' becuase she was so fat. so their credibility is dead to me.
I am looking for information to back up what i believe the issue wheather its a personal expierence or a link to another thread i havnt come across while researching.
so here the scoop on the jeep. its an 89 with 189K miles and is actially closer to 195k ish i would assume based on when i was told the gauge cluster qut working. but its all good i got my own dash in their right now but the price was so good because the owner self diagnosed a broken rod to be the source of an awfully loud and chattery noise. and said he would take a fair price for it, and i was prepared to battle but he offered a price so good i just said sold heres the money. althought the chatter is loud and annoying it wasnt a broken a rod i knew. his loss my gain, not my problem if he doesnt know what a broken rod sounds like.
got it home determined to get rid of the horrible noise. the noise is extremely
loud compared to other ticking issues from the lifters or cracked or loose flex plates and bent rods that i have dealt with. if compared to anything it sounds like valves on a dirtbike engine that need major adjusting. thats what i thought anyway so i pulled the valve cover off and figured since it was out some high temp paint would make it a little brighter under the hood.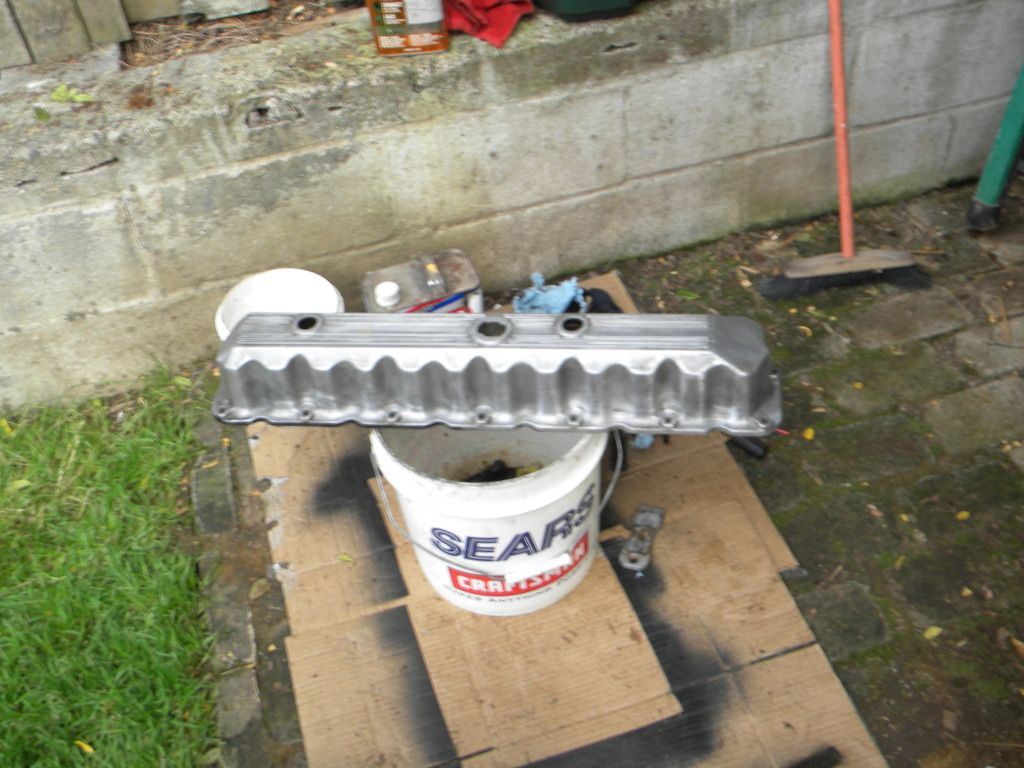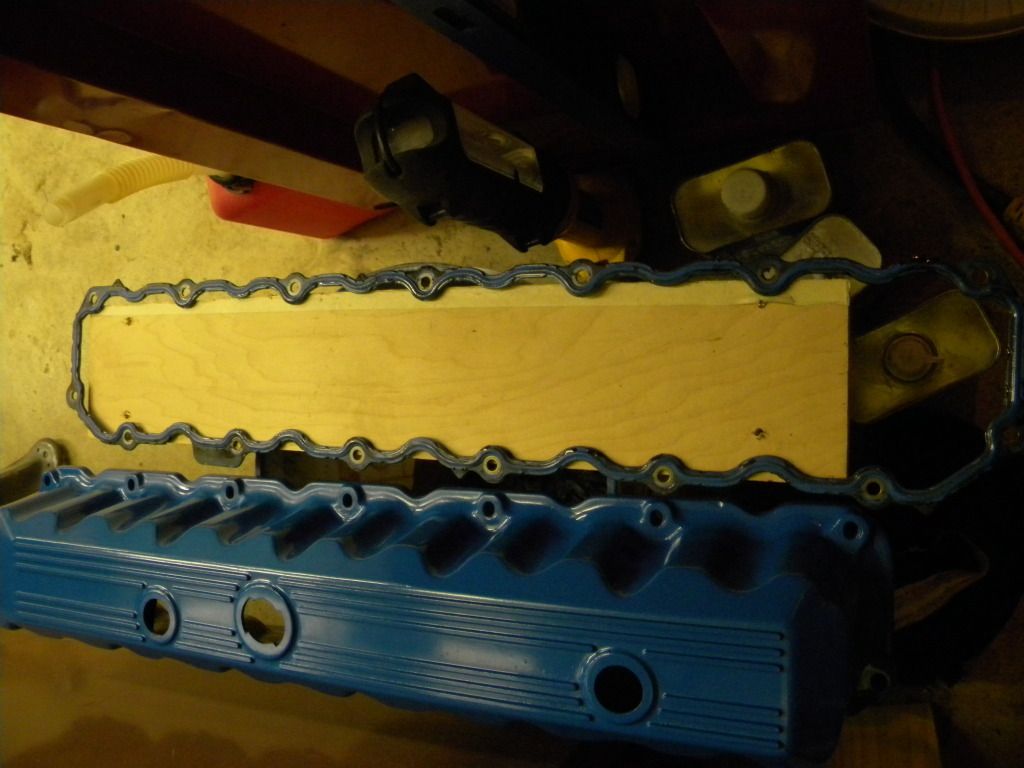 after staring at the rocker arms for a few i started checking them for play and movement or damage or anything that seemed out of the norm. i started in the back of the engine and worked towards the grill simply checking for play. when i reached the the rocker arm that is closest to the front grill i did have a slight amount of movement in the rocker arm. moving it by hand did create a mild ticking noise so common sense says if the engine is running at 3000 RPM then imagine the ticking the would be proportionally louder right?
here is a video of the movement in the rocker arm
.
i unbolted the bridge and re tourqued them to make sure that wasnt the issue and it wasnt. and although i believe my tourque wrench is fine as far as calibration i double checked with a beam style tourqe wrench. so now came the looking and pondering and looking over specs trying to decide the next step and also try and determine what caused this to happen.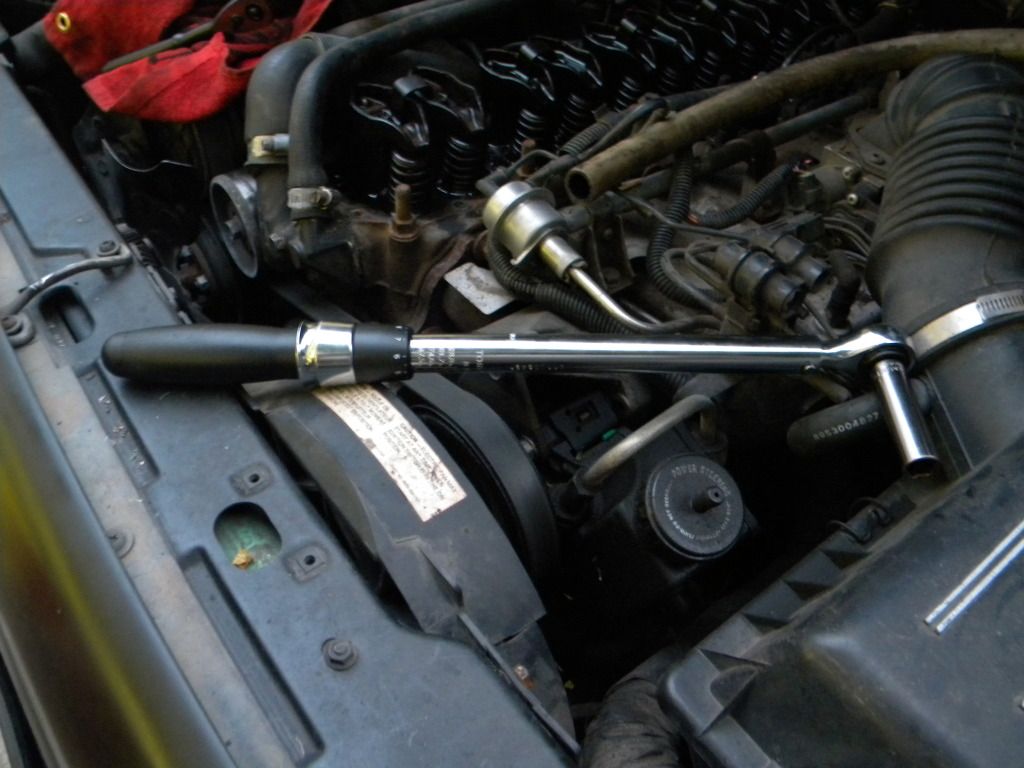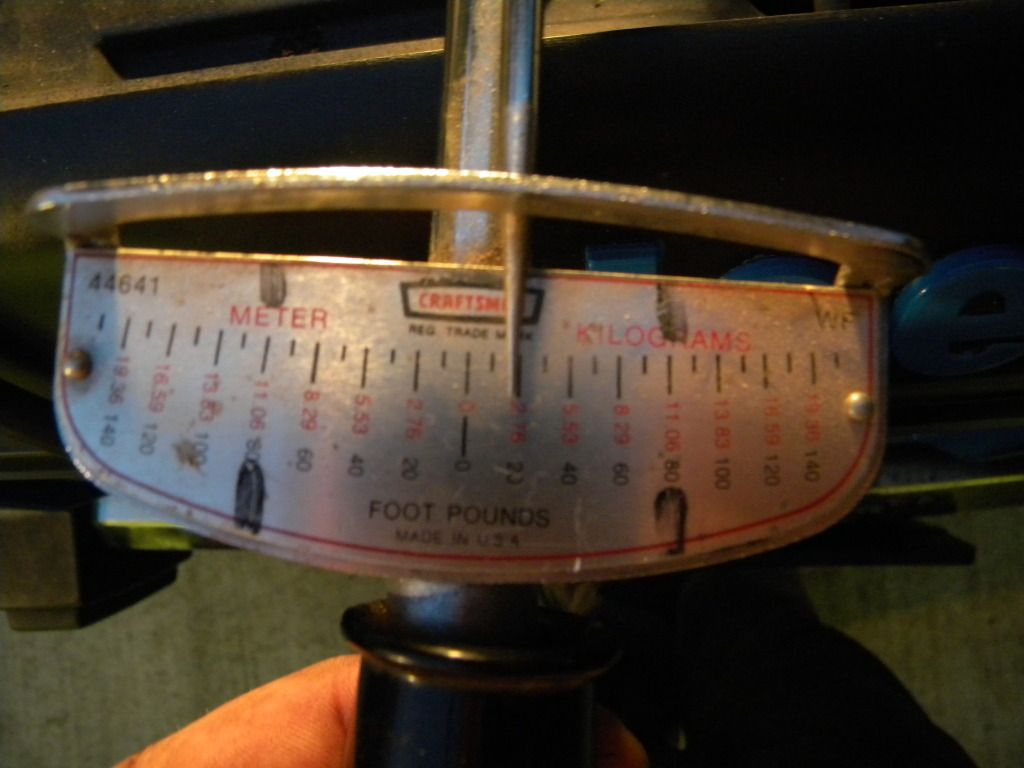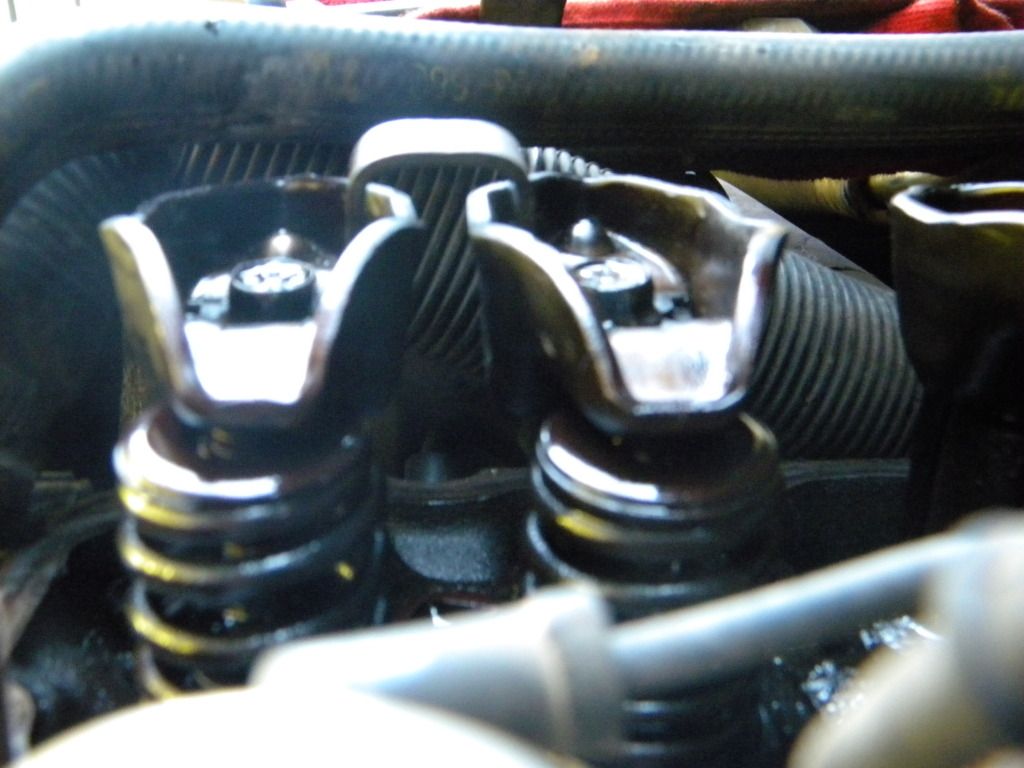 i pulled the bridge off the rockers once again and began to look at it for more than a glance and immediately could feel it was out of plumb and heres some pictures of that and a video that clearly show the whole thing is twisted.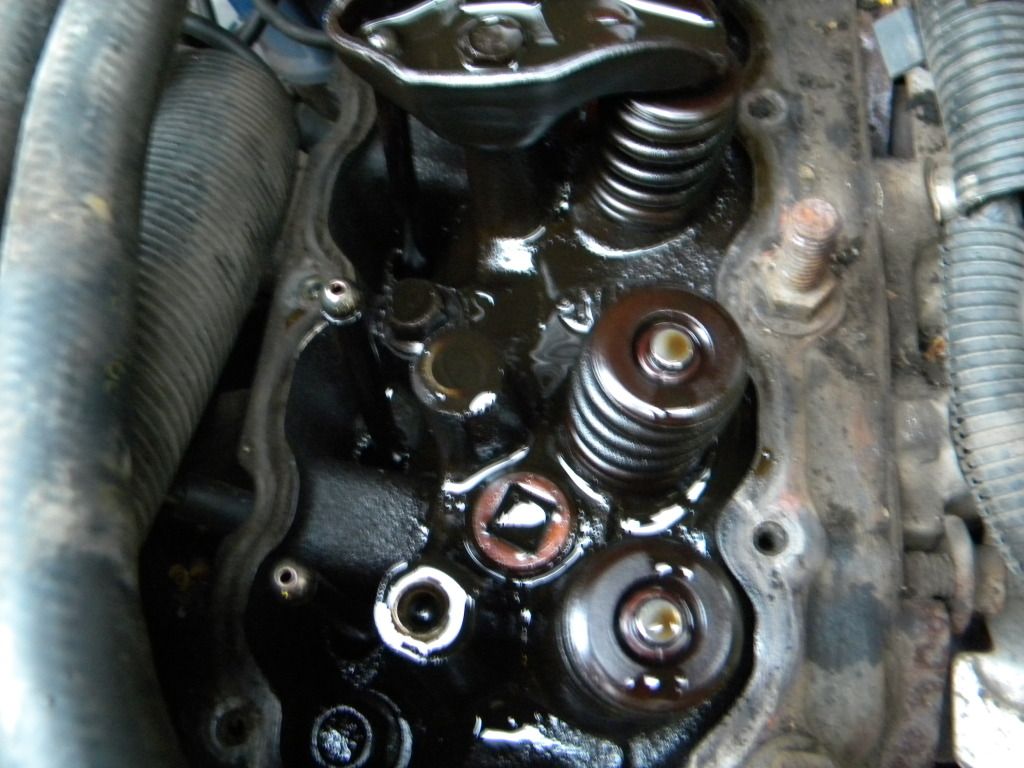 and here is a picture of the next bridge up and is about as perfect to flat and normal as one would expect from a 23 year old part
no other isssues with this 4.0L so far. oil pressure, temperature, throttle response, idle everything is seemingly normal even the oil leaks match the oil stains from other xjs in my drive way/
heres what i would like to know from everybody, would you assume the chattering noise from the rocker arm showed above? what would you do to fix it? what do you think caused it? and please provide something more substantial than 'yes' or other thoughtless posts
thanks fellas!
thanks!